If you have your own domain, you can connect your Starter Site to it. Your Starter Site will appear under your website link and it will be running on HTTPS, i.e. it will be protected with a security certificate, SSL.
You can set up your own domain for your Starter Site, like example.com, please see the steps below:
1. Log in to your domain registrar's control panel. You do not know who your domain registrar is? Here is an article on how to find out).
2. Create an A-record for your [example.com] domain and point it to our IP-address: 34.193.83.23
3. To make your Starter Site available at [www.example.com] as well, create a CNAME record for your domain[example.com] and specify www as a name/alias for it. You will need to add the following to DNS record:
www IN CNAME @ or www IN CNAME example.com
If you are not sure how to make these changes, please contact your domain registrar support.
4. Go to Ecwid Control Panel → Starter Site, the [Change Your Starter Site Address] section and click [Change URL]: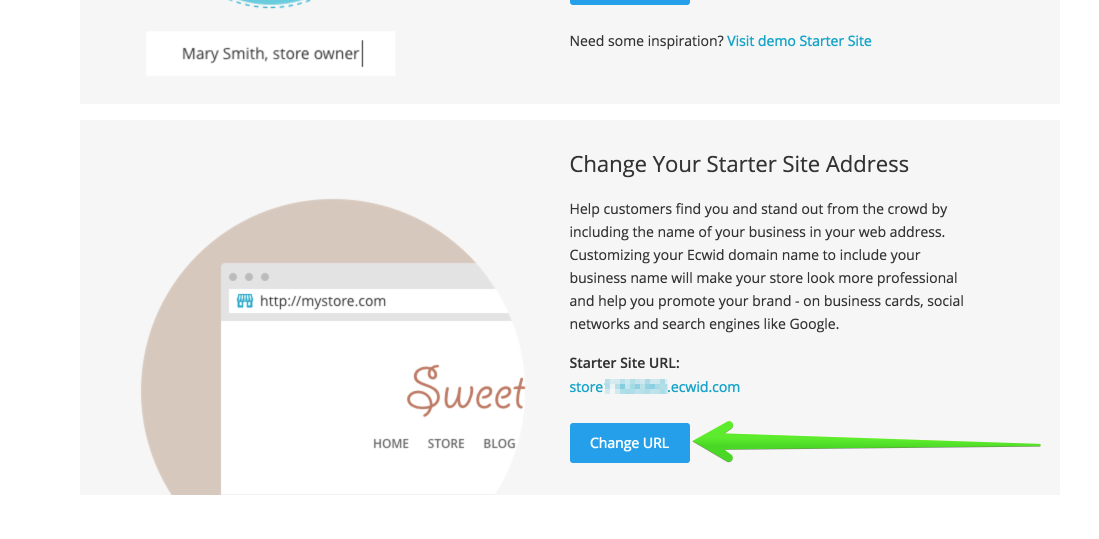 5. Enter the domain under "Use your own domain name":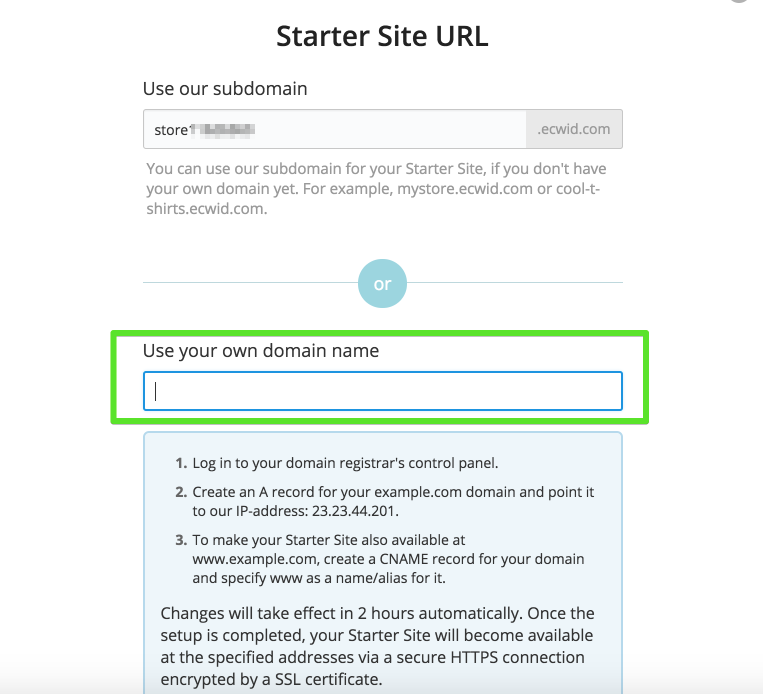 Changes will take effect in 2 hours automatically. Once the setup is completed, your Starter Site will become available at the specified addresses via a secure HTTPS connection encrypted by an SSL certificate.