If you own several Ecwid stores, you can bundle them via a staff account so that you can switch between different Ecwid accounts without re-login.
Are you creating Ecwid stores for your friends or clients and want to manage them all in one place? Check out our
Jumpstart Partner Program
for more details.
Let's say you have two Ecwid accounts, "Store A" and "Store B". You can easily switch between them if you bundle these accounts:
Log into the "Store B" Control Panel;
Navigate to Control Panel → My Profile → Staff Accounts;
Click + Add staff member:

Add your login email of the "Store A" to the Enter the email of the person whom you would like to invite field: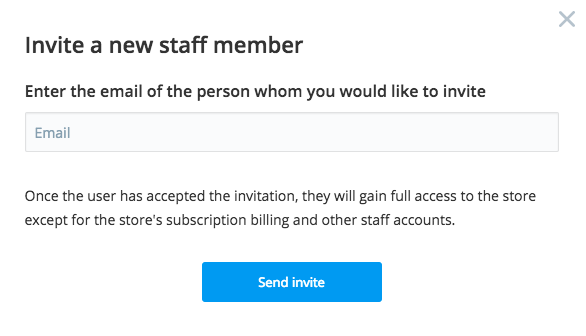 Open the inbox that is associated with your "Store A" account and accept the invitation to join the "Store B" team.
That's it. Now when you log into the "Store A" Control Panel, you will be offered to choose a control panel you'd like to access: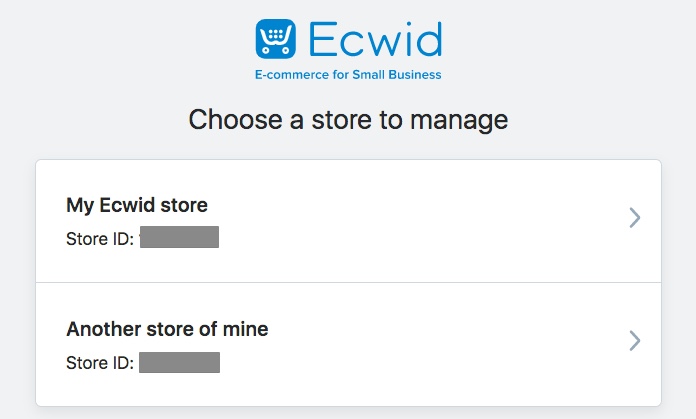 Also, in the top right corner of the accessed store you will see the My Stores link. After clicking this link you will see the list of your bundled Ecwid accounts and can tap the name of another store to quickly switch to its control panel:
You can unbundle the stores at any time by logging as administrator into the control panel of the "Store B" and removing the "Store A" login email from its staff accounts (Control Panel → My Profile → Staff Accounts).
Staff account has no access to the Billing and Plans and Staff Accounts sections of the store managed by it. You'll need to log in directly to that store's control panel using your admin credentials in order to access that information there, if need be.
Related articles
Adding and removing staff accounts
Logging in to Ecwid
Login notifications
Back to top