If you own several Ecwid stores, you can bundle them within one Control Panel so that you can switch between them without signing out and in each time.
Are you creating Ecwid stores for your friends or clients and want to manage them all in one place? Check out our
Jumpstart Partner Program
for more details.
Let's say you have two stores, "Store A" and "Store B", and you want to bundle them in the "Store A" Control Panel. You need to do the following:
1. Login to the "Store B" Control Panel and navigate to Control Panel → My Profile → Staff Accounts. Click "Add staff member" and add the login email of the "Store A" as an admin account for the "Store B".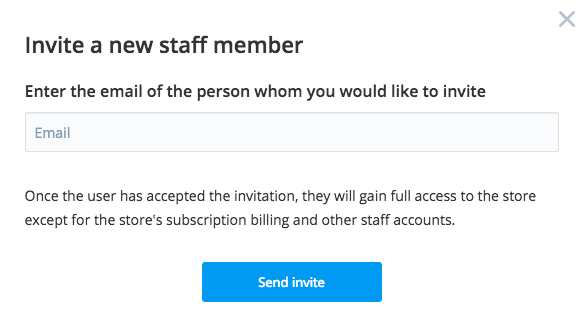 2. Open the inbox that belongs to the "Store A" account and accept the invitation to join the "Store B" team.
3. Now when you login to the "Store A" Control Panel, in the top right corner you will see the "My Stores" link. Click the link to expand the list of the stores that you can switch to.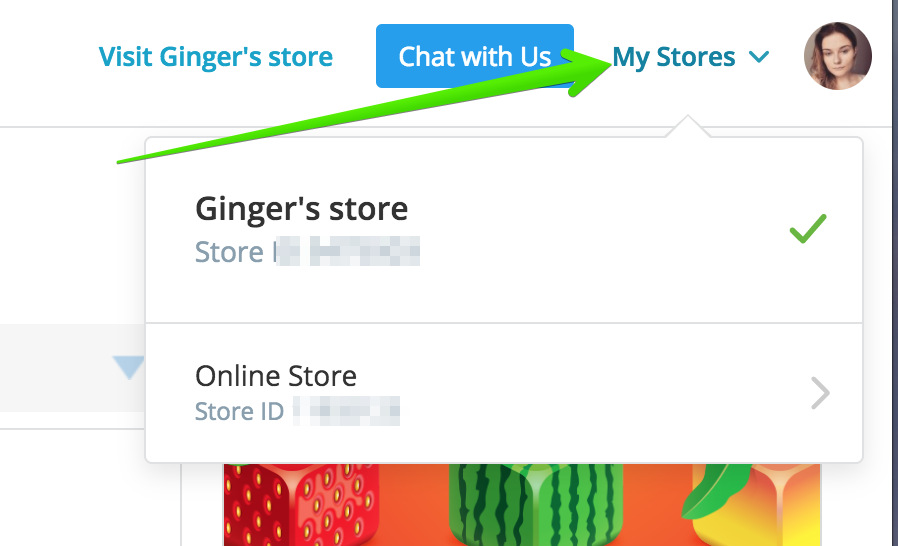 Back to top