If you have trouble logging in to your Ecwid account, you can try the solutions below or contact us at login-issues@ecwid.com
Login email is not recognized
If you enter your login email and password and the system does not recognize it, you will see the following message: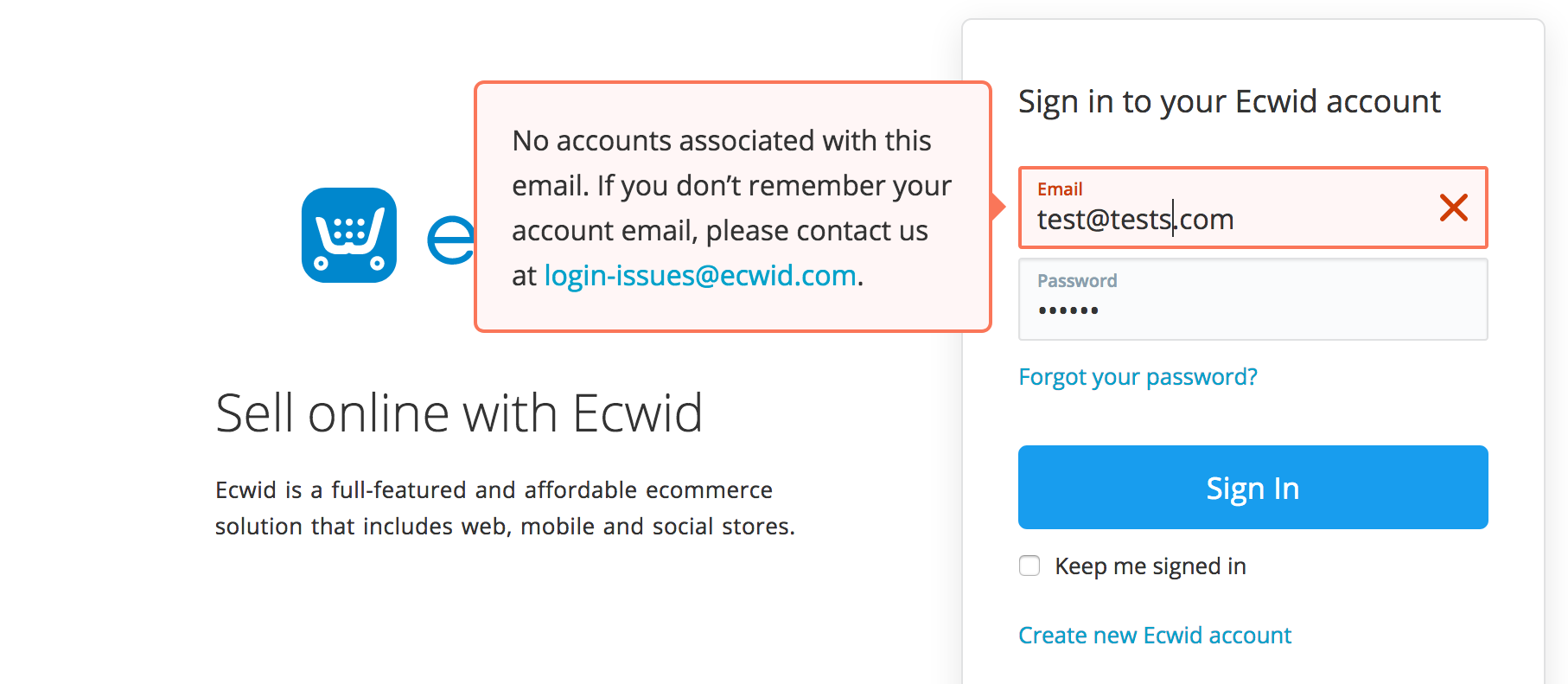 Try the following:
log in using some other email address you have. Maybe you used some other email address when creating your account and just tried to enter a wrong one now
double-check the spelling of the email you enter, maybe there is a missing or an extra symbol
make sure you try to log in and not sign up for a new account. You need to click Sign In and not Create new Ecwid account. 
If this does not help, contact us at login-issues@ecwid.com so that we could assist you.
Forgot the password
If you do not remember your password, you can reset it by clicking Forgot your password? in the login page at https://my.ecwid.com Please, see the detailed steps in our guide about resetting the password.
Account is not verified
If you cannot log in to your account and you see a message that the account is not verified, it means that you did not click the verification link. You should have received this link to your email address right after registration.
If you have not received the message with the verification link or the link shows as expired, please contact us at login-issues@ecwid.com and we will help you.
The verification link is valid during 3 days after the registration. Make sure to click this link to verify your email address and to be able to log in to your account.