You can change the design of your store on Wix by using your own color scheme, hiding certain elements and modifying different elements. See the guide below to customize the design of your store on a Wix website.
In this article:
Selecting colors for your store
The Ecwid app for Wix allows you to select the colors for your store background, text, links and buttons.
Go to your Wix HTML Editor → Pages
Open the page where your store is located
Click anywhere on your products, click Settings in the menu that appears: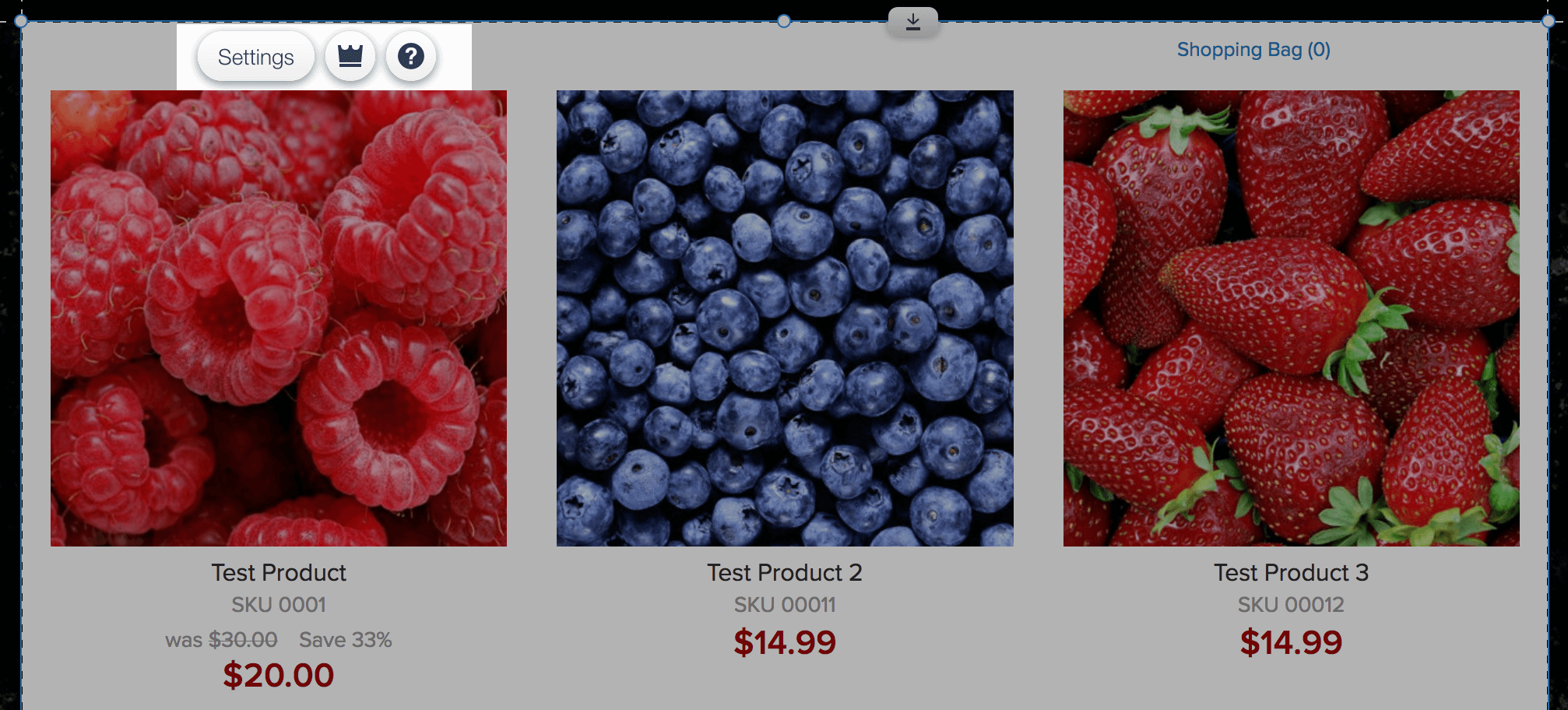 In the settings pop-up open the Design tab: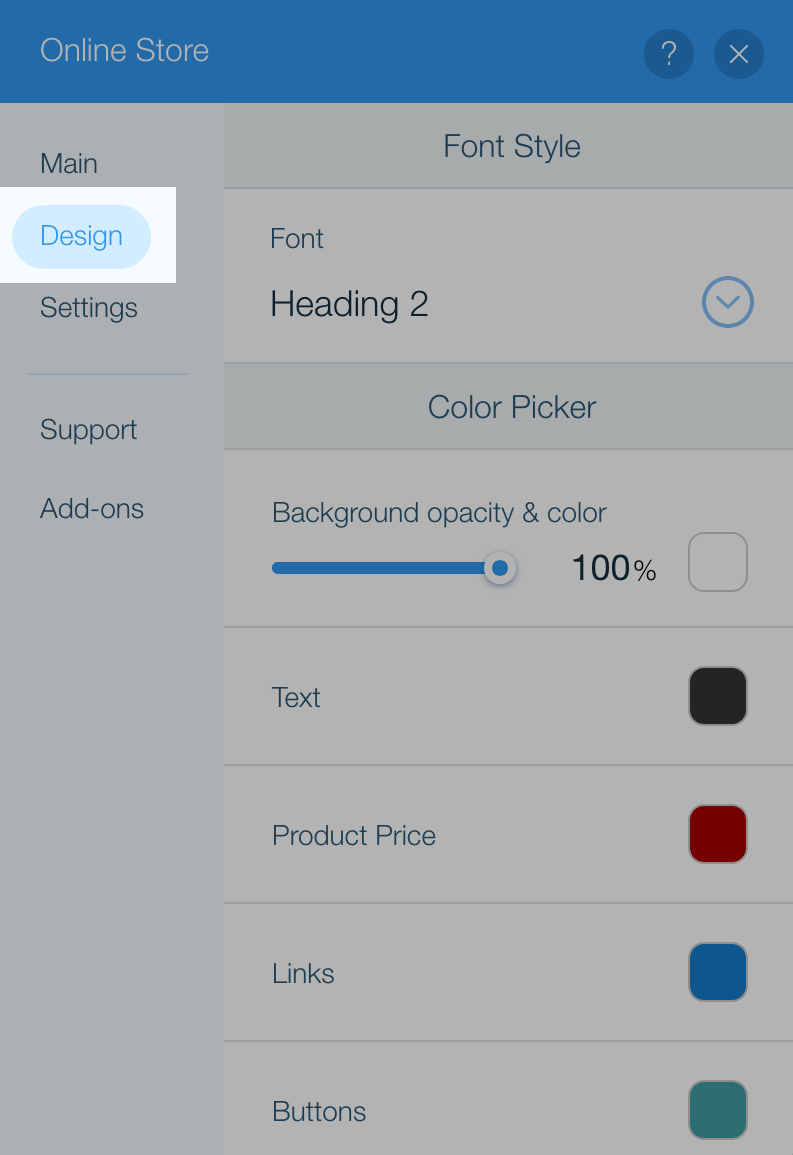 Select the fonts for your store: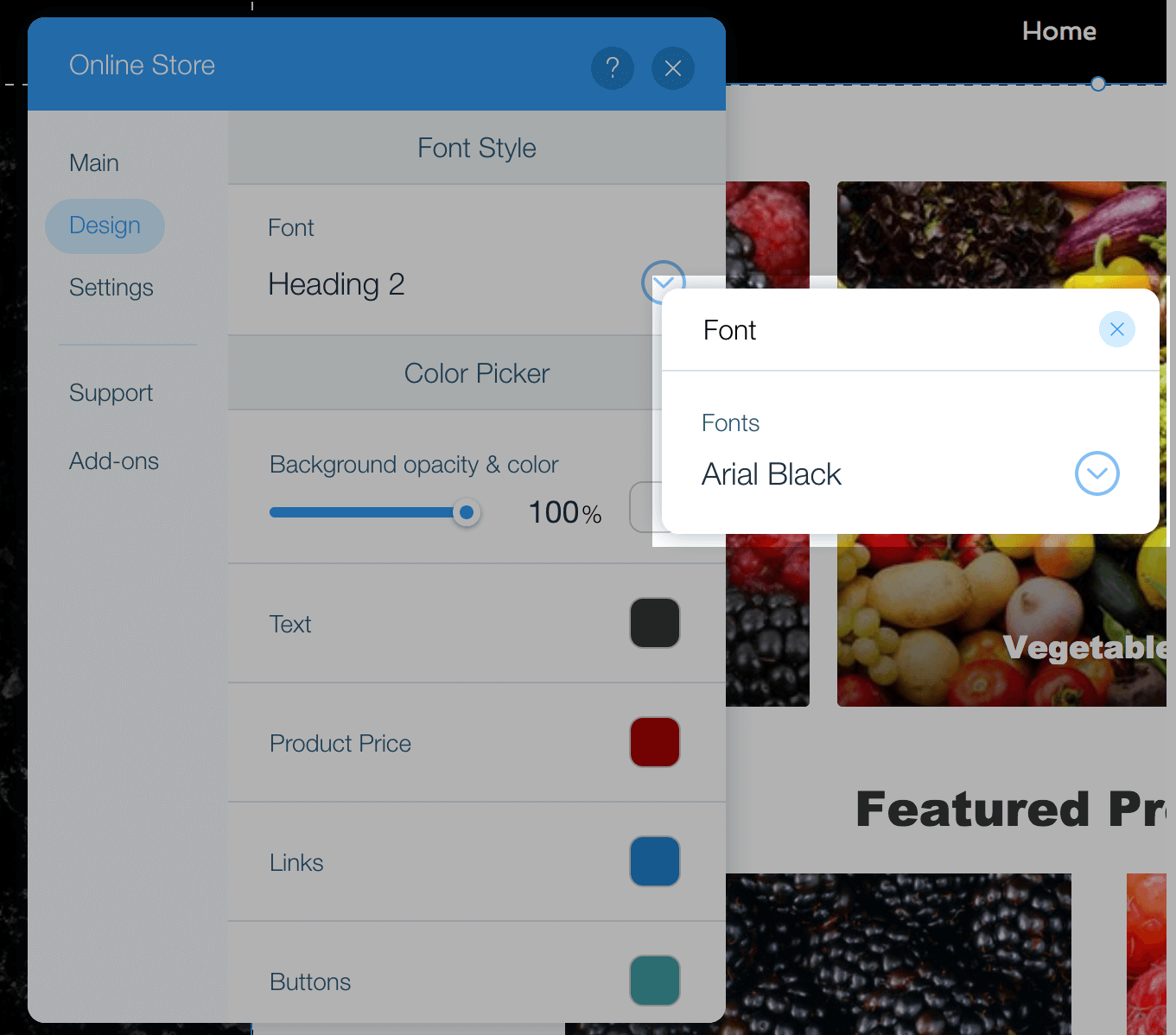 Adjust the background opacity, if needed.
Click on the colors next to Text,Product Price, Links and Buttons to select the colors for each of the items: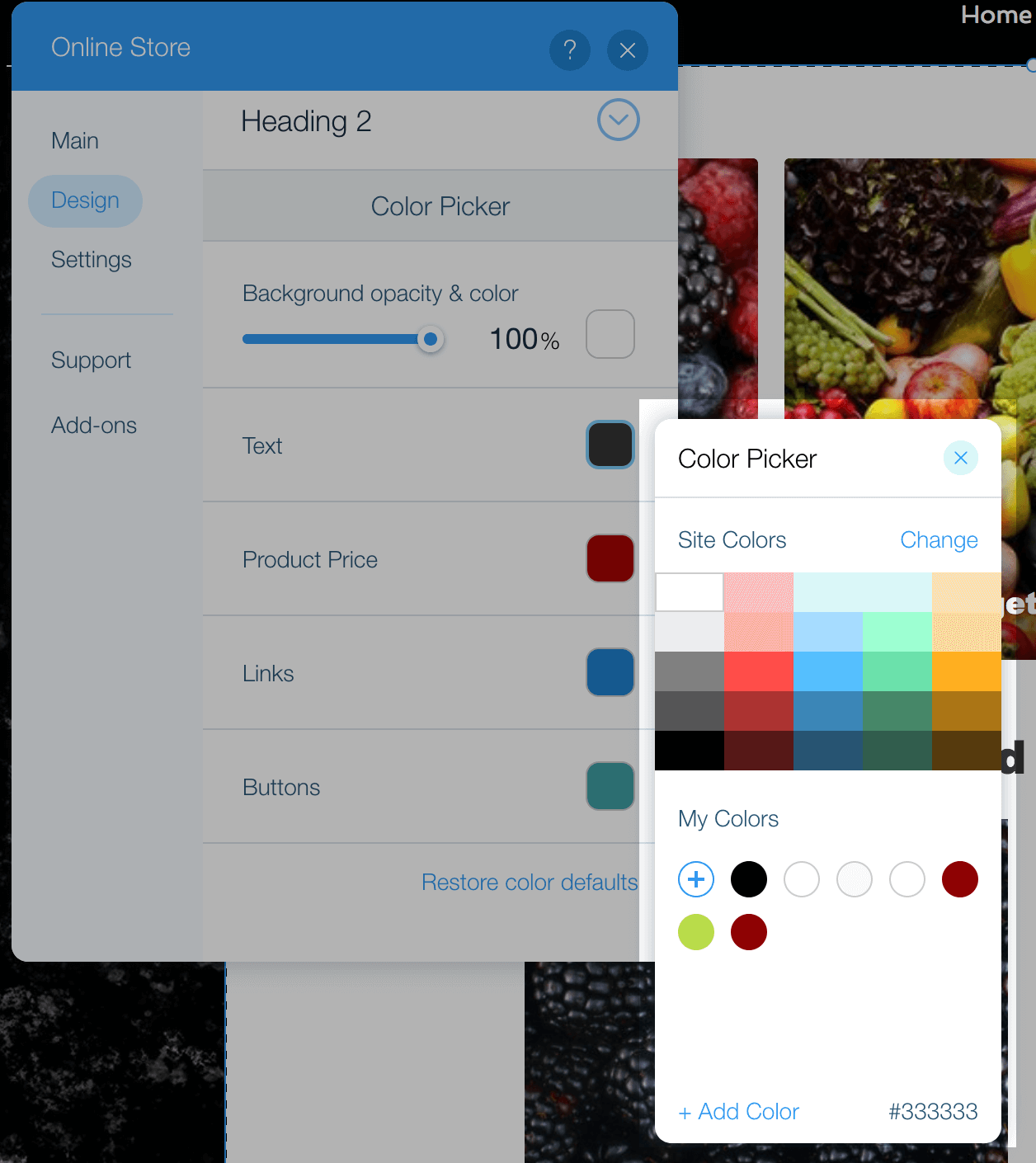 Select the color and click OK.
If you changed something and do not like the result, you can always click Restore color defaults and start over: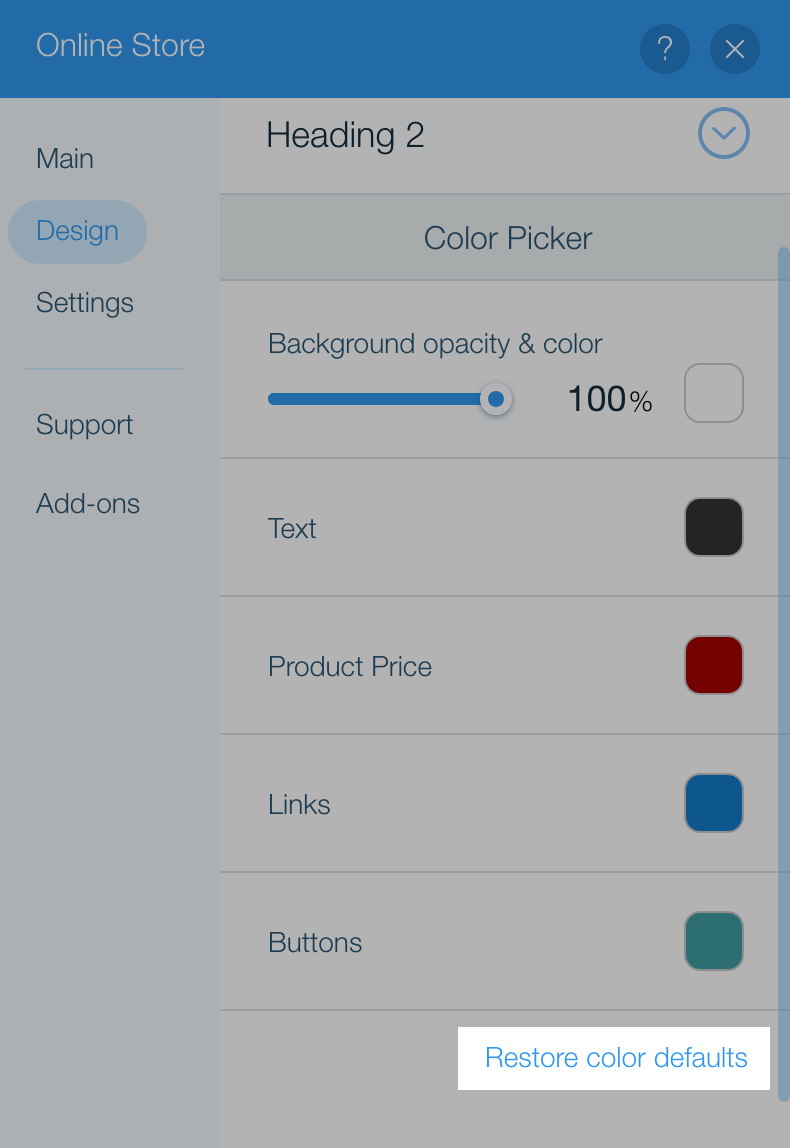 Changing image sizes
Click Manage Store in the Settings popup or go to your Ecwid Control Panel → Design
Select the image size and ratio that fits your products best: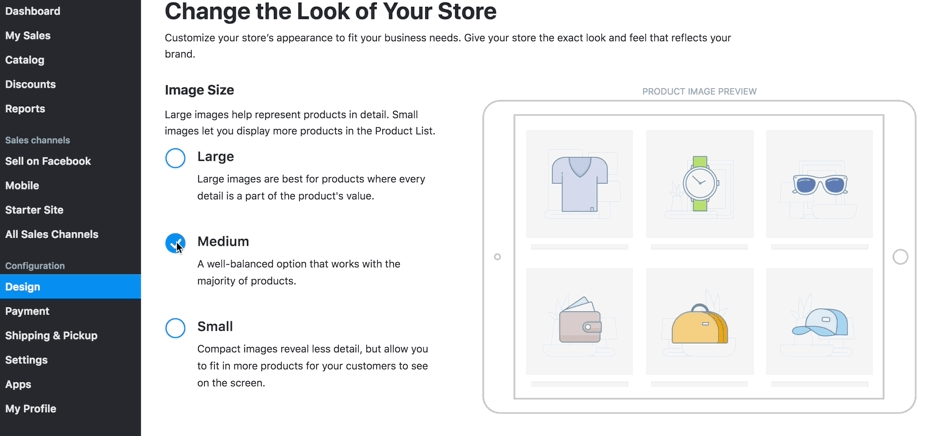 The changes are saved automatically.
Developing a custom design
If you want to have a totally custom design for your store, you can opt for ordering a custom theme that will be developed specifically for you. You can hire a developer to have this done.
Ecwid Customization Experts offer advanced customization options. They can help you change the layout of blocks on the page, add new elements, create a custom design for buttons and much more.
If you need a unique custom design for your store or need multiple style changes, we can help. Please complete this form:
Custom design for Ecwid store
We will be glad to help you with designing your Ecwid store.
Back to top