Custom development services from Ecwid by Lightspeed
The Ecwid customization team makes sure your online store has all the advanced functions you need – from integrations with other tools to your own mobile app. Custom development is a paid service and the price depends on the complexity of the request. Lightspeed Custom Development Terms of Use apply.
Custom development
Ecwid team can help you build the desired features and capabilities that Ecwid does not have out of the box. This includes:
custom feature development;
3rd party software integration via API, including custom shipping and custom payment options;
design changes according to your design mockup.
Price: Paid hourly. Our rate is $100/hour excl. taxes. The minimum quote is 3 hours, $300 excl. taxes. Development of third-party integrations usually takes at least 12 hours, the quote starts from $1200 excl. taxes.
Submit a request to receive an estimate quote.
ShopApp® development
ShopApp® is your store mobile app. Your customers can install it on their smartphones and shop in your store right from their phone screen. Available for iOS and Android. Your personalized custom mobile app will look like this: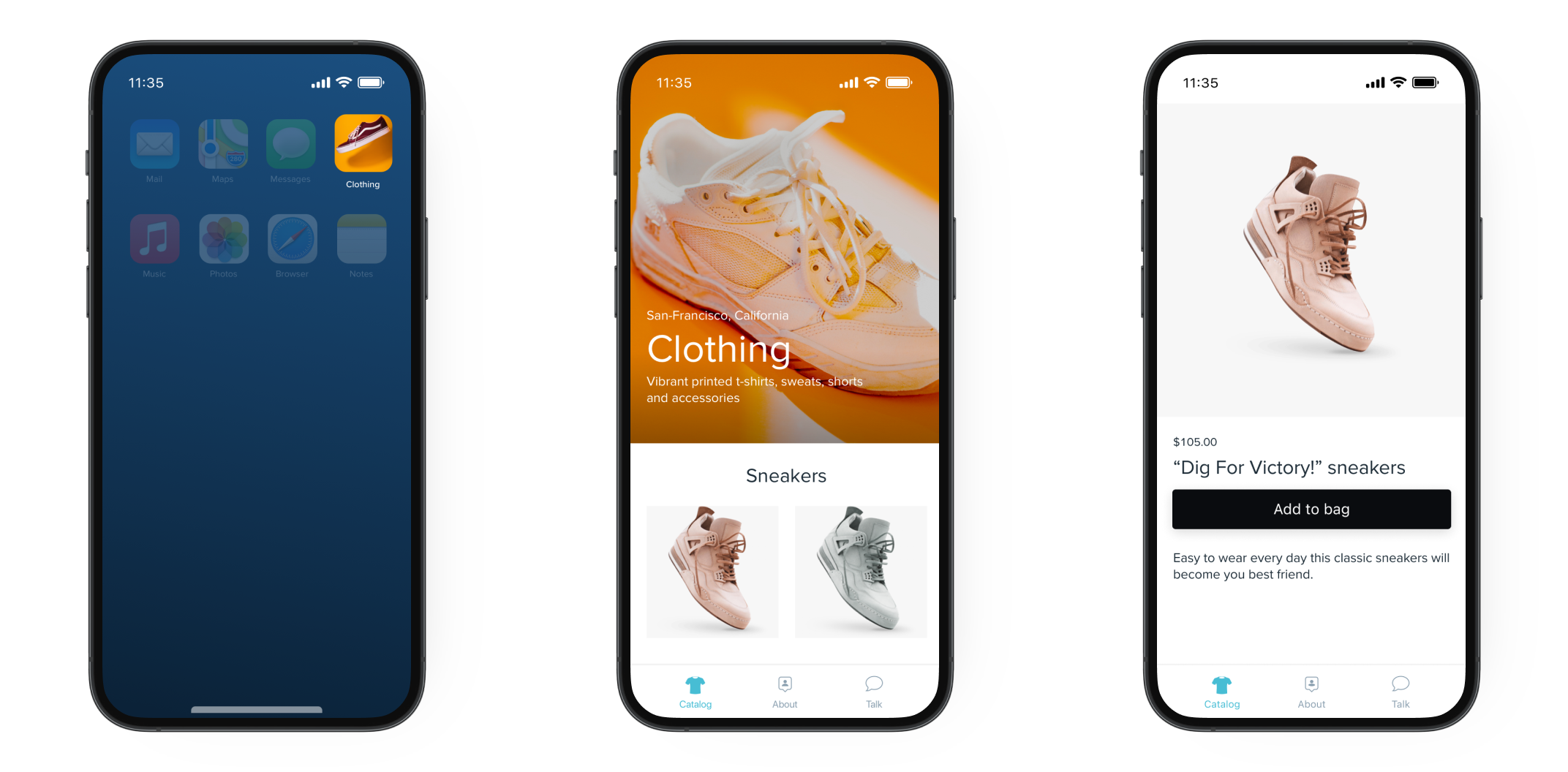 The ShopApp® features include:
a full product catalog that synchronizes with your Ecwid store;
information about your business, including location, a photo of the store owner, and links to your website and social media accounts;
your contact information: phone or email.
To get the app:
Fill out this form: ShopApp® — provide your business information.
Create your developer accounts in Google Play and App Store.
We develop your app. This process usually takes 2 weeks.
We submit the app to the App Store and Google Play for review. When your app passes the review, it gets published.
Yay! Your customers can find your app in the App Store and Google Play, download and install it.
Related articles
Ecwid overview
Customization options in Ecwid
Ecwid customization examples
Ecwid pricing and features (Ecwid.com)
ShopApp®
How to promote your store mobile app
10