There are plenty of applications in the Ecwid App Market that can help you customize the look of your online store. Please see below the two apps for changing your theme colors without any coding required.
Both Decorator and Store Designer apps are available on Ecwid Venture plan and higher. If you're on a Free plan, please, consider upgrading your account to a paid plan.   
Upgrade to get this feature
Store Designer
Store Designer allows you to edit the colors for buttons, text, and background.
In the preview mode you can play with colors until you are satisfied with the result before you apply your new design to the storefront.
The app costs $2.99 USD per month with a 14-day free trial.
Decorator
Decorator is another cool application, similar to the Store Designer app, but with a few more options.
In the Quick-start mode, that is ideal for beginners, you can easily tweak the main aspects of your online storefront. The Full settings mode is meant for more advanced alternations of colors, fonts, button styles and more.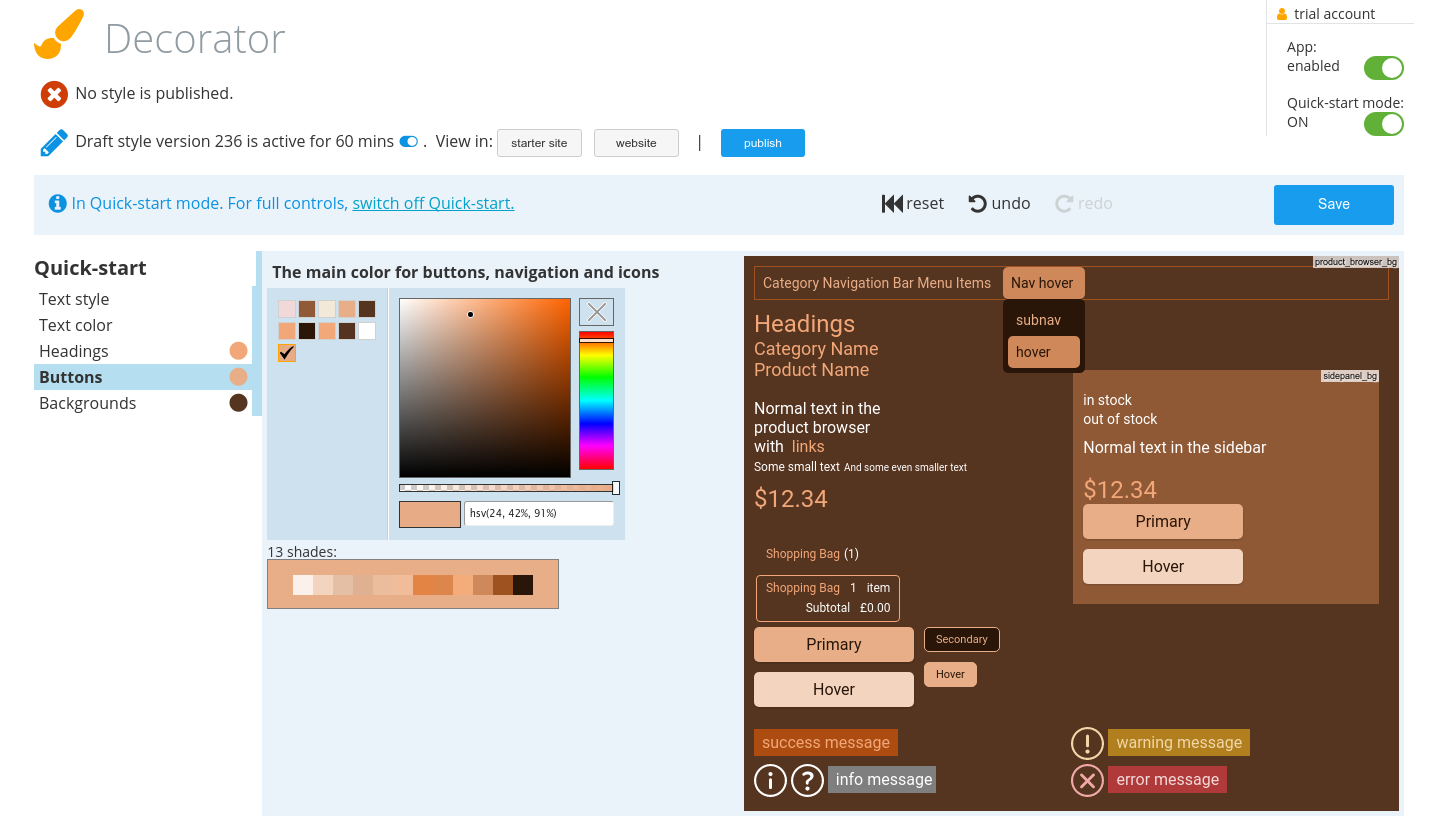 The app is free to install and try for as long as you like, you'll only have to pay for the custom designs you make. Before making a purchase, you are able to preview the results of your work on your computer.
Back to top