22Slides
To add a store to your 22Slides site, follow these steps:
From the Pages section of your 22Slides control panel, click the Add a New Page button.
Choose a name for your store, select Text Page from the drop down menu, and click Add Page.
Click on the page you just created.
Paste in your Ecwid code that you can get from the Dashboard page in the Ecwid control panel and click Save Changes.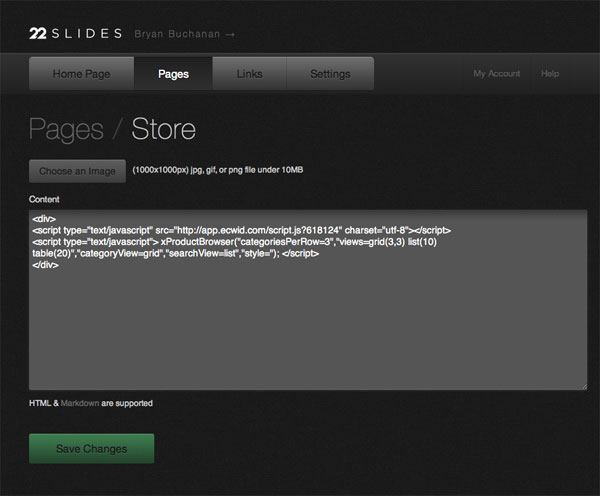 10