Yola Online Website Builder allows to create almost any kind of websites quickly and easily. If you have an Ecwid store and want to add it to your Yola website, you need to follow the steps below.
How to add Ecwid to Yola website
Login to Yola back-end and pull the website for editing.
Navigate to Page tab. Select the page, to which you will add Ecwid store, from the drop-down list on the left or create a new page by clicking to Plus  icon: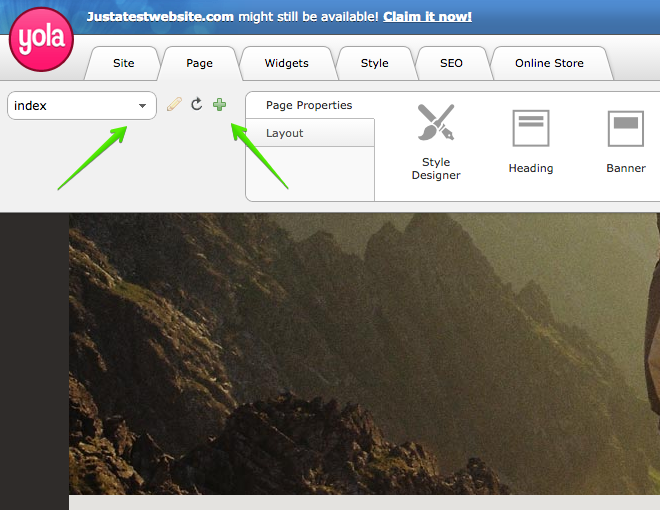 Find HTML code  widget under Widgets tab:

Drag'n'drop the widget to any place on the store page. A blank pop-up will appear.
Login to Ecwid Control Panel and copy Product Browser integration code from Dashboard page ( Yes, I have a website → Other platform ). Paste it to the contents of  HTML code widget:

Save the edits in HTML code widget. You will see just the loading bar at that moment - that's alright.
Save the changes, made on the page:

Publish the website:


That's it, your store is ready!
You can configure the store, add new products, set up payment methods and shipping options in Ecwid Control Panel. All the changes will be applied to your storefront immediately.
Video instructions
Watch how to add Ecwid to Yola website