If you have an Etsy store and want to open another one, powered by Ecwid, it may take much time to move all the products from Etsy to Ecwid.
The instruction below will explain how to export the products from Etsy to Ecwid.
Export all Etsy products to a CSV file. Go to Your Etsy → Options (under Shop Settings) → Download Data.
Go to the Converter page.
Upload the CSV file, exported from Etsy, and convert it to Ecwid format.
Go to Ecwid Control Panel → Catalog → Products to import the converted file into Ecwid. Set the import settings as shown on the screenshot below.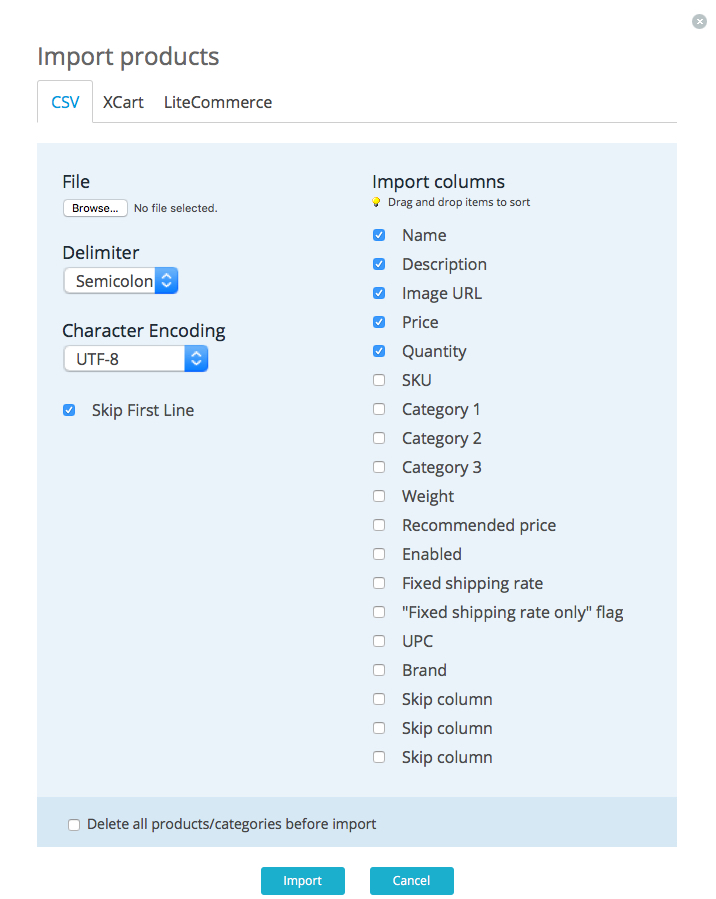 Back to top