Tilda is an great tool for creating landing pages. It allows to easily create a page from scratch as well as features a ton of ready templates. To build your own web-presence you need to use blocks which can be placed on the page in the needed sequence and modified to fully meet your needs. Ecwid is one of the blocks that you can add on a Tilda site.
How to add Ecwid to a Tilda site
To be able to add Ecwid to a Tilda site you need to be on a paid Tilda plan. Great news, they have a two-week free trial!
Add the store using Ecwid block
To add Ecwid store to your Tilda page with Ecwid block click Plus sign in the middle of the page: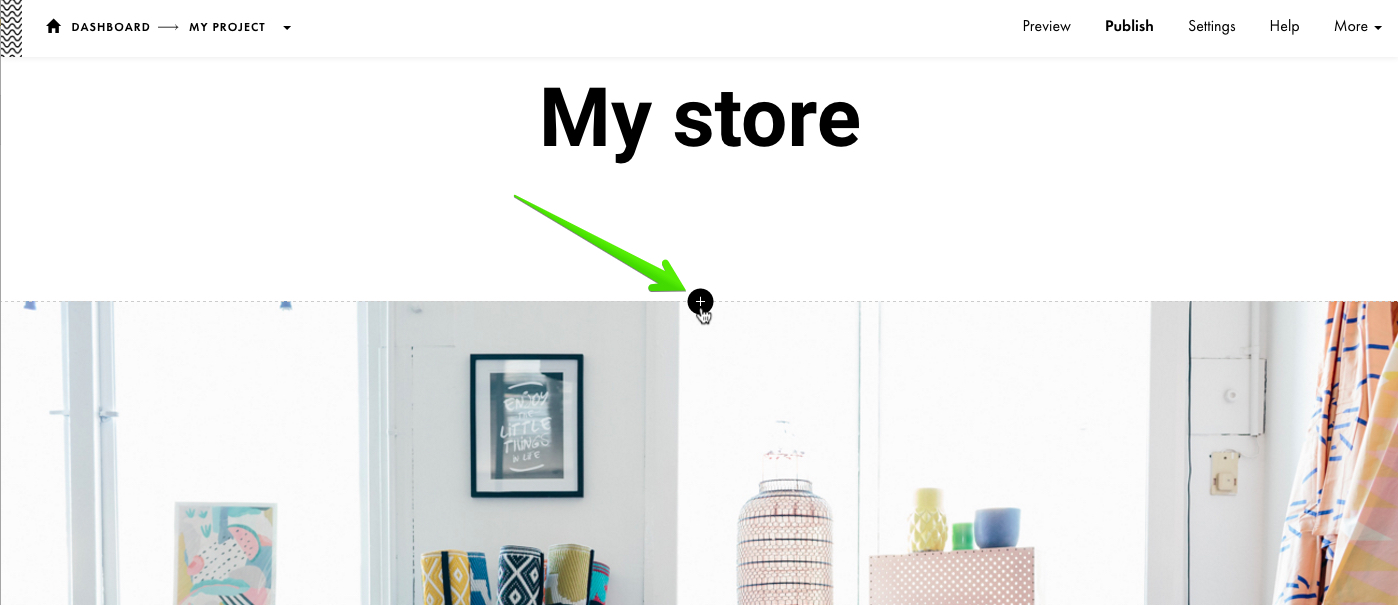 In the menu on the left hand side scroll to Store, then scroll down until you see Ecwid cart logo. At this point you will see a choice of 4 different blocks:
Ecwid: Online store - adds the product catalog to the page
Ecwid: products in columns - adds certain products to the page by Product IDs. A great tool for creating a section with best sellers or new items.
Ecwid: single product - adds a certain product to the page by Product ID
Ecwid: products from category - adds a certain category to the page by Category ID.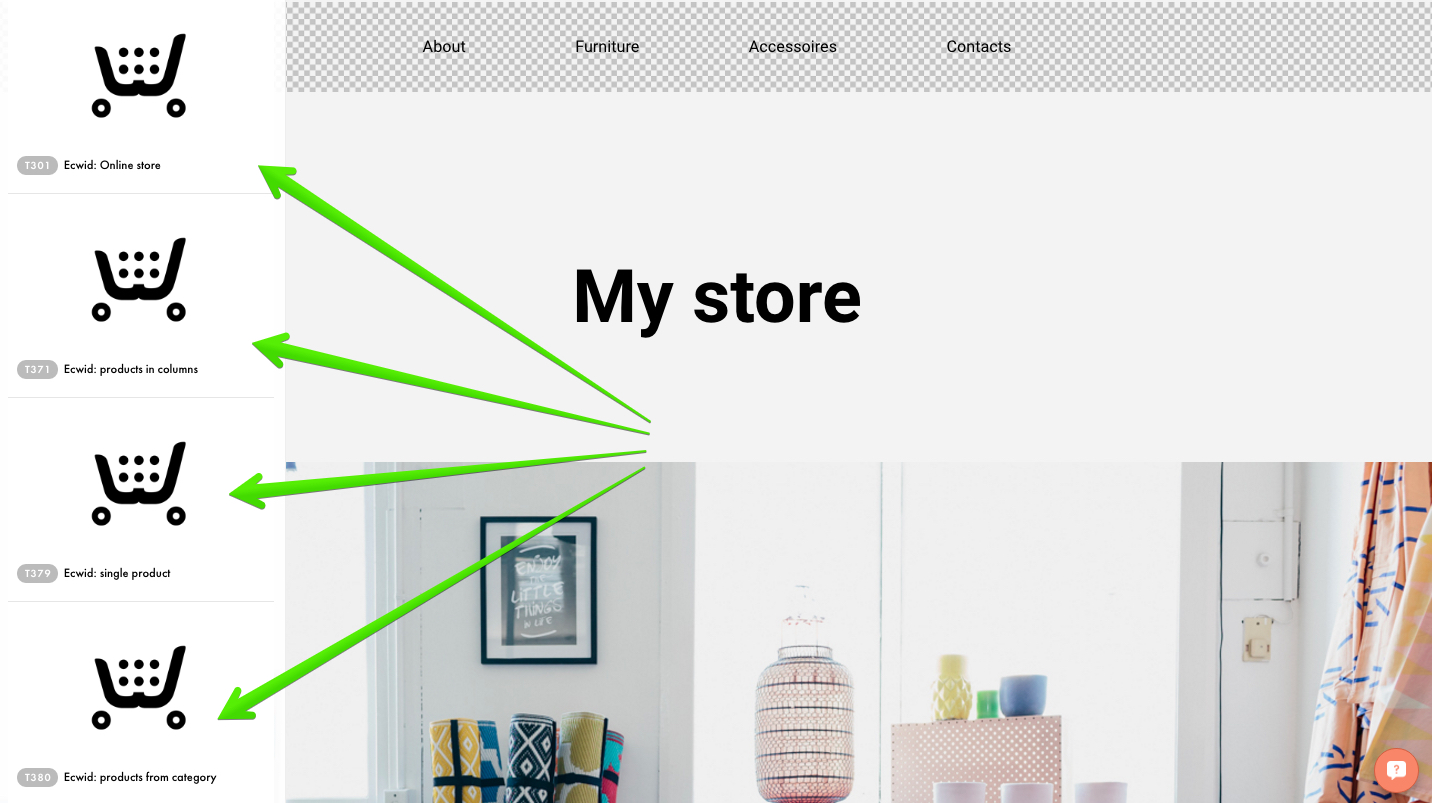 You can choose any block. Likewise you can later add other store blocks to the page. Once the store block is added click Content button on the left of the block. Submit your store ID and products/categories IDs if needed.
That's it, your store is added to the site. Click Publish button at the top right to publish the page: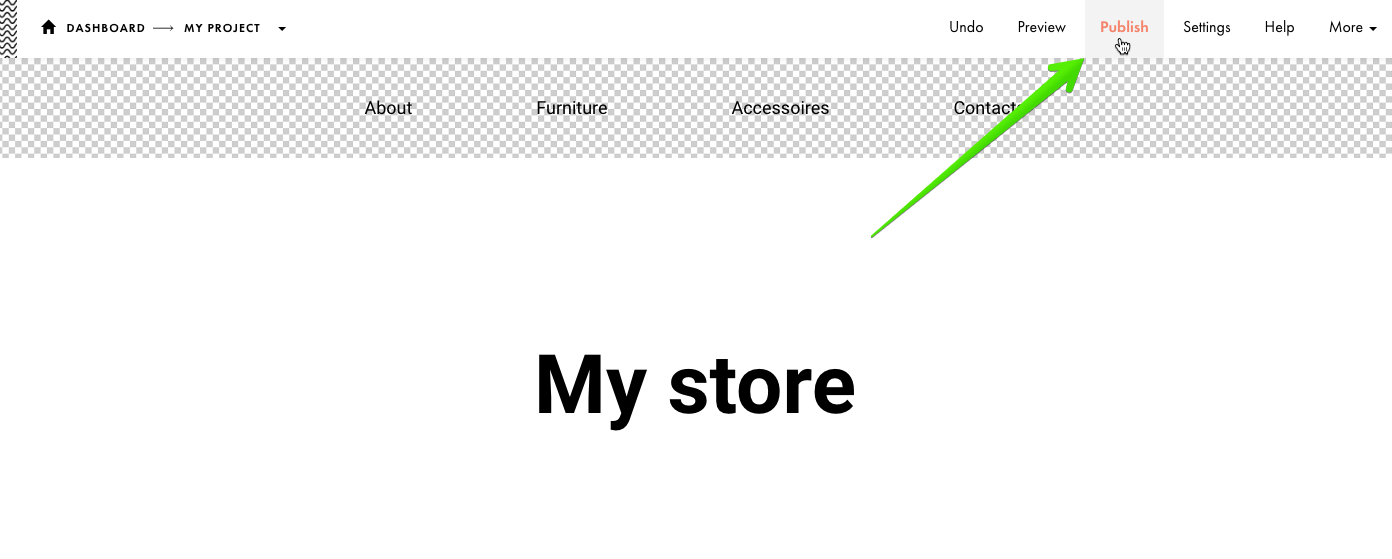 Use Ecwid integration code
Another way to add your Ecwid store to a Tilda site is with the help of Ecwid integration codes (Ecwid widgets). You can get the code for your store in Ecwid control panel → All Sales Channels, scroll to Sell on your Website and choose Other platforms and sitebuilders, then click Copy code to clipboard.
To add HTML block for Ecwid store to your Tilda page click Plus sign in the middle of the page and in the menu on the left scroll down to Other section. In this section choose <html>: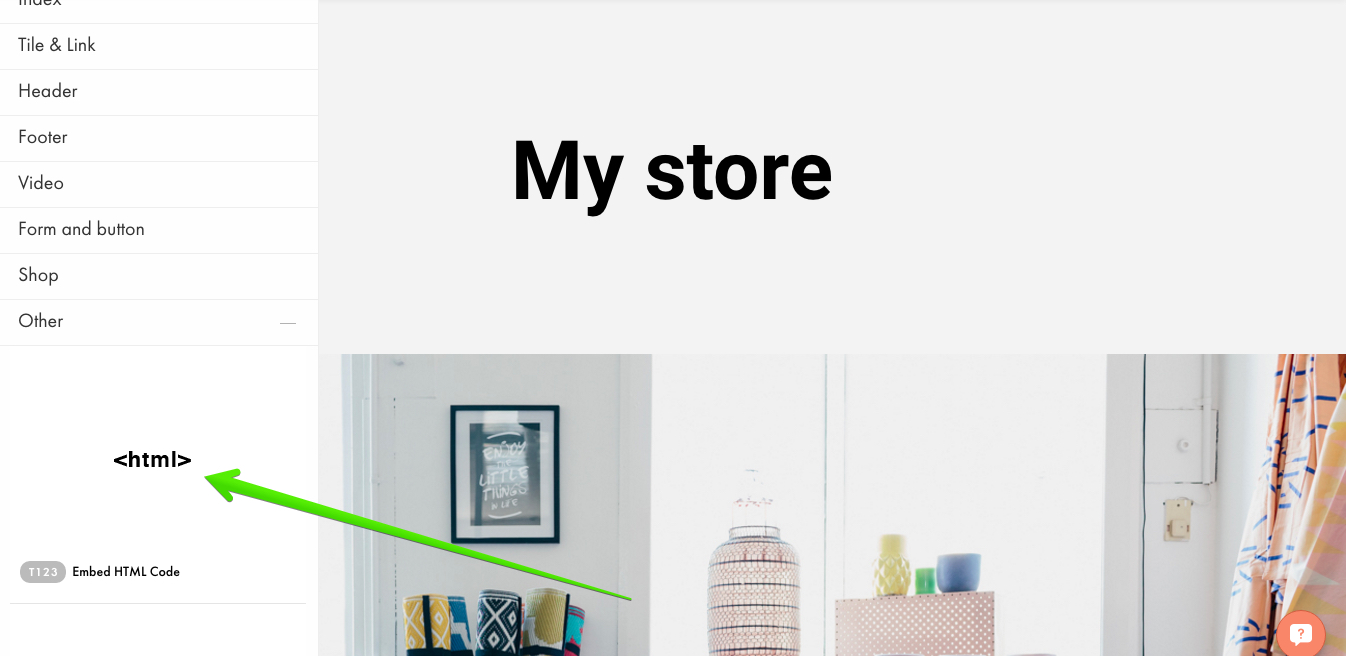 Click Content button on the right from the yellow HTML code container. Add Ecwid Product browser widget and/or any other Ecwid widgets to the text field, click Save and Close:

Publish your site.
FAQ
How to change store layout
Ecwid blocks on Tilda allow to create your own store layout with the help of blocks - you can arrange them in the needed order, show only certain products or certain categories in different parts of the page. If you are using HTML block for adding the store to the site you can change the store layout by modifying Ecwid product browser code. Please check this page for detailed instructions: How to change the store layout
What if I use Ecwid blocks and HTML block with Ecwid widget on the same page?
In this case there will be a conflict between the Ecwid block and the code in the HTML block and only one block will be displayed. So please, use either way, but not both at the same time.