Voog
Voog is a simple and fully functional online tool for creating attractive and easy-to-navigate websites in no time. It offers drag-and-drop editing experience and comes with free elegant themes. If you are planning on selling products online, you can quickly and easily add Ecwid shopping cart to your Voog website, too. After 5-minute installation process your store will work as an integral part of your site.
How to add an online store (shopping cart) to your Voog site
If you don't have an Ecwid account yet, feel free to create it here. Then log in to your Ecwid control panel and copy the integration code from the "Dashboard" page. Save it somewhere nearby, you will need it pretty soon.
Open your Voog site for editing. Click on the +Add item in the navigation menu.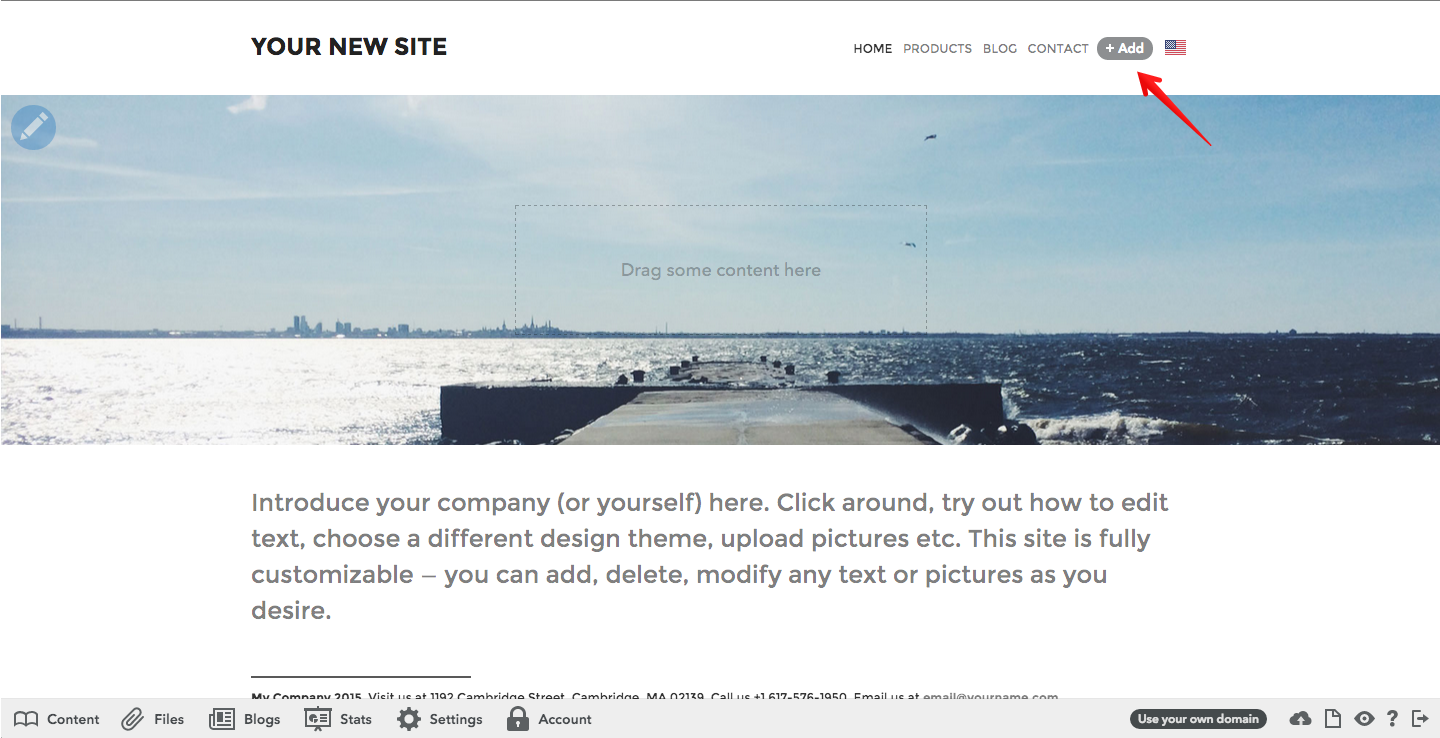 Add a new common page. Let's name it "Store", for example.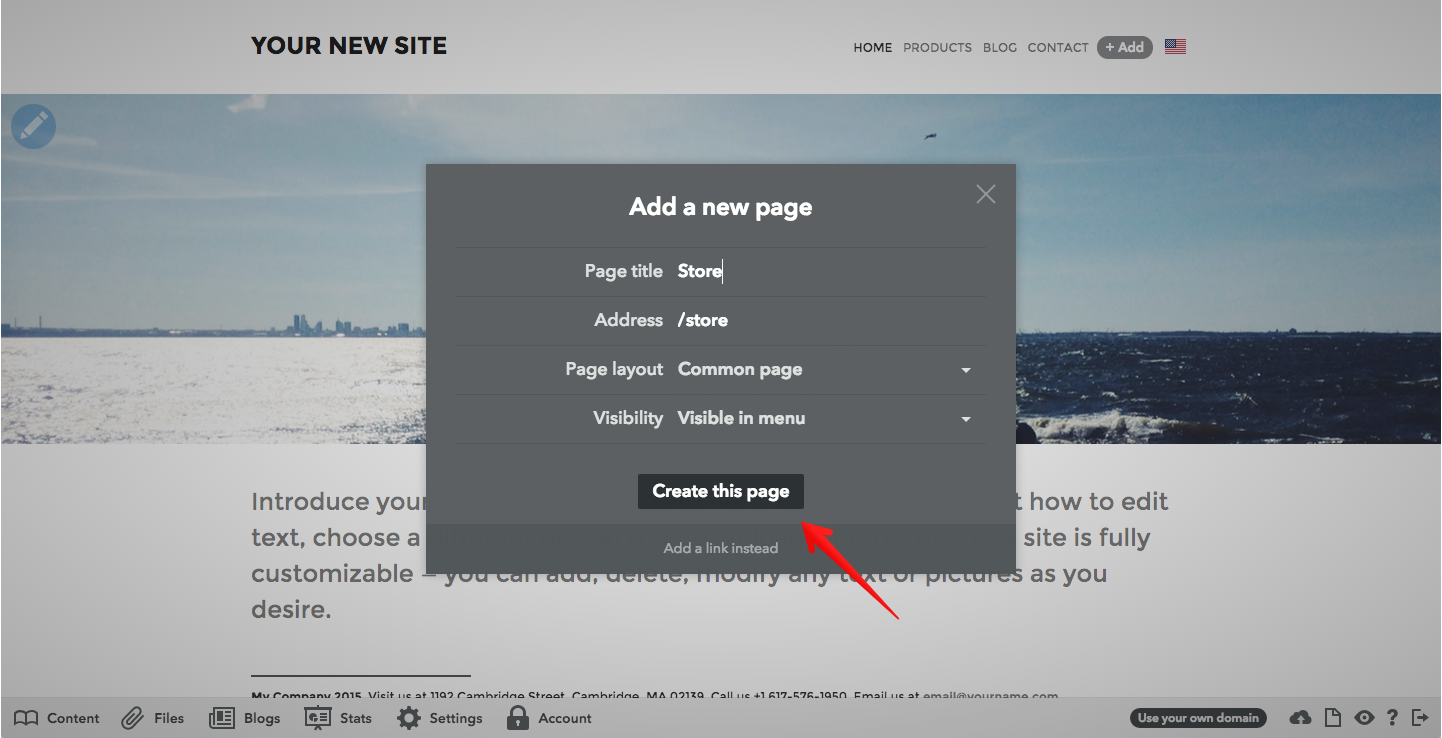 Click on the Content menu on this page.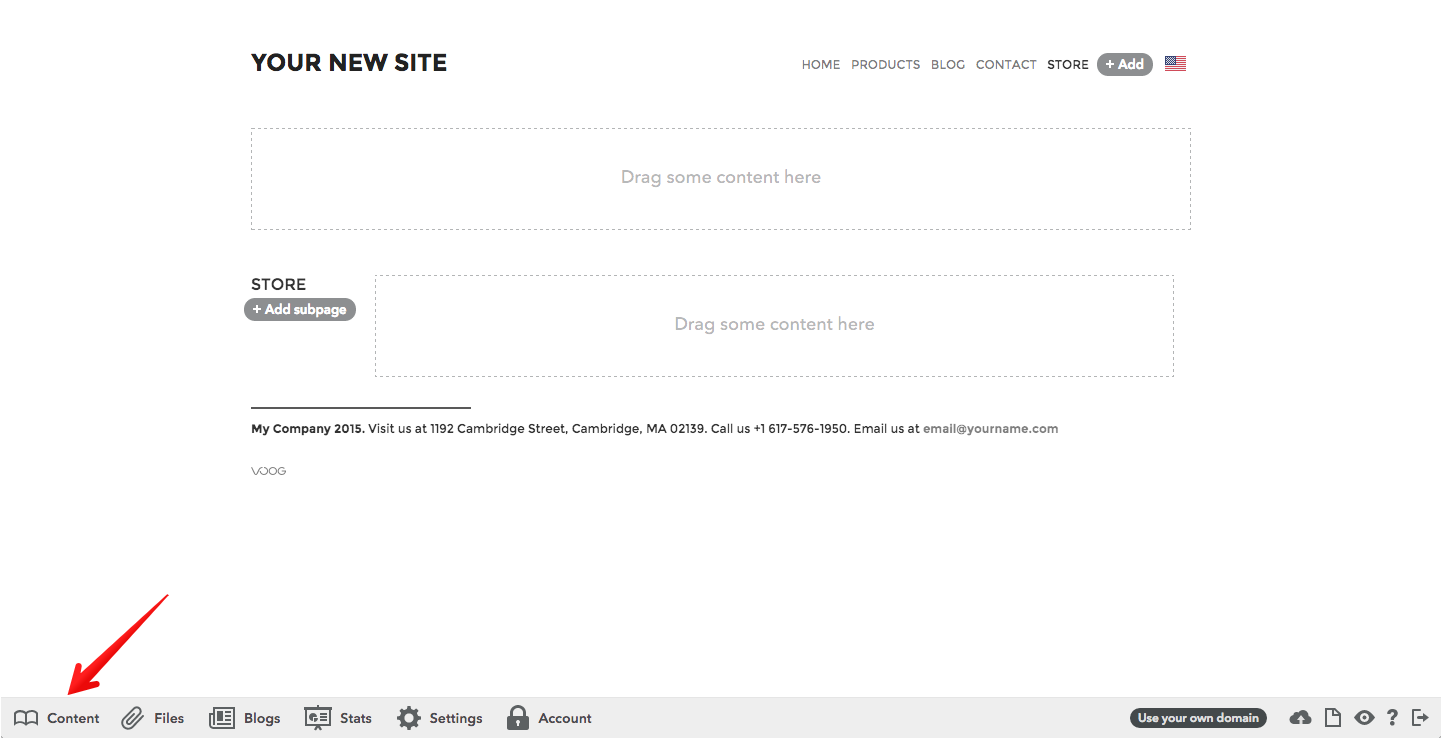 Drag the Text item from this menu to the top Drag some content here area.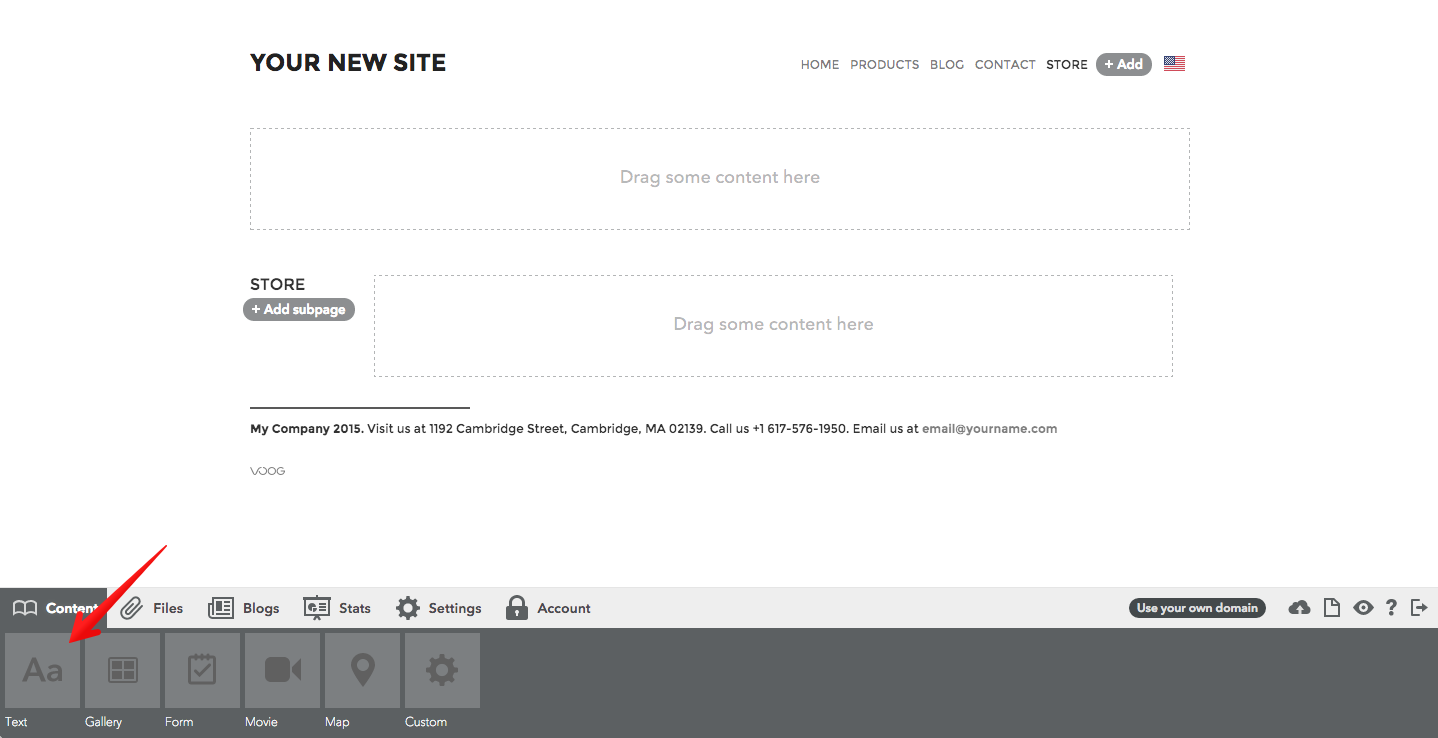 A content block will be added to this page. Now you should switch to HTML edit mode by selecting the </> option from the text editor toolbar.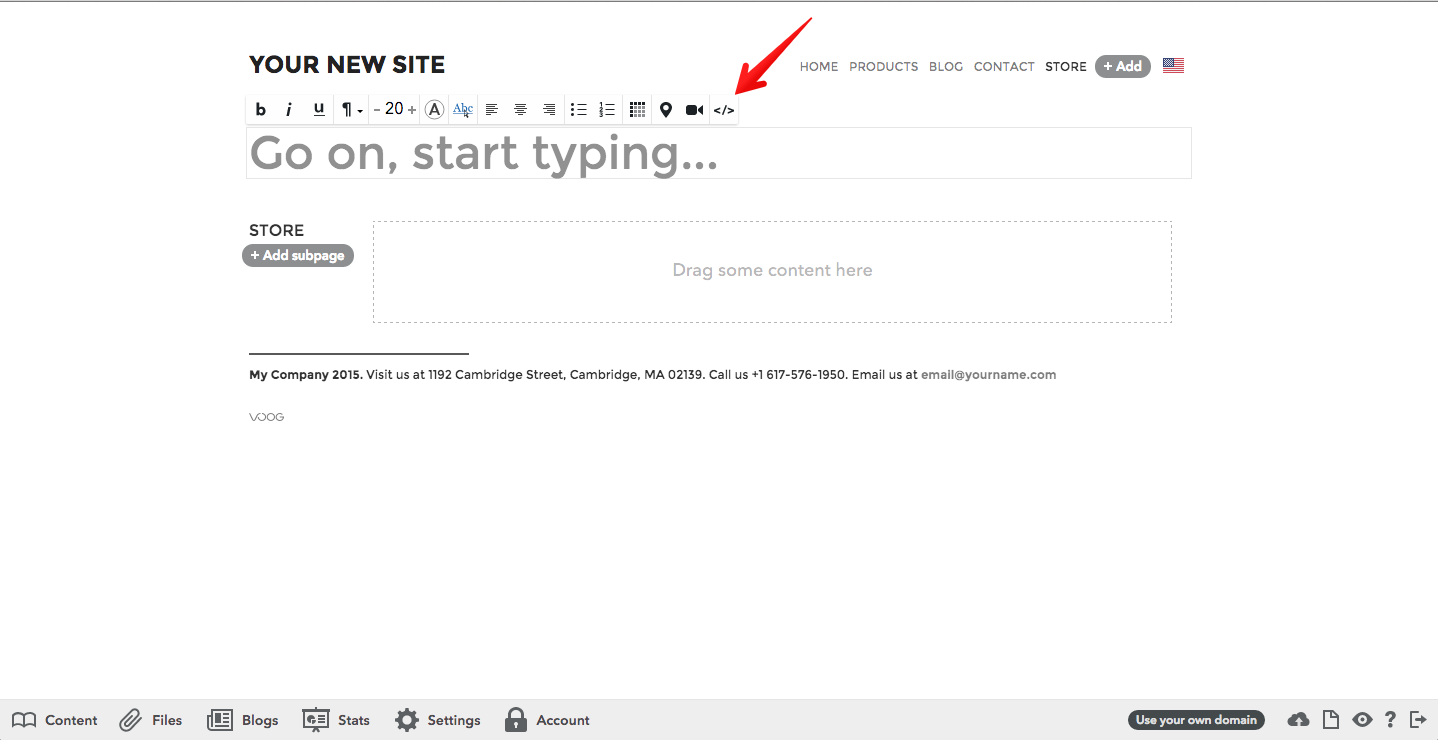 After that a pop-up window will appear. Paste your Ecwid integration code in the text area of this popup and press the Update button.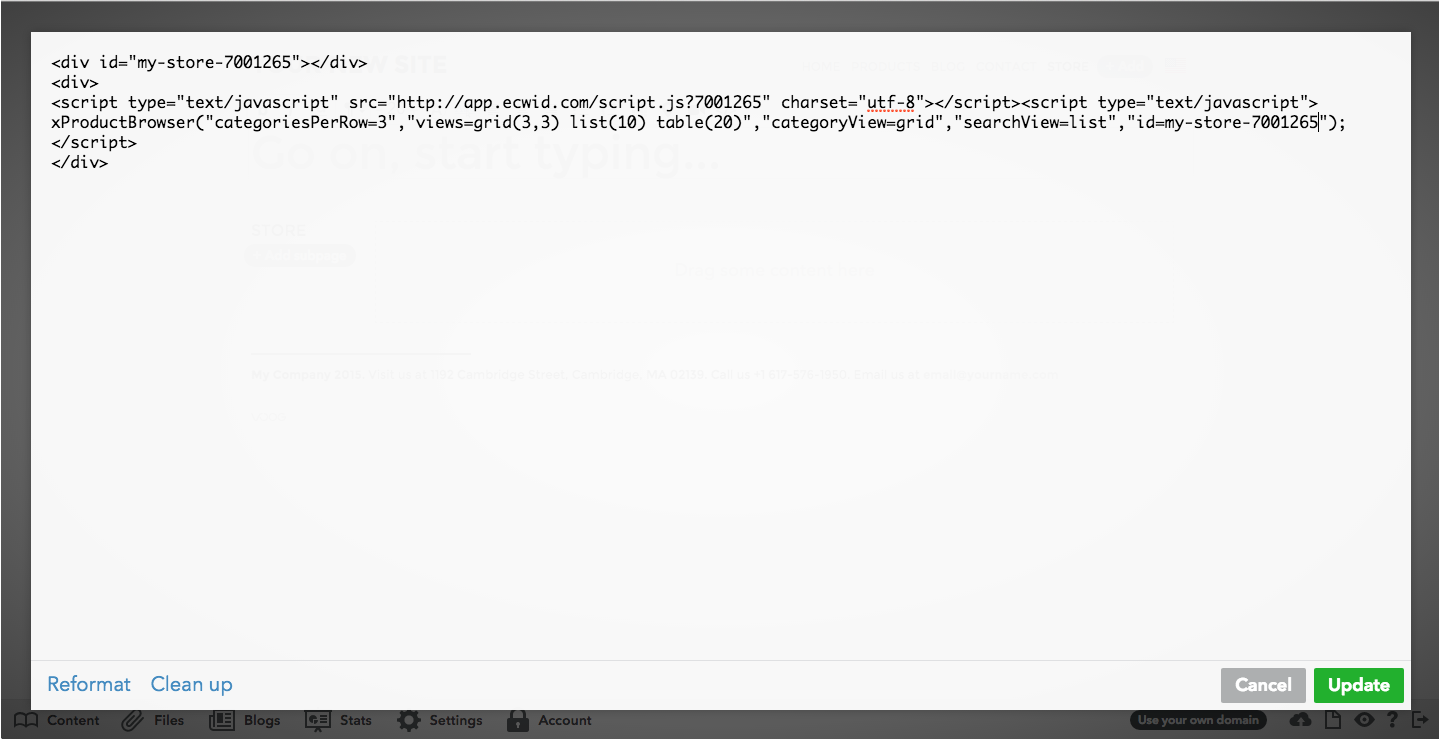 Preview the result and save the changes.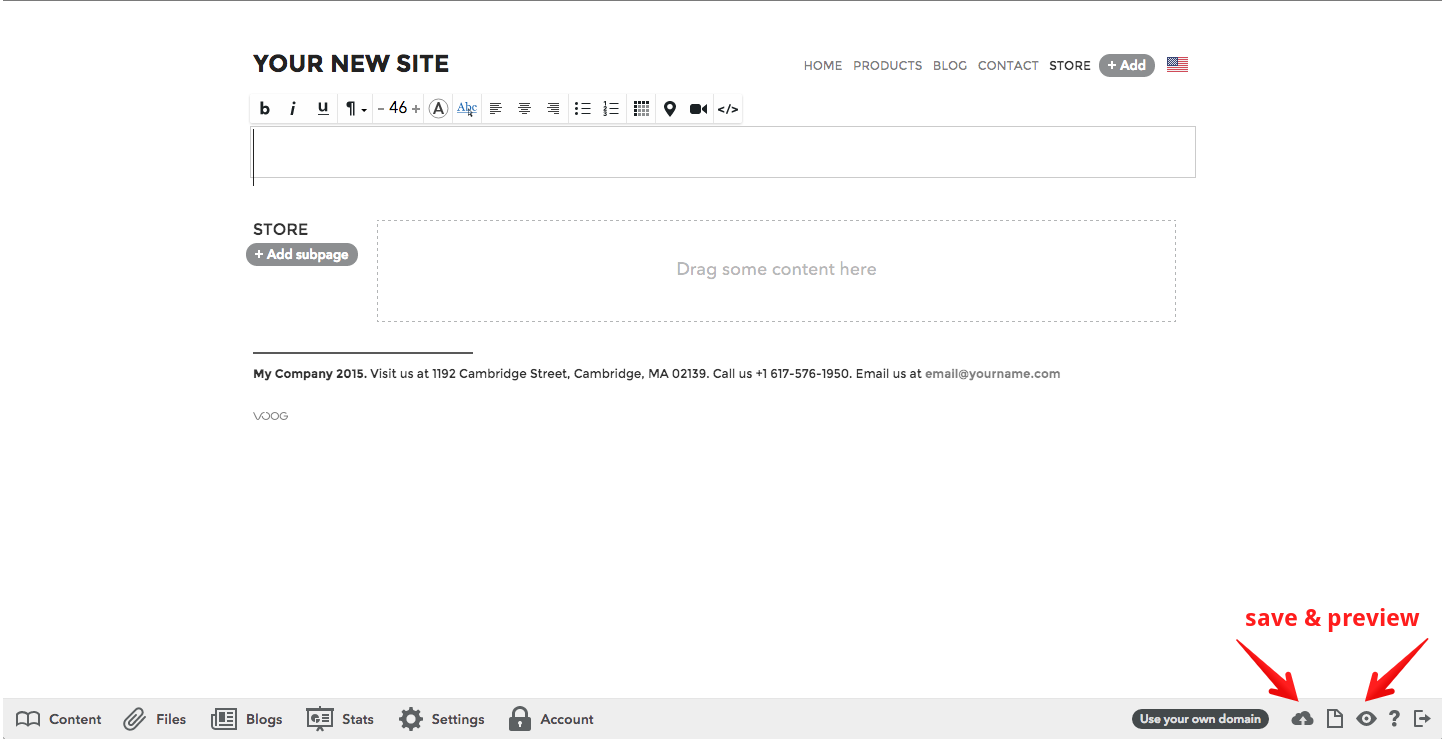 That's all, your store is ready! You can manage its settings, add new products, set up payment methods in Ecwid control panel. All the changes will be applied to your store immediately.