Webflow
Webflow is a drag-n-drop site builder allowing to create responsive websites without any coding. Ecwid shopping cart is added to a Webflow site within a couple of clicks. Below is a simple step by step on adding e-commerce to your Webflow site.
How to add Ecwid store to a Webflow site
To add Ecwid to a Webflow site you need to be on a paid Webflow plan.
You can add your Ecwid store to a Webflow site is with the help of Ecwid integration code.
To add HTML widget for Ecwid store to your Webflow page click Plus sign in the left Add panel and in the menu on the left scroll down to Components section. In this section choose </>: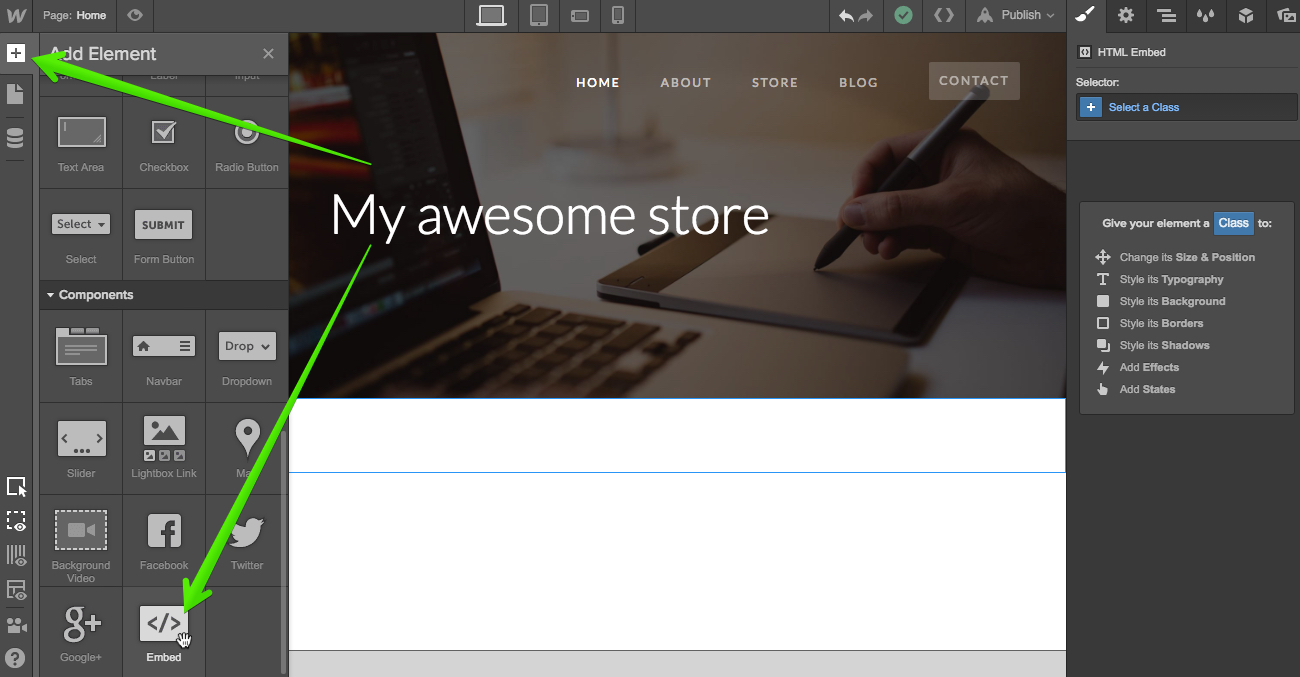 Add Ecwid Product browser widget and/or any other Ecwid widgets to the text field, click Save and Close: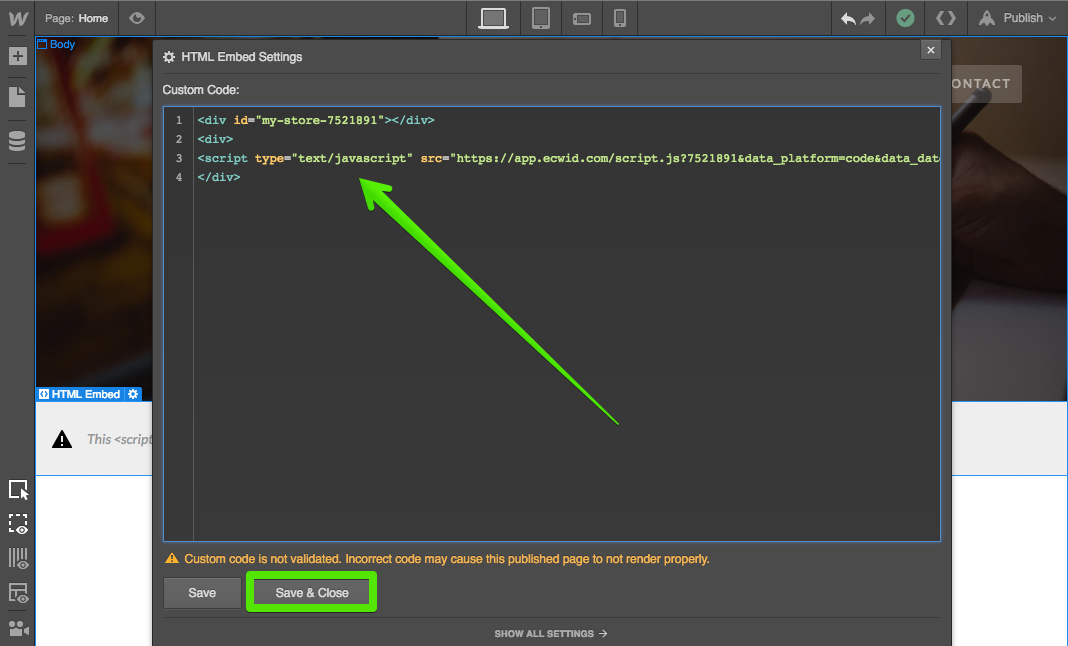 The store will appear on the site after you publish the page.
10