SMS is an easy and low-impact way to stay in touch with your customers. By SMS you can easily keep customers updated of what is going on in your store, inform them on special offers in your store. You can also send the discount coupons via SMS and send notifications upon order status change.

There are several ways to implement the ability to send SMS notifications to your customers.
Twilio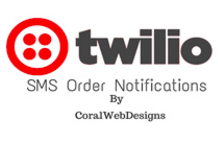 Twilio app allows to send SMS notifications in the following cases:
The order payment or shipping status changed
You want to send custom message, for example, inform your customers of a promotion of a special offer

To start using the app you need to open the app page in Ecwid, connect your Twilio account and set the messages you want to send.

The app is paid with free trial.
Other services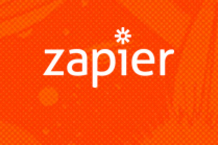 Zapier is a tool that enables you to automate tasks between online apps. Basically Zapier allows to connect any service to each other. 

Using this app, you can connect your Ecwid store with your favourite SMS service by means of a Zap. 

Zapier supports many services, like: SMS by Zapier, Mobyt SMS, Beepsend SMS, Burst SMS, Octopush SMS, SMS Partner.

Get Zapier app from Ecwid App Market.

The app is free for all Ecwid paid users.
Back to top