If you want to unlock Pinterest analytics for your Starter Site and add your Pinterest profile picture to all pins from your Starter Site, you need to verify your Starter Site with Pinterest. You can do it using a meta tag.
This option is available only if you use the improved version of the Starter Site. If you do not see these settings under
Starter Site
in your Ecwid Control Panel, you can enable the new & improved version 
Ecwid Control Panel → What's New
.
In this article:
Get meta tag from Pinterest
To get the meta tag for verifying your Starter Site:
Log in to your Pinterest account.
Click Options icon in the top right and select Settings.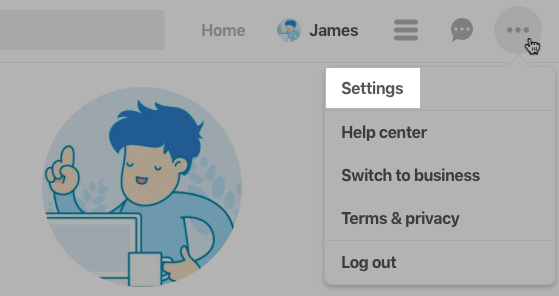 Select Claim Website.
Enter the URL of your store to the text box and click Claim Website.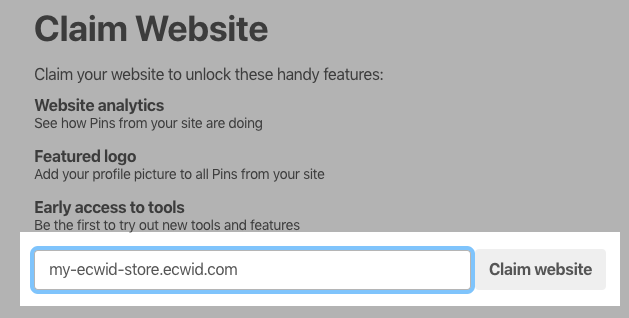 Select Add HTML tag in the pop-up window.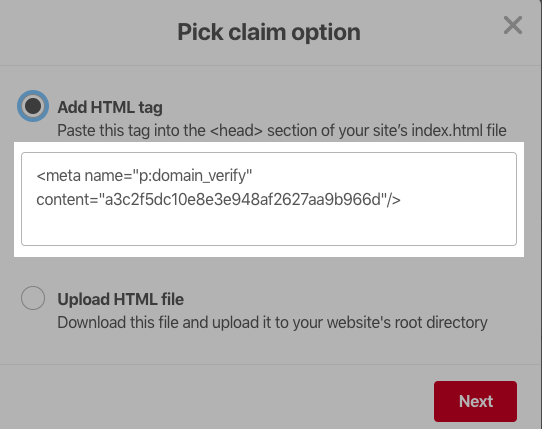 Copy the meta tag from the pop-up window. Leave the window open as you'll come back later to confirm.
Add meta tag to Starter Site
To insert the verification tag into the Starter Site:
Go to your Ecwid Control Panel → Starter Site.
Click Add in the Header meta tags and site verification block.
Insert the verification tag into the text field and click Submit.

Go back to the Claim website window in your Pinterest profile, click Next and then Submit.
Pinterest will confirm it has verified your Starter Site in the next 24 hours.
Back to top