Advertising plays a critical role in bringing customers to your online store. But, in fact, a vast majority of people aren't ready to buy when they first browse your catalog. They may be distracted before they complete an order or decide to look for a better offer.
It turns out that 98% of people, who leave your store without buying anything after their first visit, can never return for completing a purchase, unless you bring them back. Retargeting is what helps you convert the window shoppers into paying customers.
In this article:
How retargeting works
Retargeting in ecommerce is a process when you reach out to people who visited your store and showed interest in your products, but didn't buy anything.
Retargeting relies on browser cookies. The retargeting tools base on these cookies to place your ads on other sites that a user visits. These ads are encouraging people to click through and return to your store.
A
cookie
is a special piece of data that is set in a person's browser when they visit a website, it enables tracking of the pages they visit. Every site that uses cookies must inform the user about it. Remember
to add a cookie notification
to your site.
Serving product ads to customers with the intent to buy, is a very effective way to increase the conversion rates. According to retargeter.com, only 2% of people convert (i.e. make a purchase) on the first visit. Retargeting helps you reach those 98% of potential customers who are more likely to convert on their next visits.
Despite the seeming simplicity, you need to carefully use this tool, paying special attention to the frequency, context and recency at which ads are served to your customers. Good retargeting is always a result of a good strategy.
Setting up retargeting ads for your Ecwid products
There are some great apps in the Ecwid App Market to help you wisely build your retargeting campaigns and effectively convert previous visitors to buying customers: Facebook & Google Retargeting and Kliken Marketing.
Facebook & Google Retargeting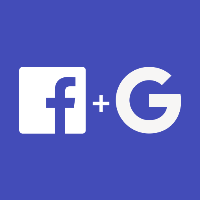 Facebook & Google Retargeting app by ROI Hunter Easy includes everything you need to easily launch effective retargeting ads on your own and grow your sales:
Tracking store visitors and their cart contents
Feature-rich editor with a preview mode for designing visually attractive ads
Campaign stats for analyzing their effectiveness
Ad placement in the powerful networks of Google and Facebook
Kliken Marketing: Google Campaigns and Retargeting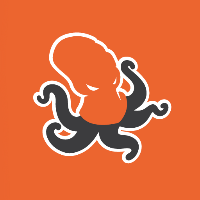 With Kliken Marketing app by SiteWit you can effectively advertise your products and categories in Google, Bing, Yahoo and across hundreds of other websites.

The app allows to build a retargeting campaign in just 5 minutes. Simply choose what products you want to promote and Kliken will do the rest:
Track your store visitors
Retarget customers who showed interest in your goods with personalized ads
Showcase items from your catalog in banner ads
Provide consistent stats for optimizing your performance
Related articles
Marketing checklist
Advertising on Facebook
Google Ads
Back to top