Adding custom meta tags through CSV (legacy)
Your Ecwid store creates metatags automatically from your product names and product descriptions. If you need custom metatags and have a large catalog, you can use CSV import to update SEO meta tags in bulk.
To import custom meta tags:
From your Ecwid admin, go to

Catalog → Products.
Click Export All if you want to edit metatags for all products:

If you need to batch-edit meta tags for particular products, you can select them in the list and click Export Selected.
Select the following columns for export – Product name, SKU, Page title and Meta description: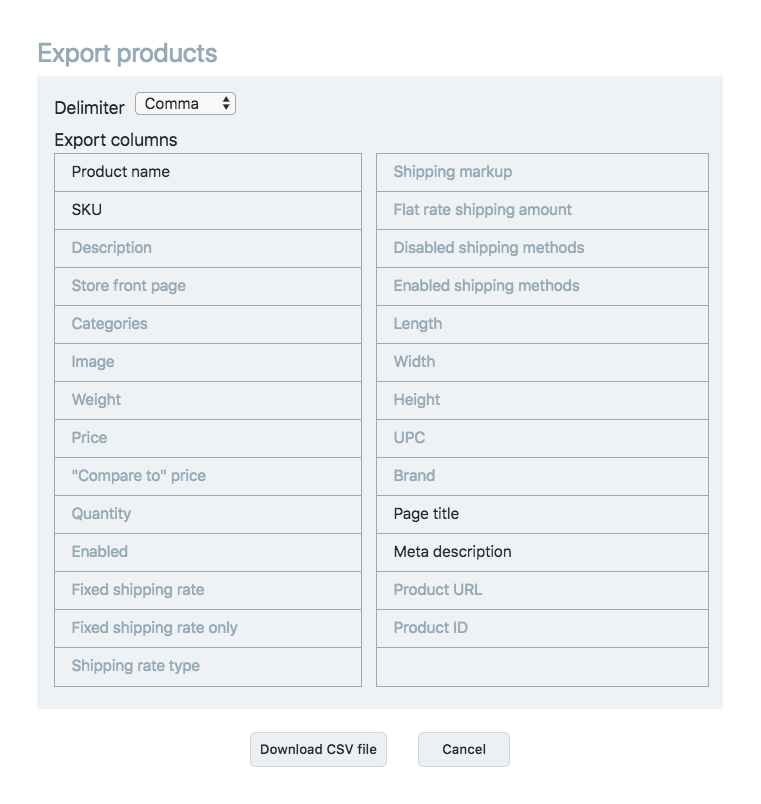 Click Download CSV file.
Open the file in a spreadsheet editor.
Add page titles and meta descriptions for each product and save the file: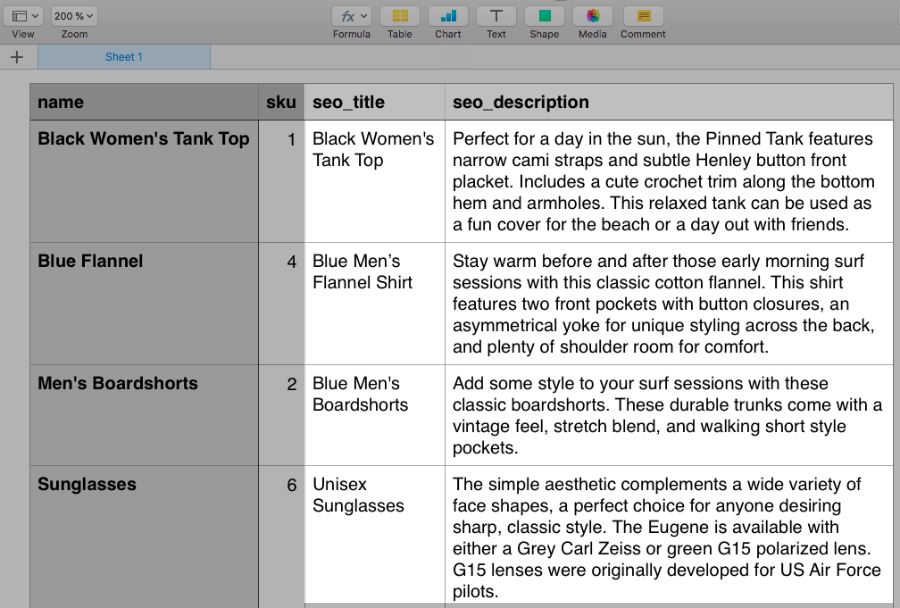 Return to your Catalog and click Import Products.
Upload your file, paying attention to the delimiter value and the order of columns. They should be the same as in your file: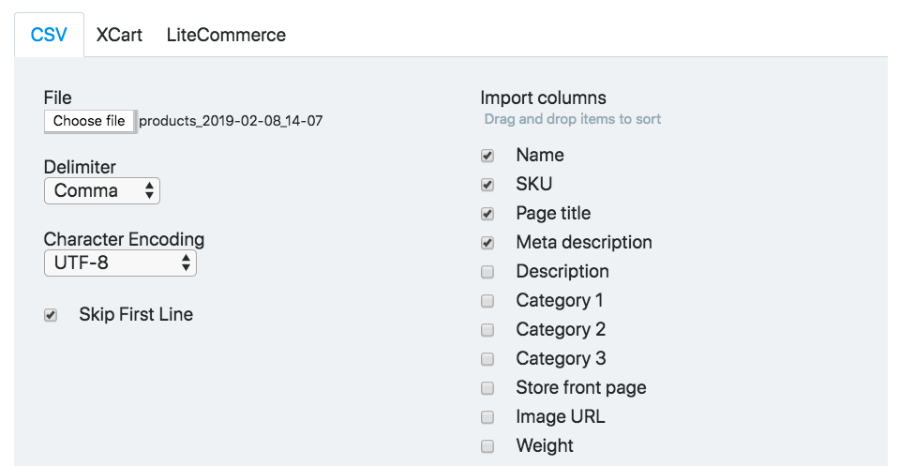 That's it. After the import is complete, SEO titles and descriptions of your products will update automatically.
Related articles
Importing products
Instant Site SEO settings
Marketing checklist
10