Selling on Sparkle with Ecwid
If you want to sell online from your Sparkle site, you can use your Ecwid online store with Sparkle. An Ecwid store can be added to a Sparkle site in no time. The two can integrate seamlessly and your Ecwid store will look like a natural part of your Sparkle site. As a result, your customers will be able to see your Ecwid store catalog, add your products to their shopping cart, and checkout - all from your Sparkle site.
To begin, create an Ecwid account (it's free, paid plans are available, too). You will get into your Ecwid admin panel where you can add products, set up payment methods, etc. From this admin panel you will be able to find and copy your store integration code and add it to your Sparkle website.
To add your Ecwid online store to a Sparkle-based website, follow these steps:
In Ecwid admin:
Go to Ecwid admin → Website.
Scroll down to the "Add your store to one more website" section and click Pick Platform → Other platforms and sitebuilders.
Get your Ecwid integration code by clicking on the Copy Code to Clipboard button — you will need this code for the next step.

You can also just add
certain categories
or individual products to a site with
Buy buttons
instead of adding your entire catalog. To add a category or individual product, just use that category/product's code instead of the Ecwid integration code when you complete Step 2.
In Sparkle editor:
Launch the Sparkle site editor and open the page you want to add your store to.
Click on More in the top menu.
Click Embed:
An empty block will then appear on the page. Move this block to the place where you want your store to appear. You can change the block's width to your preferred size (the store will automatically adjust to this width).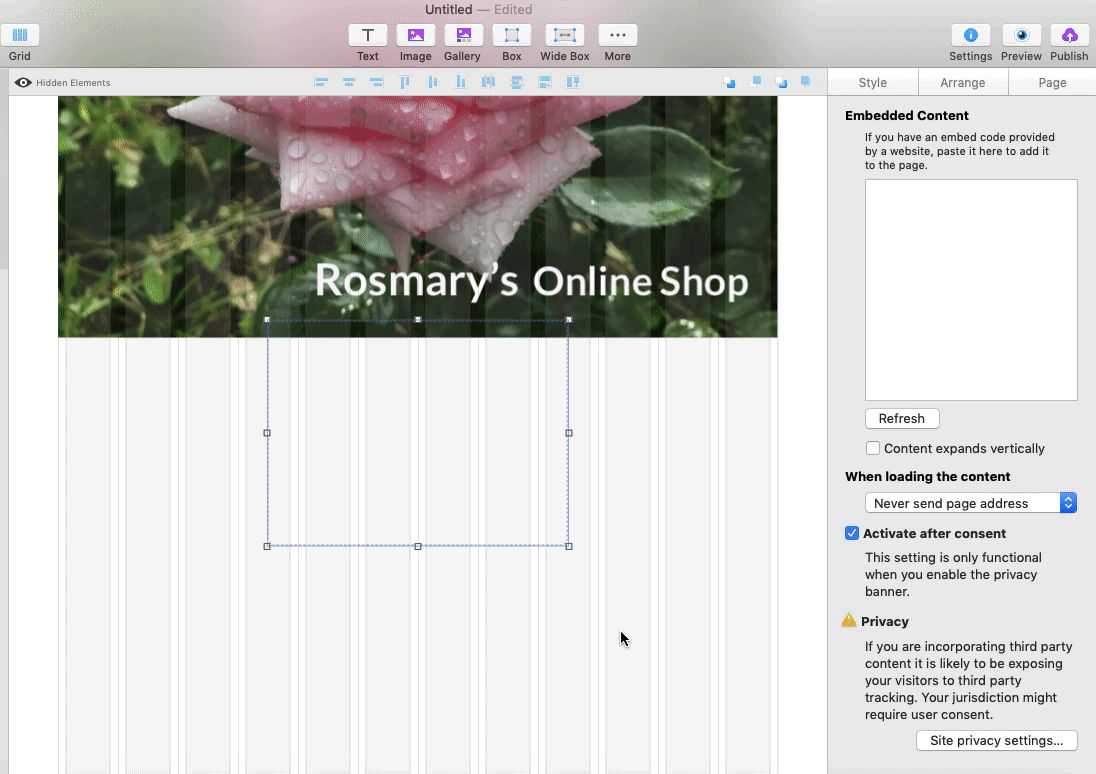 Paste the Ecwid integration code that you got in Step 1 into the Embedded Content section on the right side:
Click Save.
To see how the store looks on the site page, click Preview in the top right corner of Sparkle editor. If you are happy with the way it looks, click Publish to finish uploading your Ecwid store to a Sparkle site.
That's it! You've added your online shop to your Sparkle site: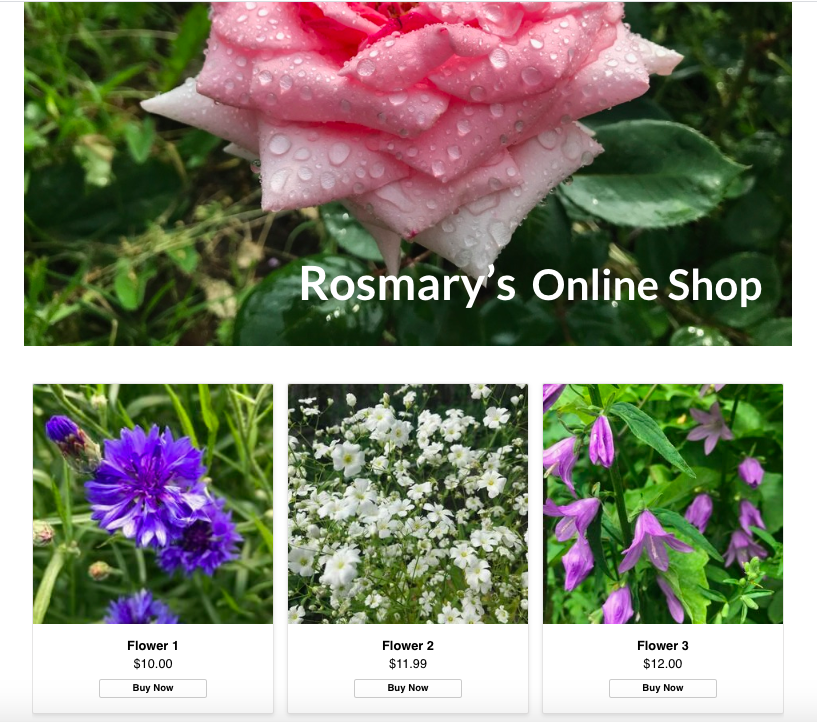 The store will contain several sample products to demonstrate how your Ecwid store looks on Sparkle. Feel free to remove these sample products and add your own products. For more tips on setting up your store, see the initial Ecwid store setup.
Related articles:
10