A gift card or a gift certificate is a digital voucher with monetary value that can be used as payment for orders in your store.
Gift cards are extremely popular during holiday seasons. With gift certificates your customers can easily purchase a gift with full freedom of choice for their family and friends and share their love for your brand at the same time.
You can offer digital gift cards in your online store with Gift Up! app for Ecwid. The app allows to design beautiful gift vouchers that customers can buy directly on your website.
To start selling gift cards in your online store:
Install the Gift Up! application to your Ecwid Control Panel.
Once installed, the app will open Gift Up! dashboard, where you need to set up your Gift Up! account: enter your contact details, verify your account and connect a payment option.
Next, you can design your gift cards in the app dashboard. You can upload a custom artwork or choose a sample from Gift Up! Library, customize the card wordings and layout, set the code format and more. Here is a gift card sample: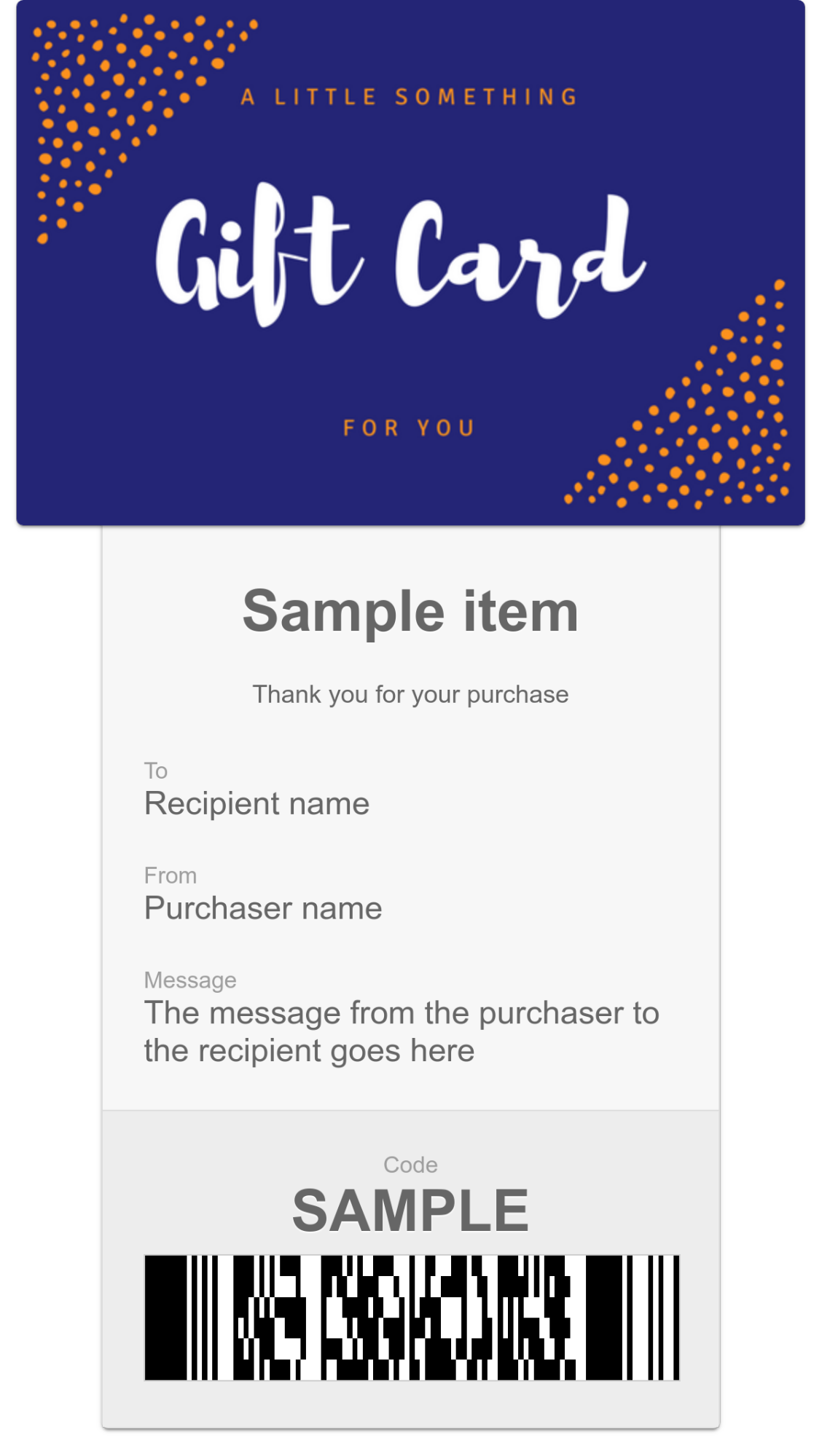 Now you can customize the order emails that Gift Up! will send on your behalf to the customers when they buy a gift card.
After that, you can customize the Gift Up! checkout block where the cards will be sold to make it look and feel an integral part of your website. You can adapt the colors, fonts, add your wordings and logo.
At last, you need to add Gift Up! checkout to your website.
Now your customers will see a checkout block with gift cards on your website, where they can purchase your certificates.
When you sell a gift card, the application will automatically create a discount coupon of the gift card balance in your Ecwid Control Panel → Marketing → Discount Coupons:

The gift card with Ecwid's coupon code will be immediately emailed to the recipient's email or can be scheduled for a specific day and time. Once the recipient gets the gift card code, they can go to your store and redeem the card value at checkout.
Related articles
Using discount coupons
Setting up discounts and running promotions
Marketing checklist