Enabling remarketing with Google Analytics
You can use remarketing with Google Analytics to show your ads to your store visitors on other sites and thus remind them to return and make a purchase in your store.
You can deliver ad content specifically targeted to the interests they expressed during their previous visits to your store. For example, a group of visitors who spent time investigating specific products but didn't add anything to their shopping carts might be swayed by additional ads for those products. A group of visitors who added items to their shopping carts but didn't complete the purchase might be enticed with a coupon for free shipping or a discounted price. A group of visitors who have made purchases has demonstrated not only an interest in your products, but a willingness to buy, and so you have an opportunity to cross-sell other products in which they may be interested.
Before setting up remarketing with Google Analytics, you should
update your privacy policy
to notify site visitors that you collect traffic data via Google advertising cookies.
You can set up remarketing with Google Analytics in the following steps: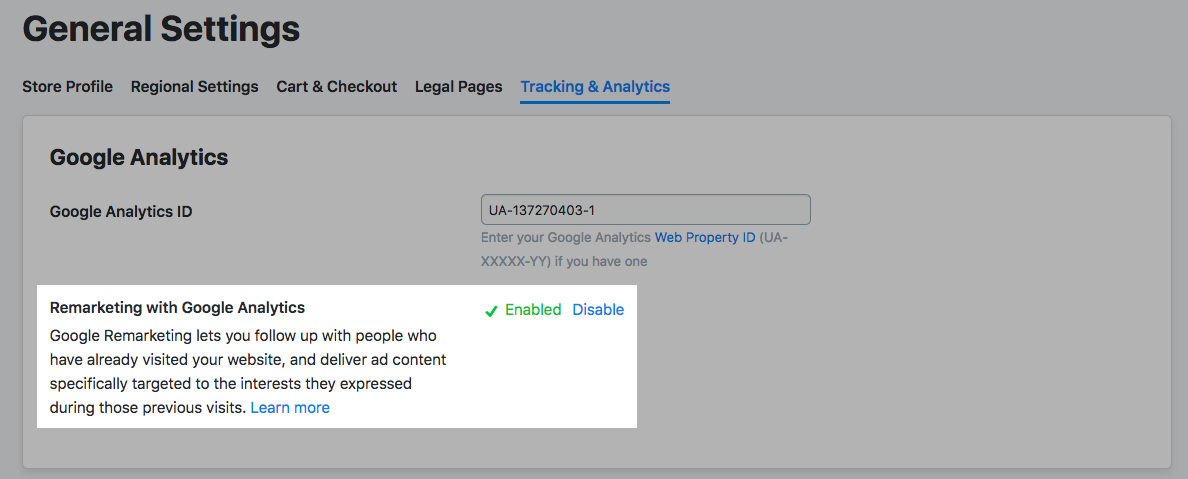 Add remarketing lists and the corresponding ads in your Analytics and Google Ads accounts.
10