You can change the look of certain elements in your store by using CSS codes. We have collected the codes for lots of elements in the Customizing store design section:
Open the Customizing store design section.
Find the article for the element you want to change.
Copy the CSS code from there.
Go to your Ecwid Control Panel → Design.
Scroll down to the Customize the Look of Your Store section.
Click Create Theme:
If this is your first custom CSS theme, click Add New CSS Theme:

If you already have a custom theme with CSS codes, add the new codes to that theme. Paste the new codes under the old ones.
Add the code you copied from the article to the large white field:

Click Activate to enable the new theme:

Click Save: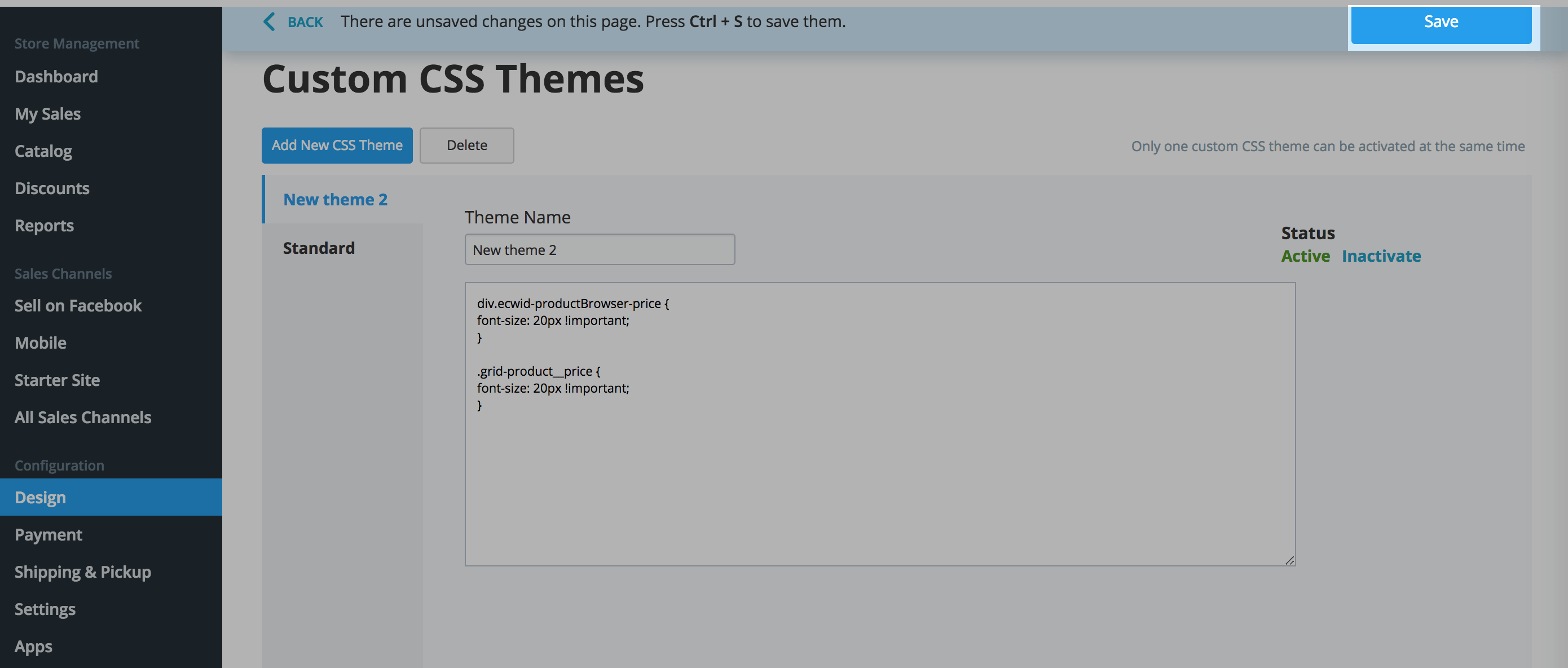 Only one CSS theme at a time can be active, so all further codes that you want to use should be added to the same active theme.
Back to top