Selling on Blogger with Ecwid
If you want to start selling on the Blogger website, you can easily add an Ecwid store to any of your blog posts and let customers check out right there. Your Ecwid storefront will be placed right into the post and will look like a part of the website for readers.
You can start by creating a free Ecwid account if you don't have one yet. Once you sign up, you get the admin panel where you can manage the store and a storefront where customers can place orders. Then you can simply add your storefront to your Blogger website.
Ecwid works with all Blogger's themes, except the dynamic themes (Dynamic Views). If you use dynamic theme, consider changing it to add Ecwid store to your blog.
To add your Ecwid store to a blog post on Blogger:
From your Ecwid admin, go to Website → Overview.
Scroll down to the Add your store to one more website section and click Pick Platform button
Click on Other platforms and sitebuilders and get the integration code for your Ecwid store by clicking Copy code to clipboard. The code will be automatically copied as you click the button:



Log into your Blogger account and create a new post there.
Switch to "HTML" mode by clicking on the <> icon in the top right corner of the edit panel and paste the integration code for your store there. You can add description of your store or any text in the post above or below the integration code if you want:



Click the Publish button in the upper right of the editor.
Done. Now your Ecwid storefront will appear in your post, allowing people to click the Buy Now button and place the order right on the your Blogger page without leaving the site: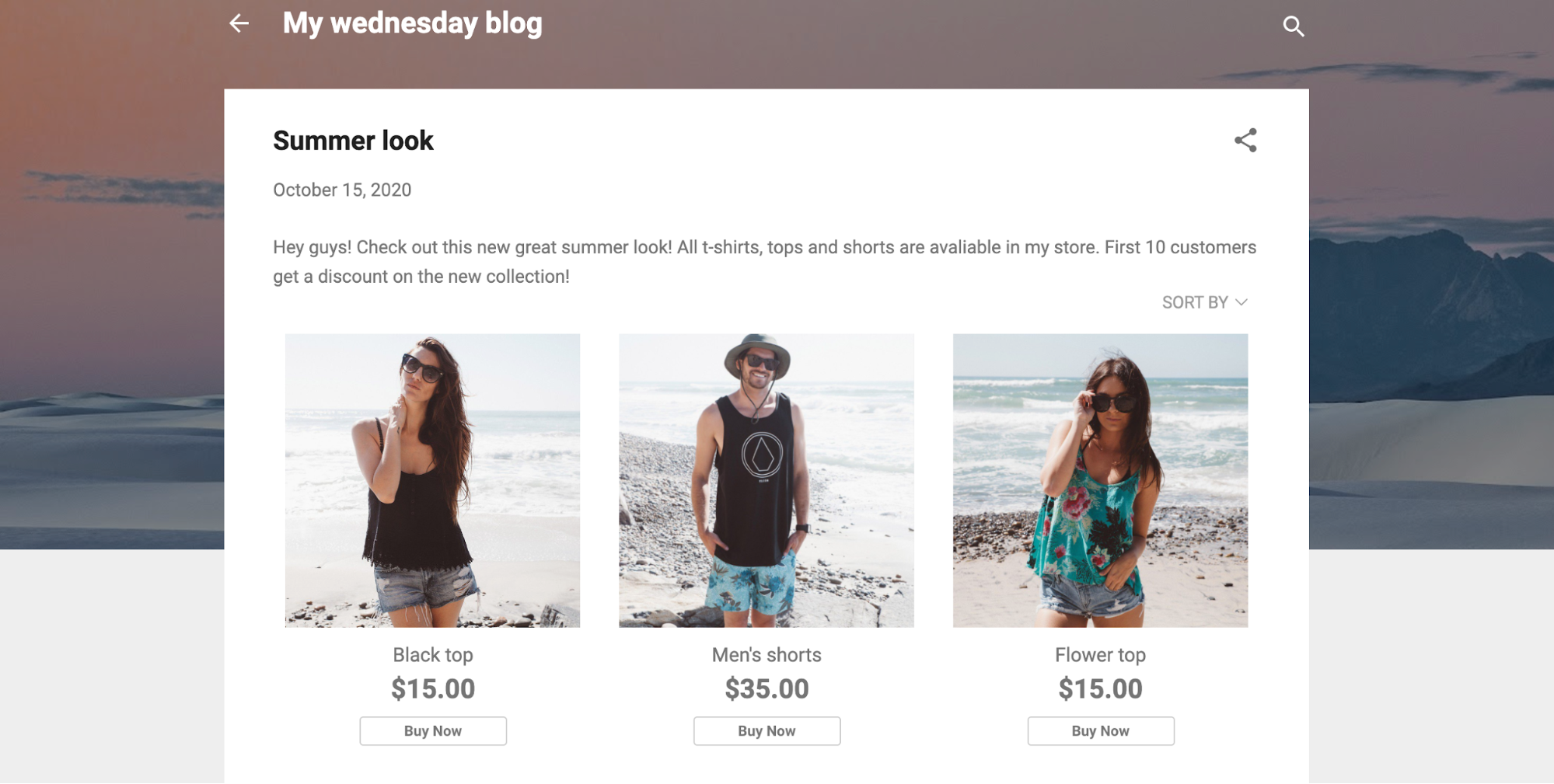 If you are going to write post about one specific product and not the whole shop, you can add the Buy button for this particular product. To generate an embeddable product card and checkout that can be placed in your Blogger post, you need to create a Buy button and then copy HTML-code to the post as you did with the storefront. After you done that your readers will see the product card and checkout right in the post and will be able to purchase without leaving your blog: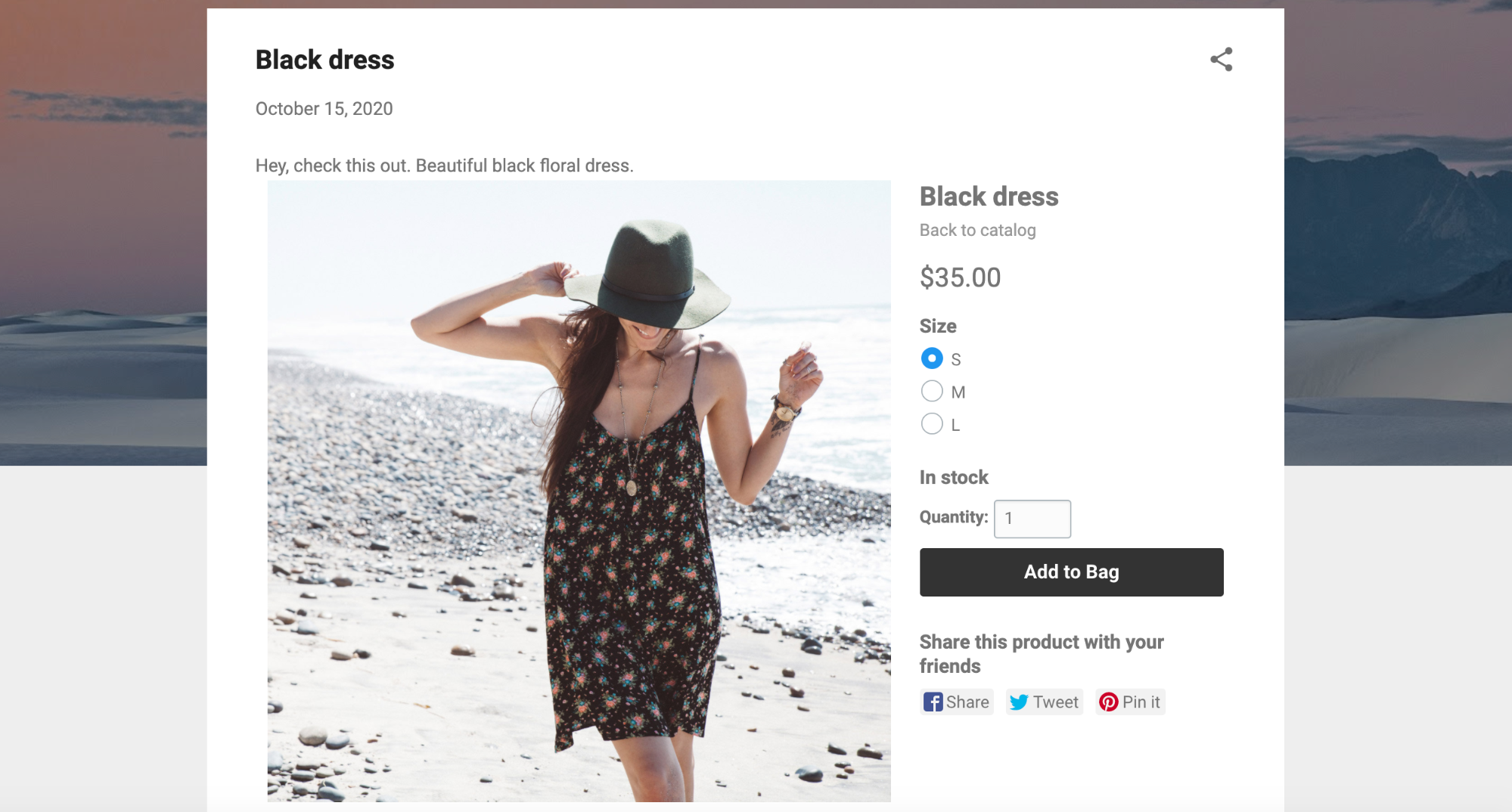 10