Selling on RapidWeaver with Ecwid
RapidWeaver is the one of the best web design software for Mac. With RapidWeaver you can build your own professional website without writing a single line of code.
Ecwid Online Store Addon for RapidWeaver allows you to add a powerful, secure and easy-to-use online store to your RapidWeaver website.
In this article:
Installation and setup
Download the Ecwid Online Store addon.
Unzip the package and open the "EcwidOnlineStore.rapidweaverplugin" file.
Click Install and wait until the addon is installed to your RapidWeaver editor.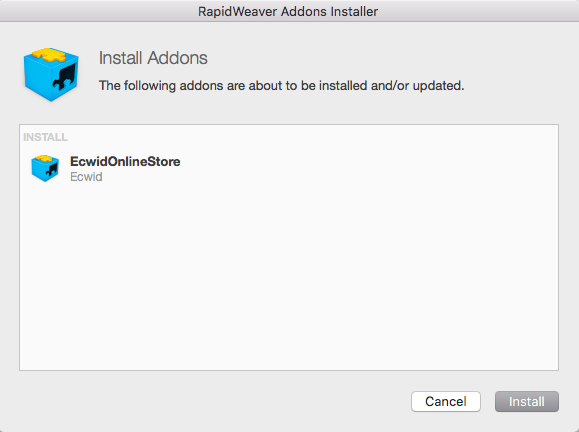 In your RapidWeaver editor click Add in the top left corner.
Select All plugins → Online store.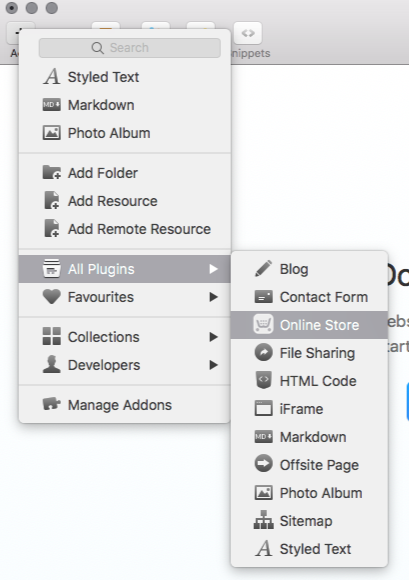 Click Create new store to register a new account with Ecwid or Connect existing store and follow the further steps in the pop-up window.

Now you can publish your site to apply the changes or check your online store in the Preview mode.
Here is a video on how set up your store on RapidWeaver:
Appearance settings
There a few appearance options that you can use to customize the look of your online storefront:
Display categories menu
Enable this option to add a navigation bar with product categories to your online store page.
Display search box
Enable this option to insert a search widget to your online store.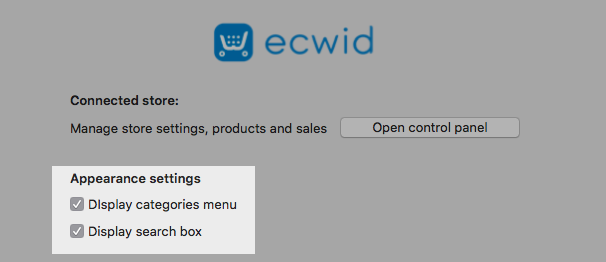 Managing store
You can manage your store settings, product catalog and sales in your Ecwid Control Panel. To access your Control Panel click Open Control Panel on the online store page in your RapidWeaver editor.

Reconnecting store
If you want to connect your addon to another Ecwid account, click Reconnect on the online store page in your RapidWeaver editor.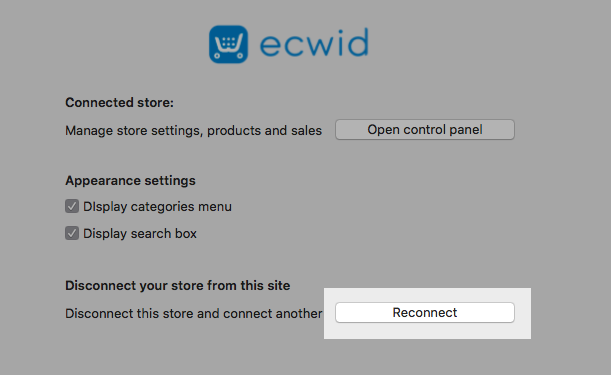 10