Where is my Store ID?
A store ID is a unique number of your store account. You might need this number when submitting a help ticket to our support team or when generating a code to add your store to a website.
There are several ways to find your Ecwid store ID.
Store ID in Ecwid admin
The Store ID is displayed in your Ecwid admin in the bottom left corner of every page of the control panel: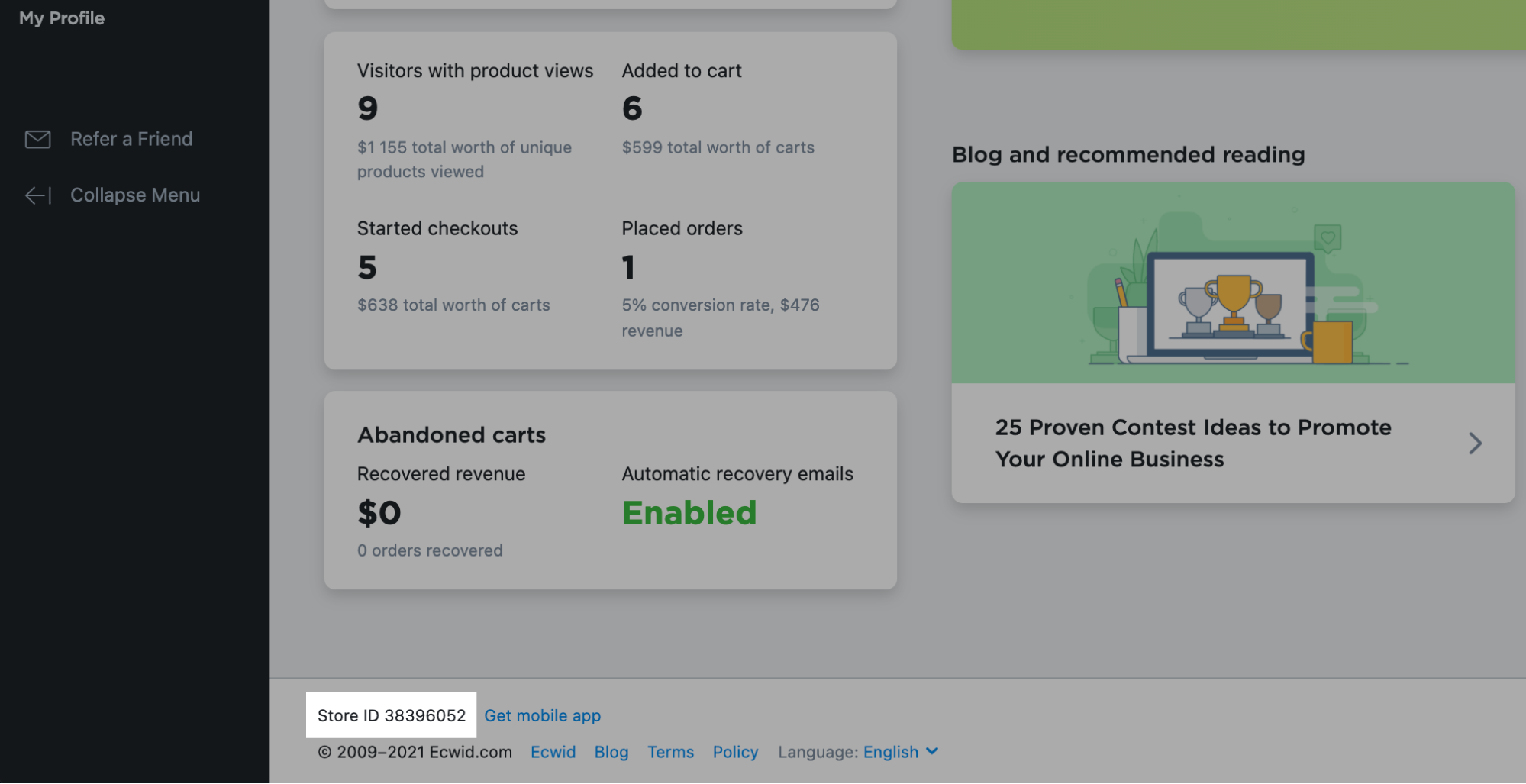 The store ID is also displayed in the address bar of your browser. For example,
https://my.ecwid.com/store/38396052#dashboard
Store ID in your Ecwid app
If you use Ecwid app, you can find your store ID at Store → Settings: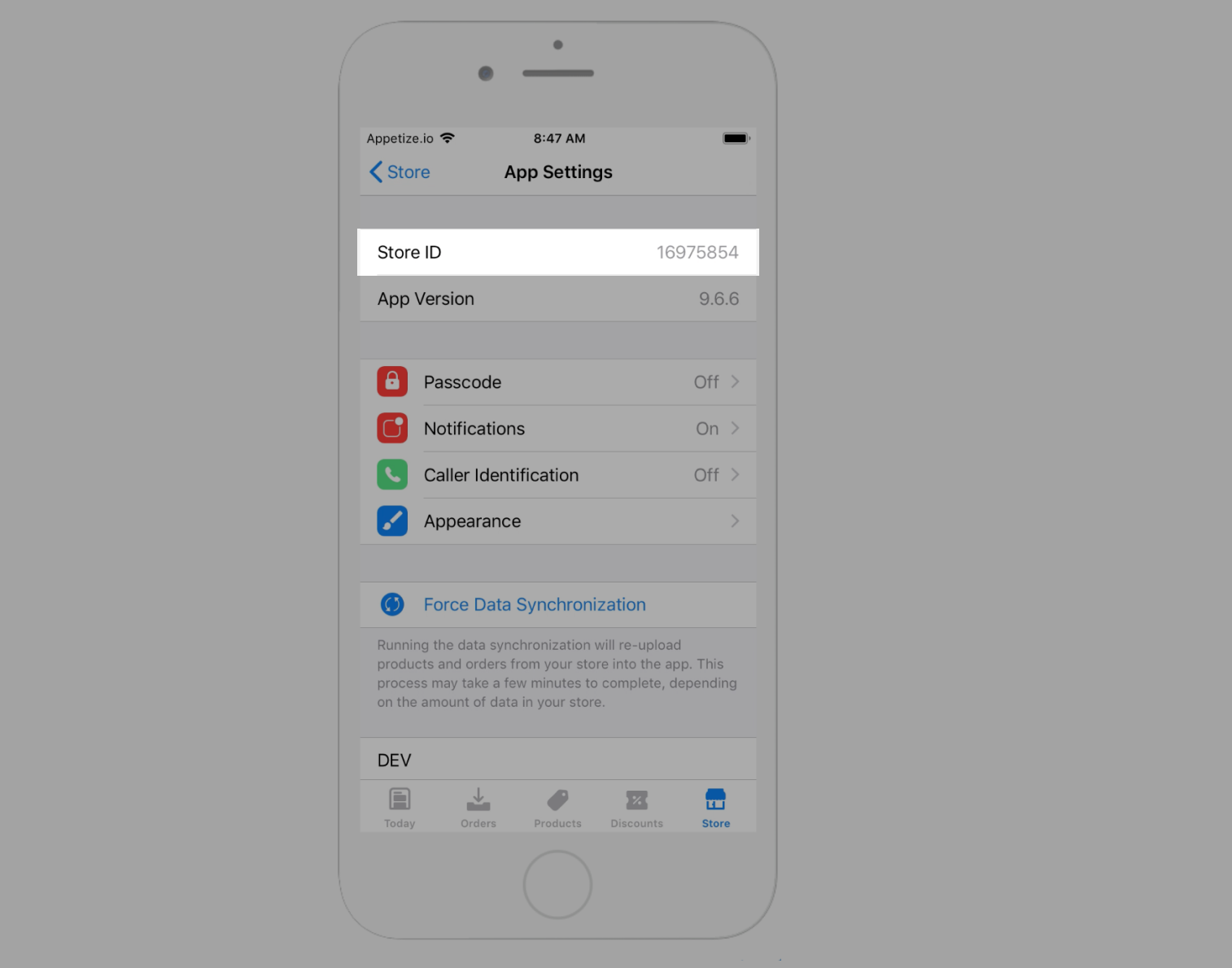 Store ID on Wix
If you log in to your Ecwid Control Panel via Wix, take the steps below to find your Ecwid store ID:
Go to your Wix HTML Editor → Pages.
Open the page where your store is located.
Click anywhere on your products, then click Settings in the popup menu:


Your store ID appears in the popup:

Store ID on WordPress
Your Ecwid store ID on WordPress is located in the hidden settings. To reach the hidden settings page, go to your WordPress dashboard. In the browser's address bar, after the "wp-admin" add the following line /admin.php?page=ec-params. Your address should look like this https://YOUR-SITE/wp-admin/admin.php?page=ec-params.
On the settings page, find the ecwid_store_id parameter. It's value is your store ID: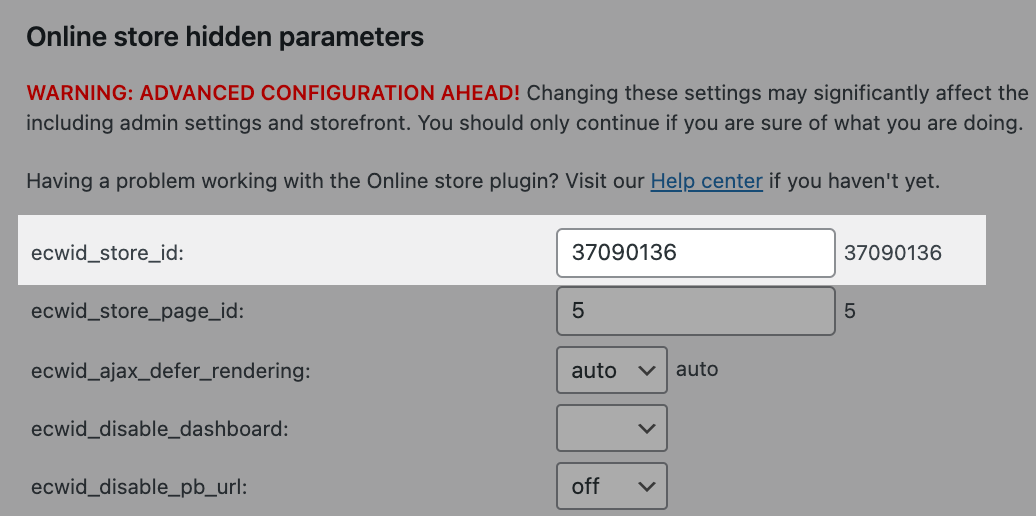 10