In Ecwid you can create tabs in the product description to organize the text the way you need with the help of the Tabber app from the Ecwid App Market. Tabber allows you to easily add tabs to product descriptions with the help of shortcodes.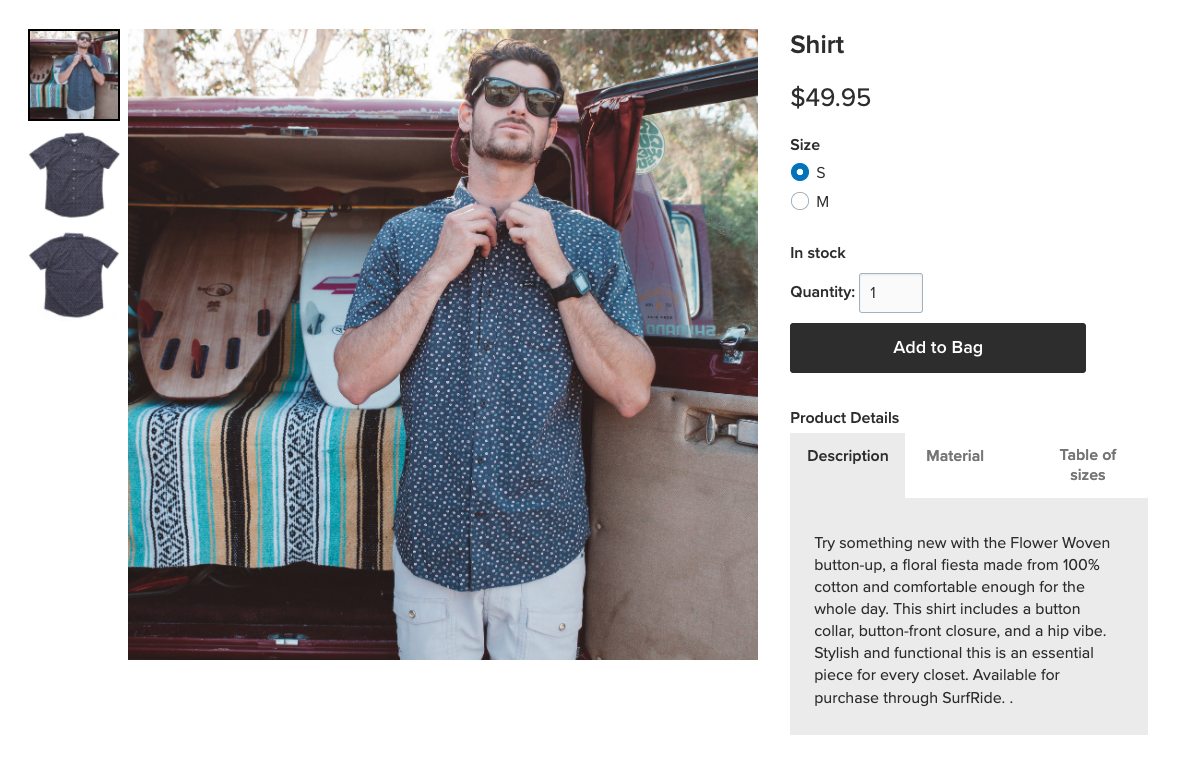 To add tabs to product descriptions:
Open Tabber app in the Ecwid control panel.
Click Buy.
Follow in-app instructions.
Later you can choose a tab theme and further customize it. Tab icons, names, and colors may be changed for each product using shortcode options. Tabs are responsive, so they adapt to the screen width.