Selling on emyspot with Ecwid
Ecwid will seamlessly integrate with your existing emyspot site — there's no need to create a store from scratch or deal with mounds of code. Sell your inventory from as many websites as you'd like; your Ecwid-powered emyspot shopping cart can be managed conveniently from one location. Below is a simple step by step instruction on adding e-commerce to your emyspot site site.
How to add Ecwid store to a emyspot site
You can add your Ecwid store to a emyspot site with the help of Ecwid integration code.
To add HTML widget for Ecwid store to your emyspot site page, open the page for editing and in the editor switch to the Source mode: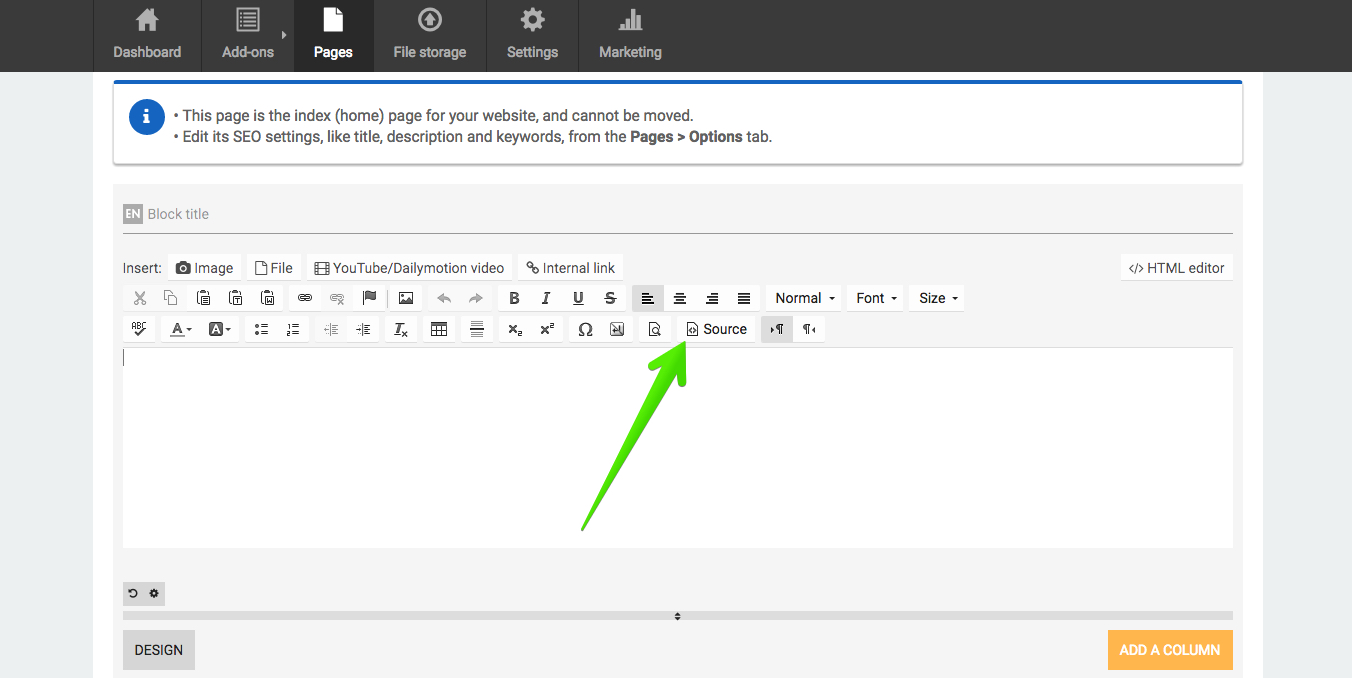 Add the integration code for your Ecwid store to the text field and save: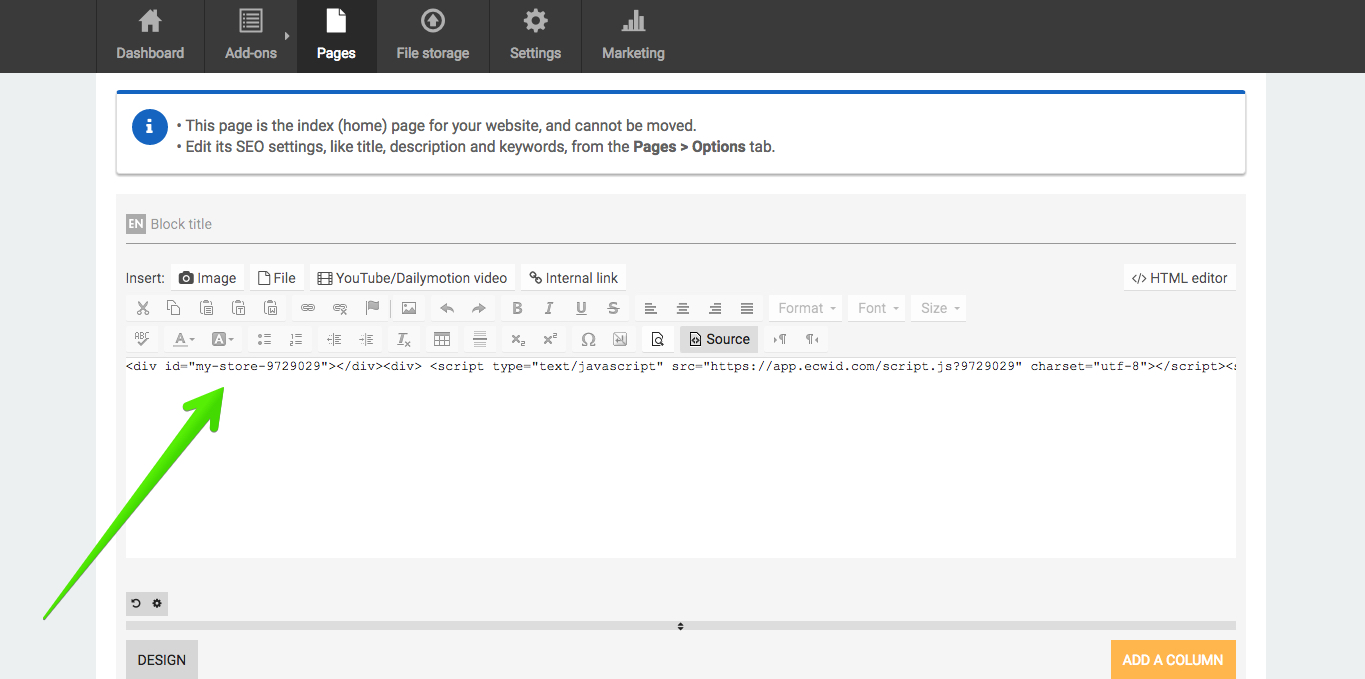 Now all you have to do is publish your site and you will see your Ecwid shopping cart on the page.
10