The minicart widget allows your customers to open their cart where they can proceed to checkout. You can add the minicart to any pages of your site or to all pages.
Go to your Wix HTML Editor → Pages
Open the page where your store is located
Click anywhere on your products, click Settings in the menu that appears:
In the settings pop-up open the Design tab:
Click Add to Page next to the Minicart Widget: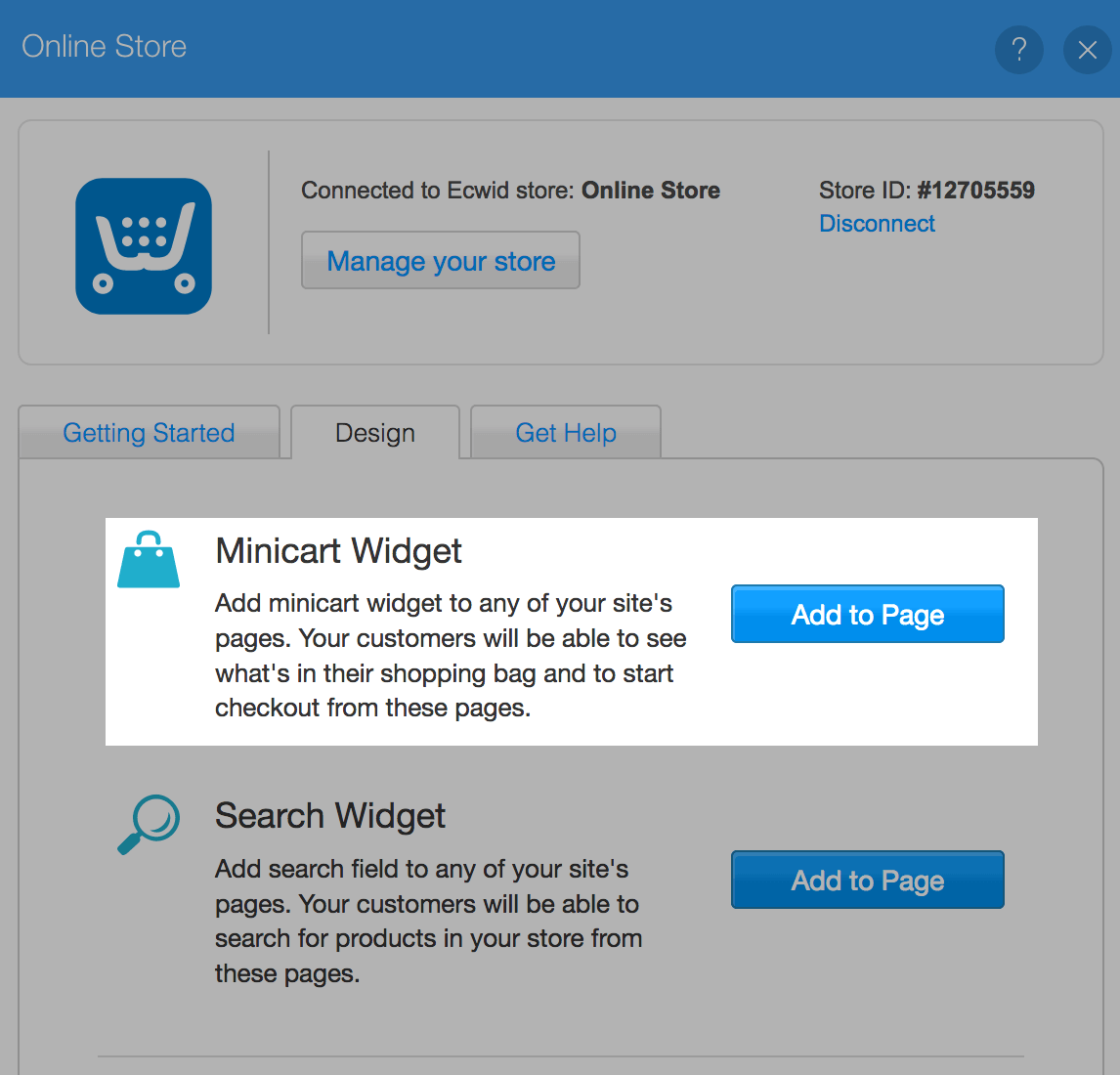 Select the page you want to add the minicart to: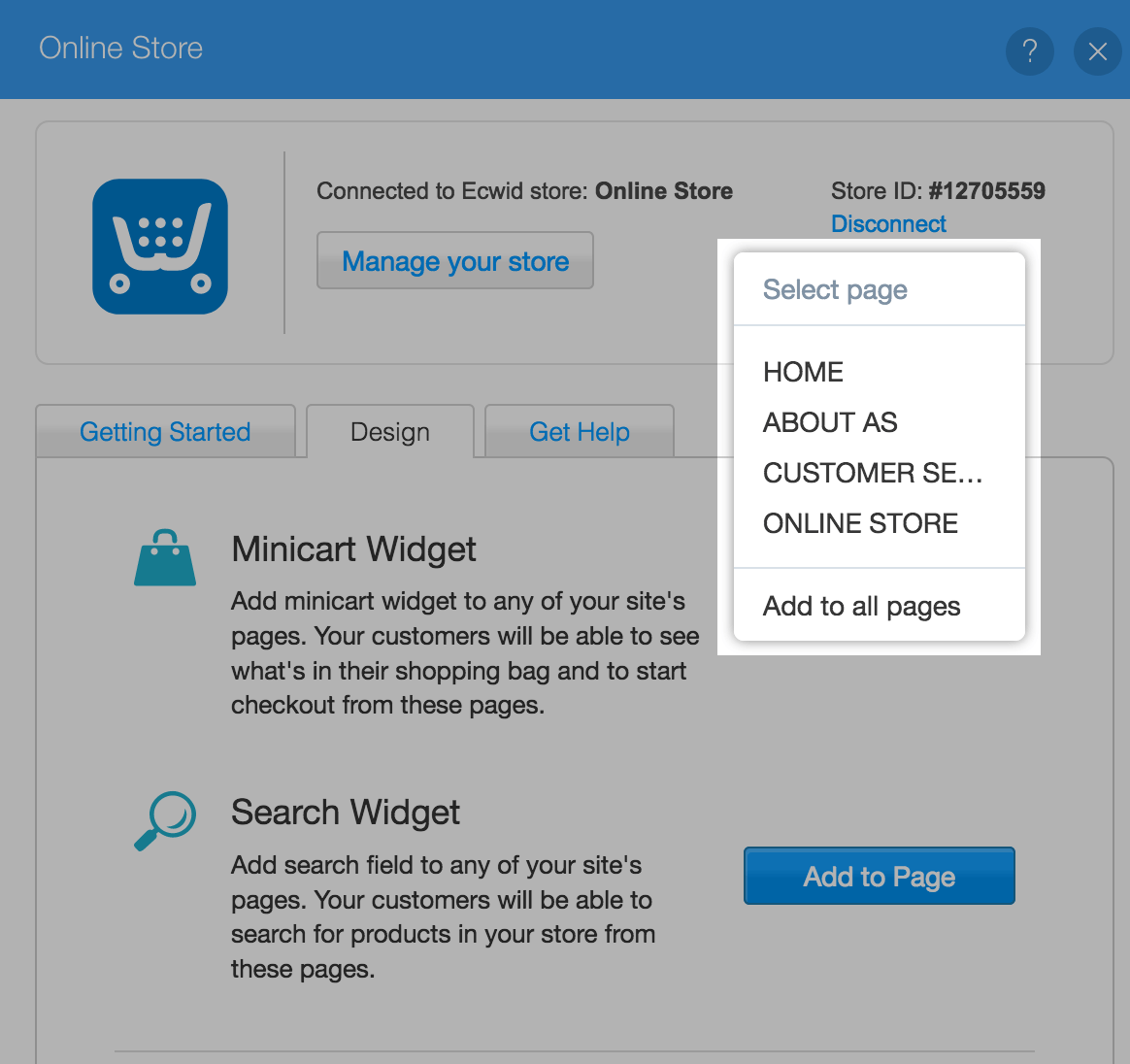 Once you do so, the minicart will be added to your site. Drag and drop to position it the way you like: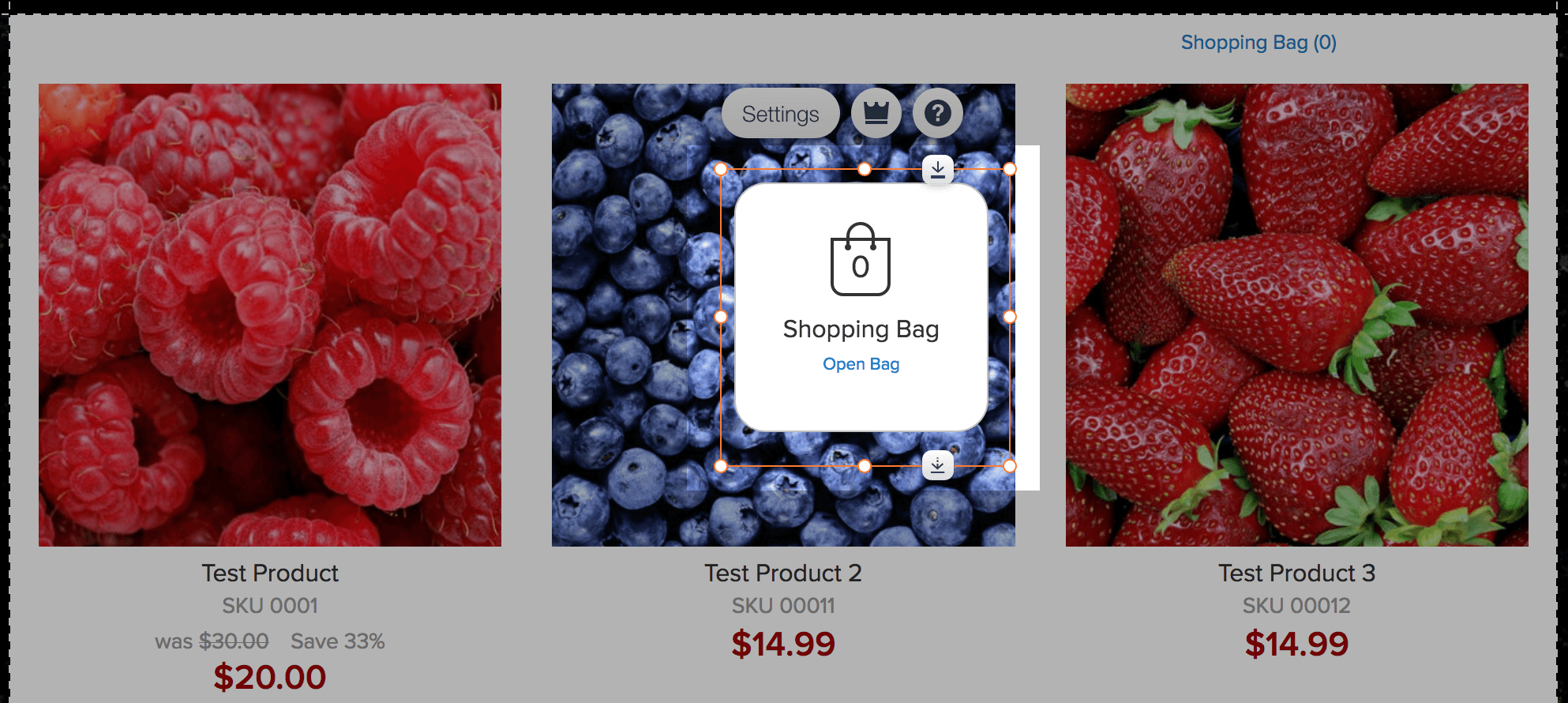 Save the changes and publish your site.
Back to top