The horizontal menu with categories allows your customers to find the products they are looking for easily. If you wish to add a horizontal menu with the categories to the Ecwid store on your Wix site, please follow the instructions below. You will need to create the links in your Wix menu and connect the categories from your store there.
Go to your Wix HTML Editor
Select the horizontal menu and click Manage Menu:

Click Add Page → Link: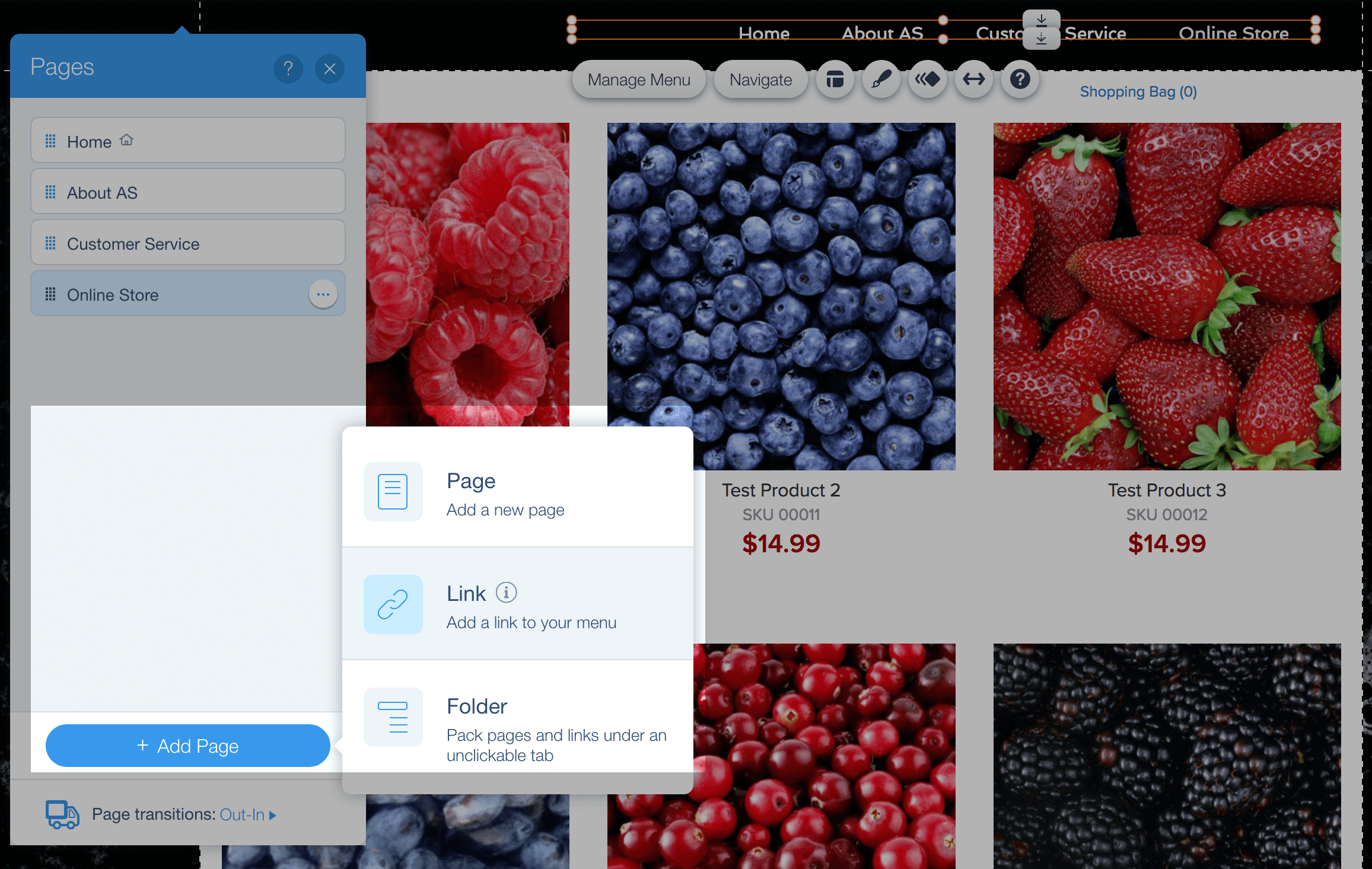 In the pop-up select Web Address and Current window: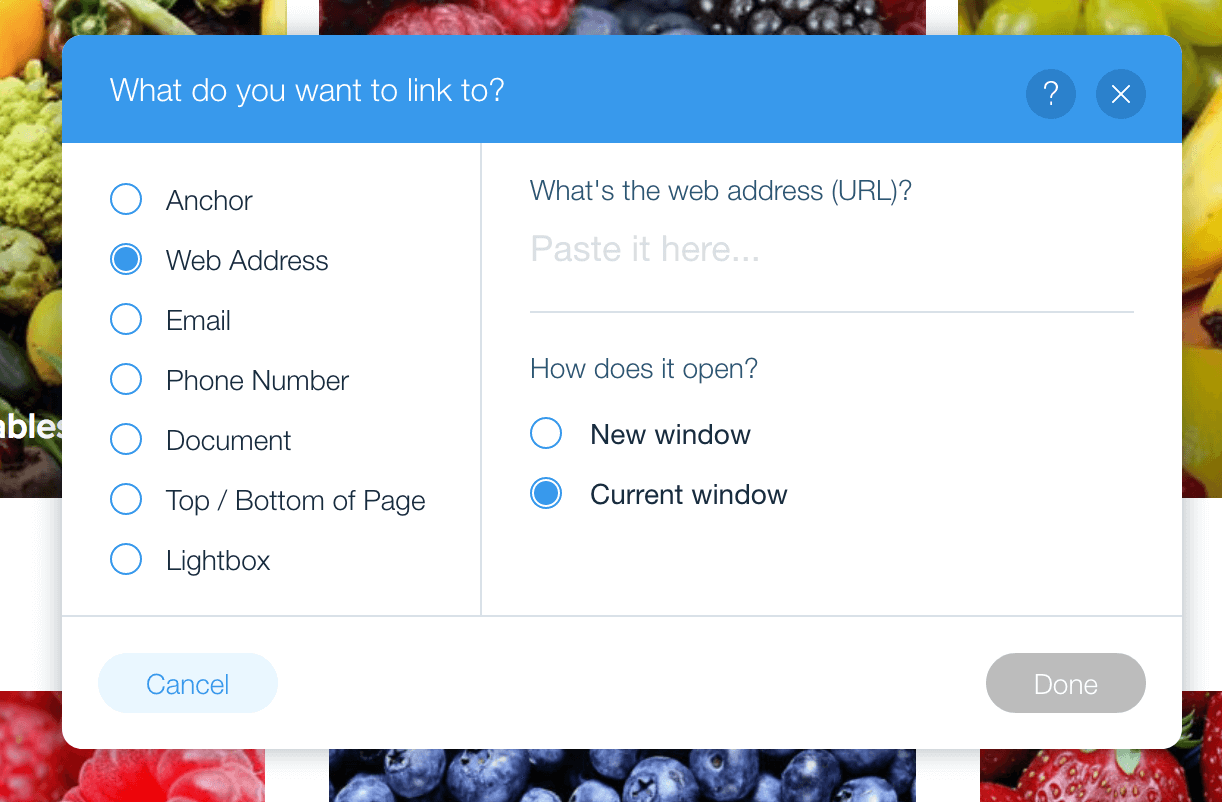 Open your store front in another tab, open the category you want to link to
Copy the URL of the category page from your browser address bar:

Return to the tab where your Wix Editor is open and paste the URL of the category to the What's the web address (URL)?: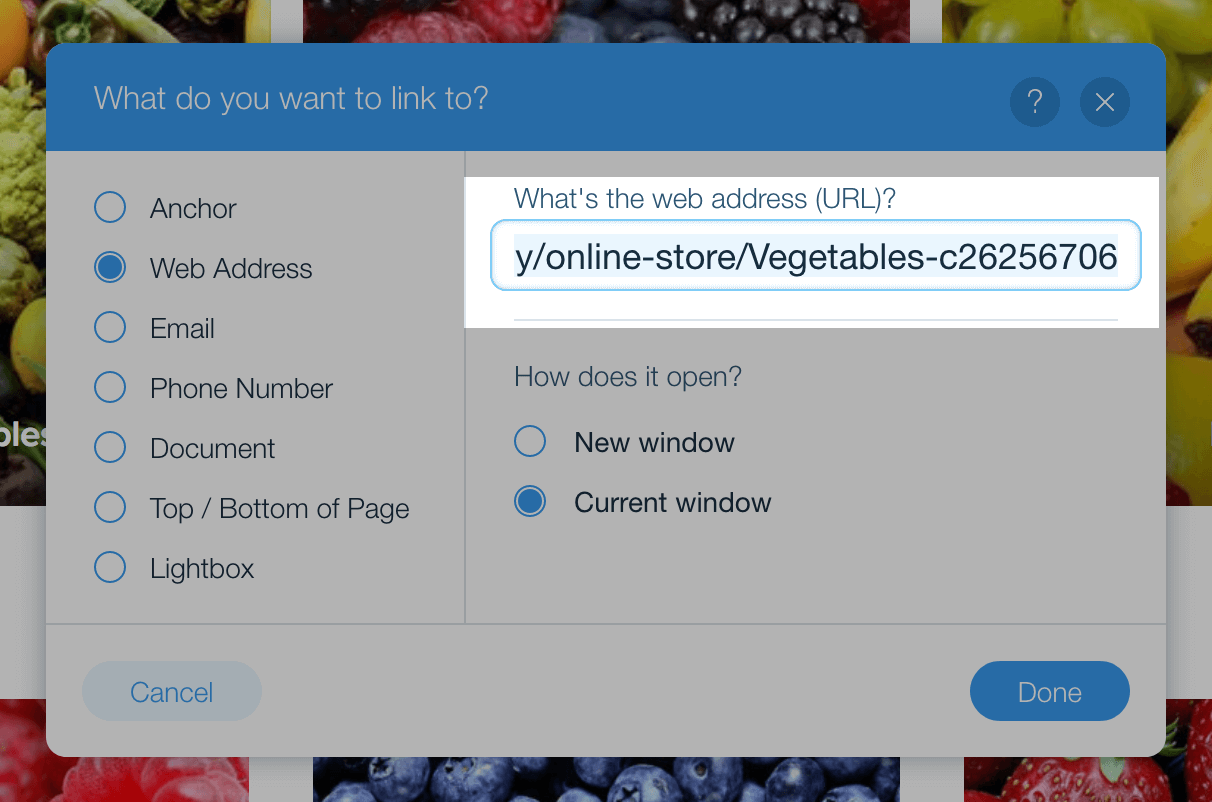 Click Done
Rename the link in the Pages menu: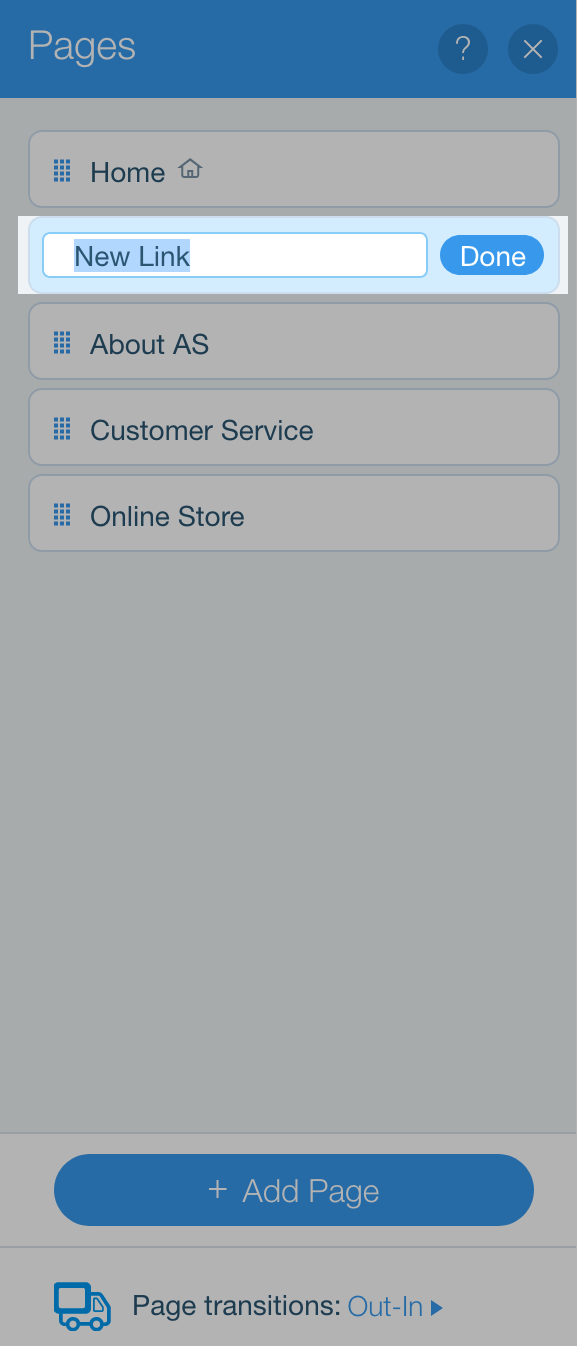 That's it, the category is added to your menu:

Save the changes and publish your site.