Enabling Google Analytics for your Ecwid store
Connect your Ecwid store to the free and powerful Google Analytics service to have access to lots of stats and get insights into how your existing and potential customers find and use your store. You can connect your store to Universal Google Analytics (using a "UA-" ID) or to brand-new Google Analytics 4 (using a "G-" ID that is now created by default).
Google Analytics 4 and Universal Analytics are completely different versions of Google Analytics. Unlike Universal Analytics that is based on sessions and pageviews, Google Analytics 4 is based on events and parameters. They have different sets of reports, and, while Universal Analytics has more built-in reports that can be set up out of the box, Google Analytics 4 allows you more flexibility with custom report templates.
Creating a Google Analytics account
If you already have a Google Analytics account, you can proceed to the next section and connect it to your Ecwid store.
If you don't have a Google Analytics account, follow these steps to create it:
Click Start for Free in the top right corner.
Sign in to your Google Account or create a new Google/Gmail account.
Click Start Measuring.
Fill in your Account name.
Under Account Data Sharing Settings, check the boxes next to the options that you want.
Click Next to create a property.
Enter the property name (you can choose a name that suits you).
Choose a reporting time zone and currency.
(optional) By default, only a Google Analytics 4 property is created. If you want to create a Universal Analytics property (along with or instead of GA4), make sure to:


Click Show advanced options:


Enable the Create a Universal Analytics property toggle
Enter your Website/Instant Site URL:


Choose your option: Create both a Google Analytics 4 and a Universal Analytics property or Create a Universal Analytics property only

Click Next.
Fill out data about your business, if you want.
Click Create.
Agree with the Google Analytics Terms of Service Agreement that opens.
Google Analytics will generate a Measurement ID for you — copy it for later use:


In case you created both a Google Analytics 4 and a Universal Analytics property, you can always access your "UA-" ID on the Admin → Property Settings page of your Universal Analytics property. If you choose to create only a Universal Analytics property, you will see your "UA-" ID generated by the end of account creation.
You can also check with Google instructions on how to get started →
Now you have a Google Analytics property for your site and can copy the ID and add it to your Ecwid admin panel to link both. Read on to learn how.
Connecting your store to Google Analytics
It is really easy to connect your Ecwid store to your Google Analytics account. You can choose to use a Google Analytics 4 (a "G-" ID) property or a Universal Google Analytics (a "UA-" ID) property.
Note that the first results in Google Analytics reports will appear in about 24 hours.
Related articles
Getting reports using Universal Analytics
Understanding Google Analytics reports
Basic reports and sales stats
Analytics and reporting apps from Ecwid app market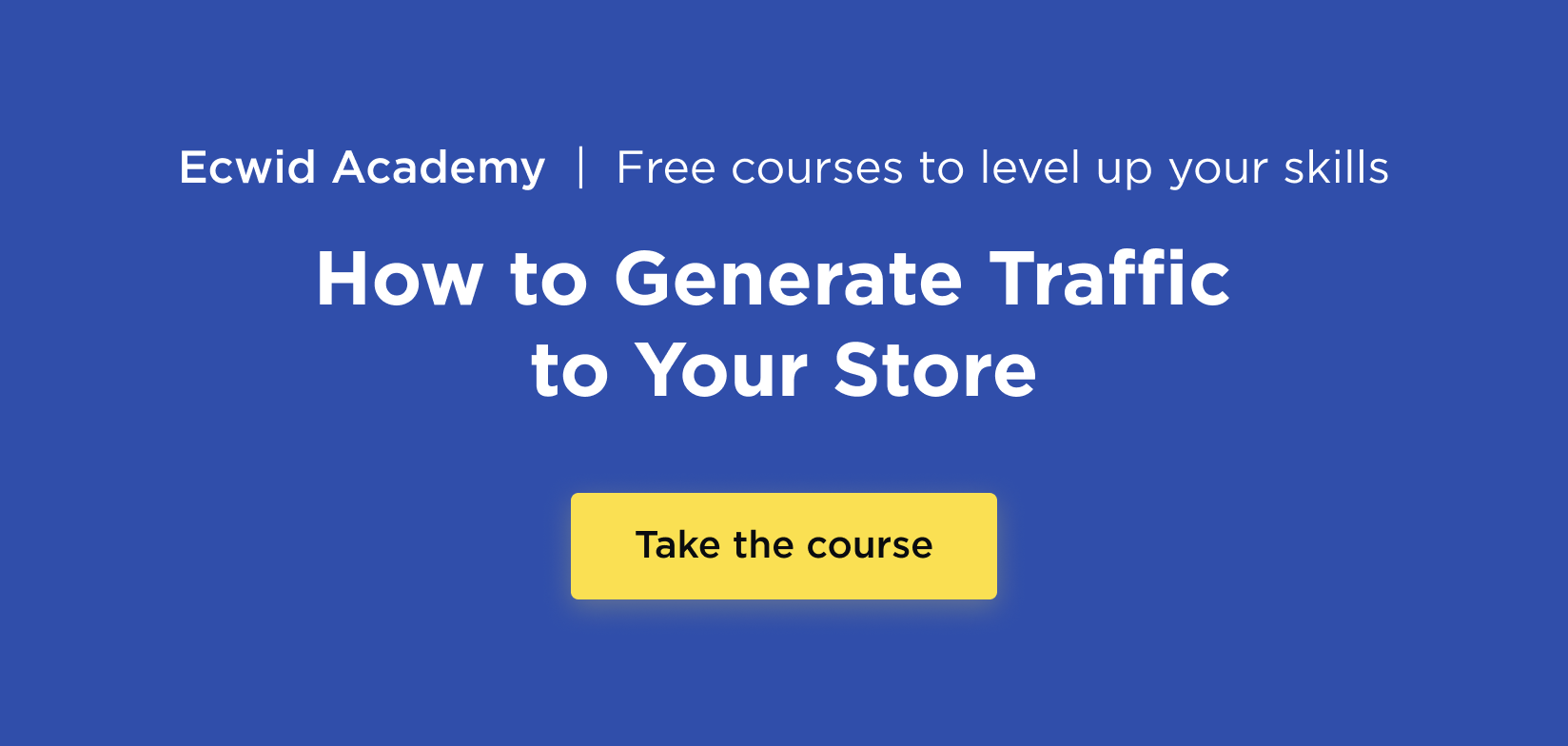 10