Drupal is one of the most popular content management system which allows to easily create and manage web-sites of any purpose for both personal and business web presence. Ecwid is a great tool to add e-commerce functionality to your Drupal web-site because of its unique ability to embed into any web-page and function as its integral part. 

To add Ecwid to your Drupal web-site and start selling online you need to install our plugin that beside built-in features of Ecwid offers Drupal specific enhancements such as:
- Intuitive and user friendly design of module settings pages for seamless setup of the plugin.
- Optimization of product and category pages for search engines (SEO). 
 
Installation
To setup Ecwid module follow the below steps:
1. Download Ecwid module for Drupal here - http://drupal.org/project/ecwid_shopping_cart and start the installation on Drupal → Modules page as shown on the screenshot:
​

2. Proceed to Ecwid Store page by clicking corresponding button at the top. If you haven't signed up for Ecwid yet register a new account (its free), otherwise proceed with "I already have Ecwid account, sign in" option and specify your store ID (check this article if you are not sure how to locate it).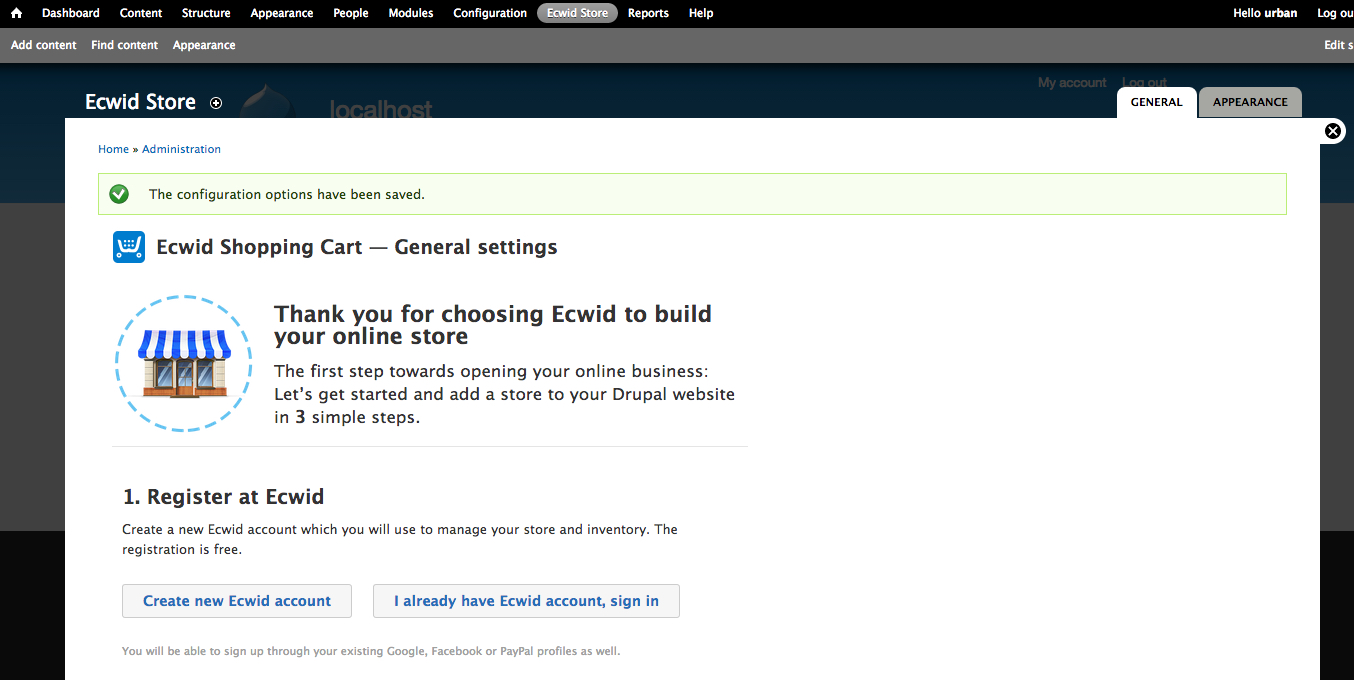 Module configuration
Appearance settings
Ecwid store → Appearance page lets you quickly configure the way your store is shown to your clients with the following options:
The type of product displaying used by default.
Number of products for each displaying type.
Product category shown by default.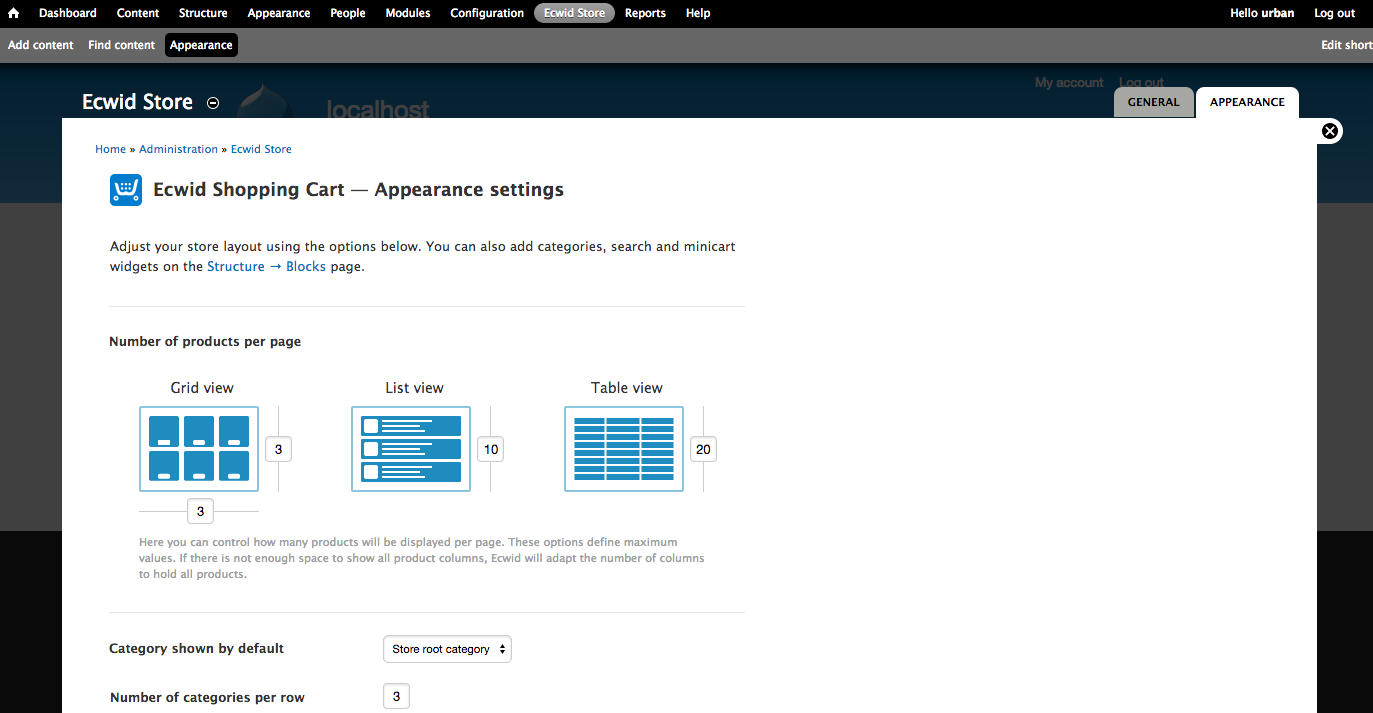 Managing Ecwid widgets

Ecwid offers multiple widgets for displaying of different store elements such as Minicart, Search Box, Horizontal Categories and Vertical categories. Each of these widgets can be configured individually on Structure →Blocks page.

Locate the required Ecwid widget in the list and select the desired block of a page as a location for the widget.

Save the changes after that.
​Video instructions
You can also take a look at this video to see the procedure of setting up Ecwid on Drupal:
​
Back to top