Unbounce is a drag-n-drop builder for landing pages. Ecwid shopping cart is added to an Unbounce page within a couple of clicks. Below is a simple step by step on adding e-commerce to your Unbounce page.
How to add Ecwid store to an Unbounce page
You can add your Ecwid store to an Unbounce page is with the help of Ecwid integration codes (Ecwid widgets). Get these codes for your store on Create your online store step in Ecwid Onboarding Wizard or from this article: Ecwid Widgets.
To add Ecwid store to your Unbounce page first add a section to the page using drag'n'drop: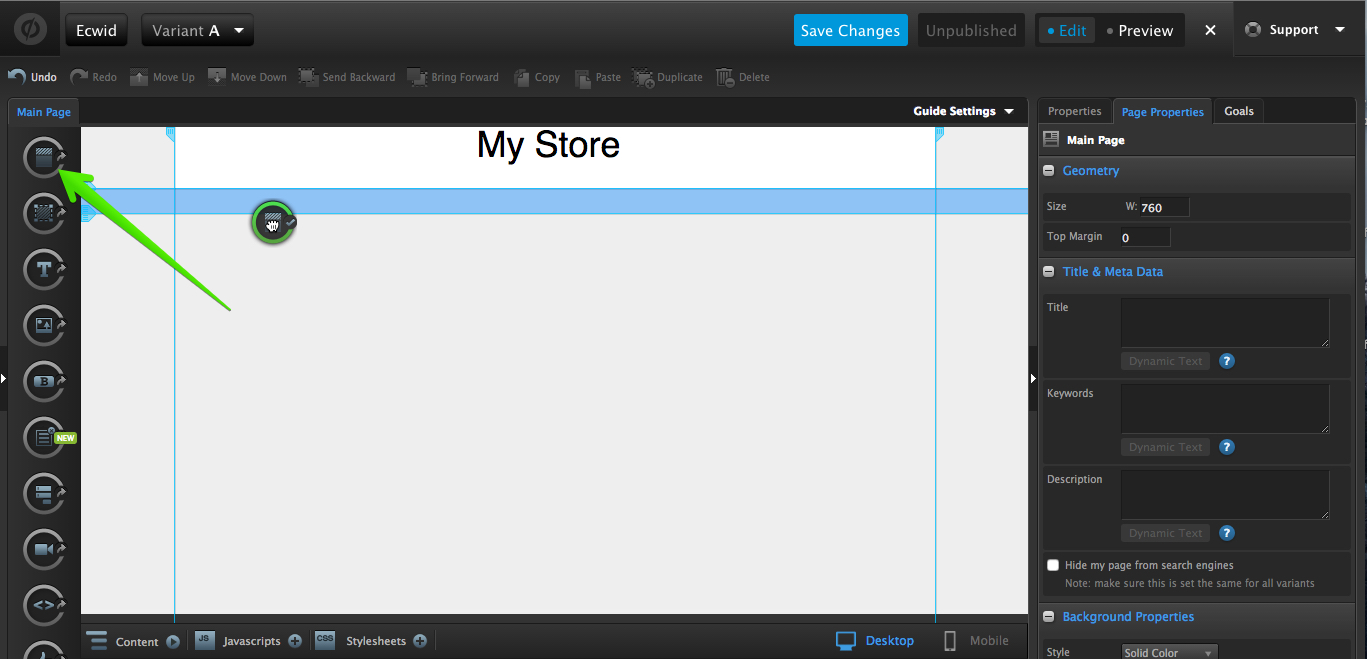 After that you need to add a Custom HTML widget to the section:
Paste Ecwid widget codes to the popup and click Save code: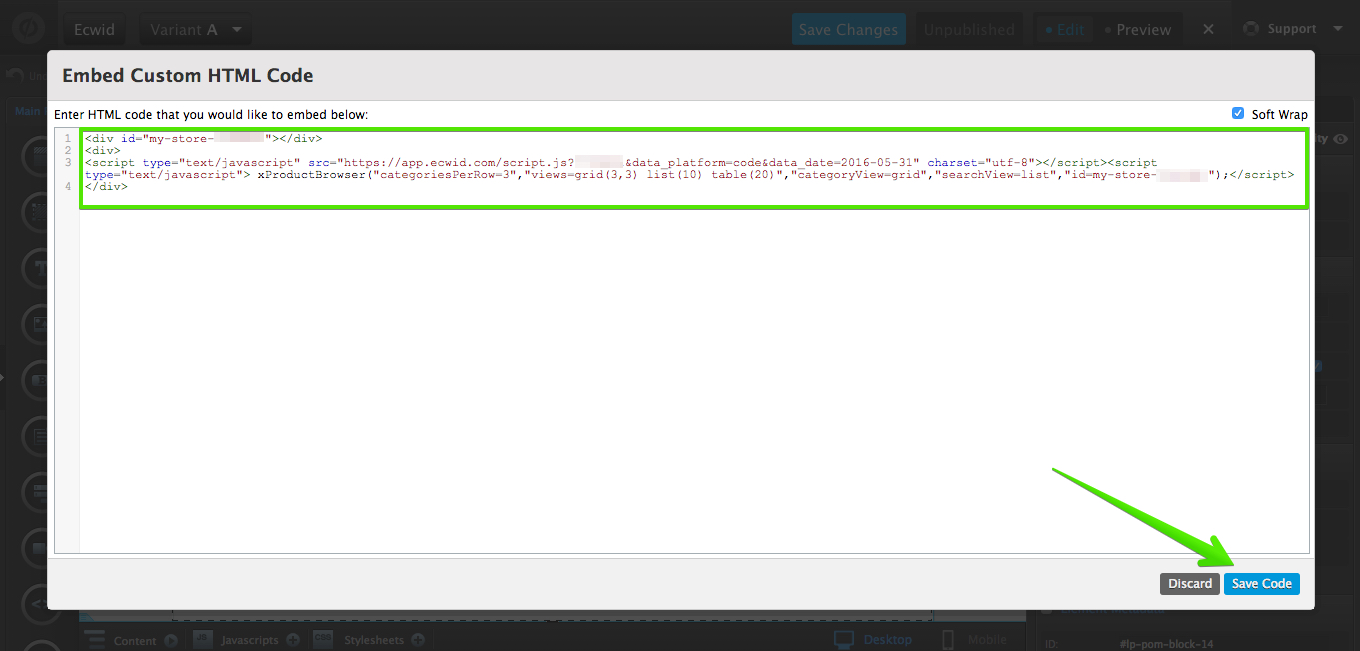 Adjust the size of the HTML placeholder as needed and hit Save: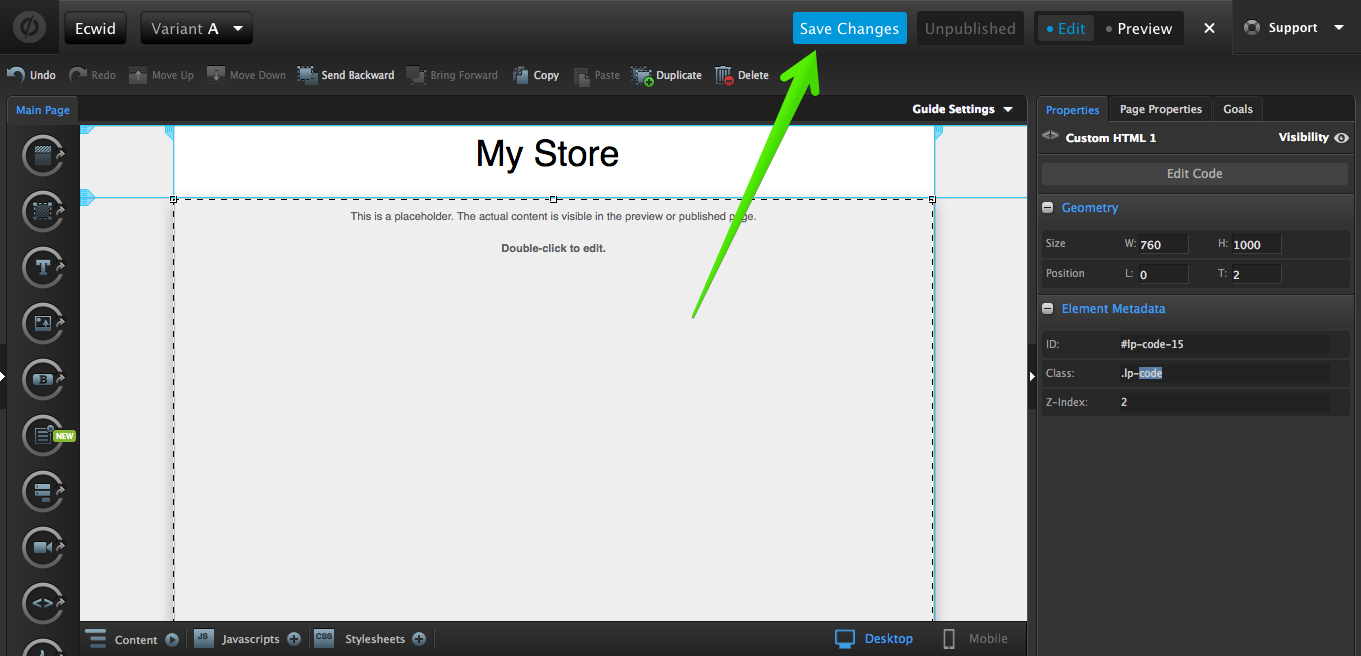 That's it! Your store is added to your Unbounce page.
Back to top