Ecwid will seamlessly integrate with your existing WebStarts site — there's no need to create a store from scratch or deal with mounds of code. Sell your inventory from as many websites as you'd like; your Ecwid-powered WebStarts shopping cart can be managed conveniently from one location.  Below is a simple step by step on adding e-commerce to your WebStarts site site.
How to add Ecwid store to a WebStarts site
You can add your Ecwid store to a WebStarts site with the help of Ecwid integration codes (Ecwid widgets). You can get the codes for your store on Create your online store step in Ecwid Onboarding Wizard or from this article: Ecwid Widgets.
To add HTML widget for Ecwid store to your WebStarts site page click Add in the top left panel:

Scroll down to Embed Code section: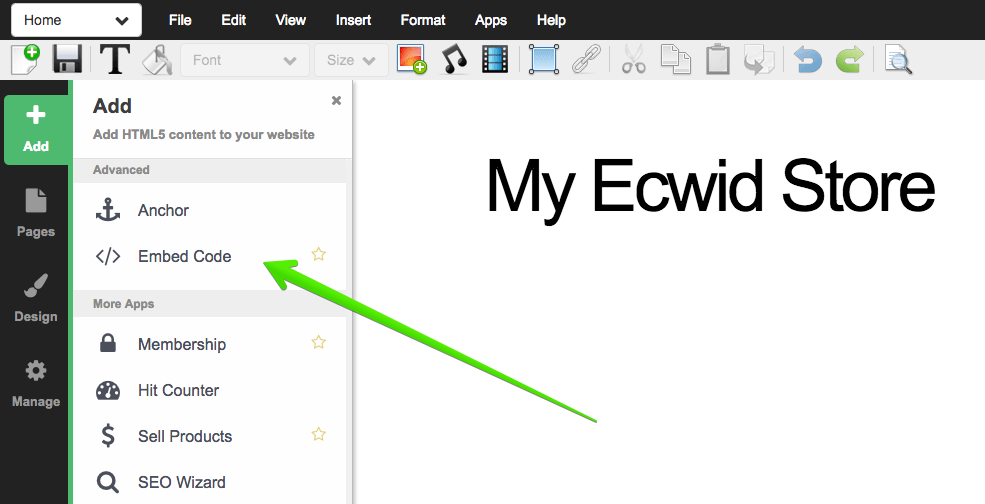 Add Ecwid Product Browser widget to the text field and save: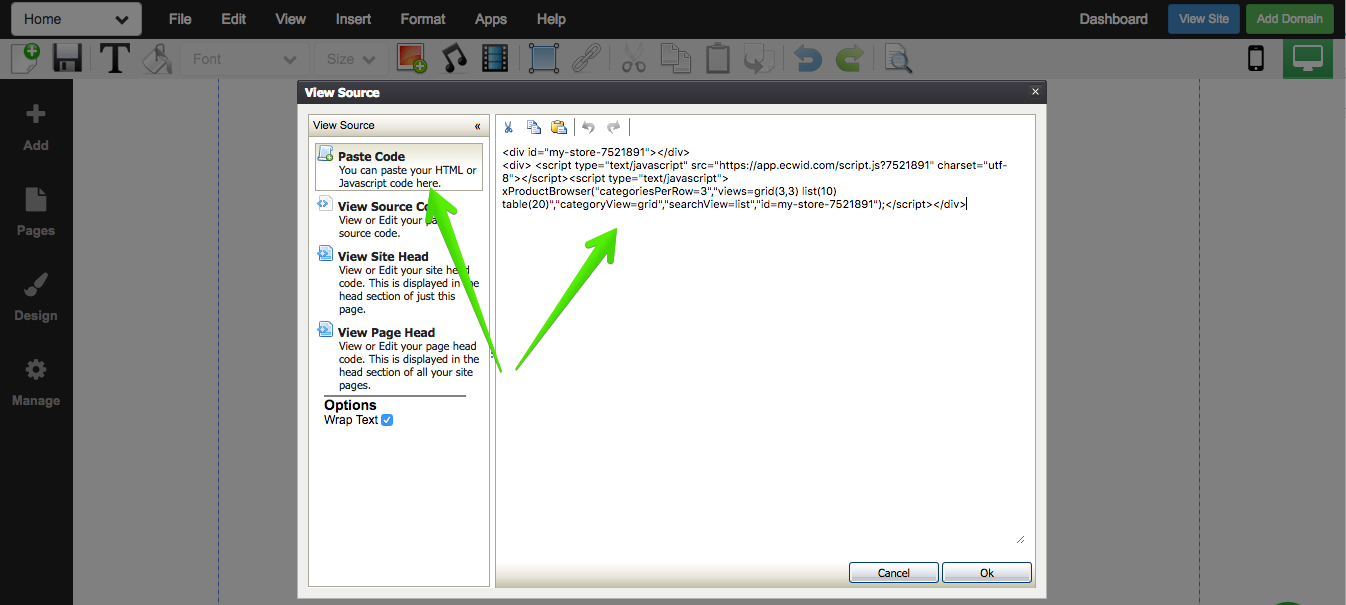 Adjust the position and the size of the widget on the page as needed: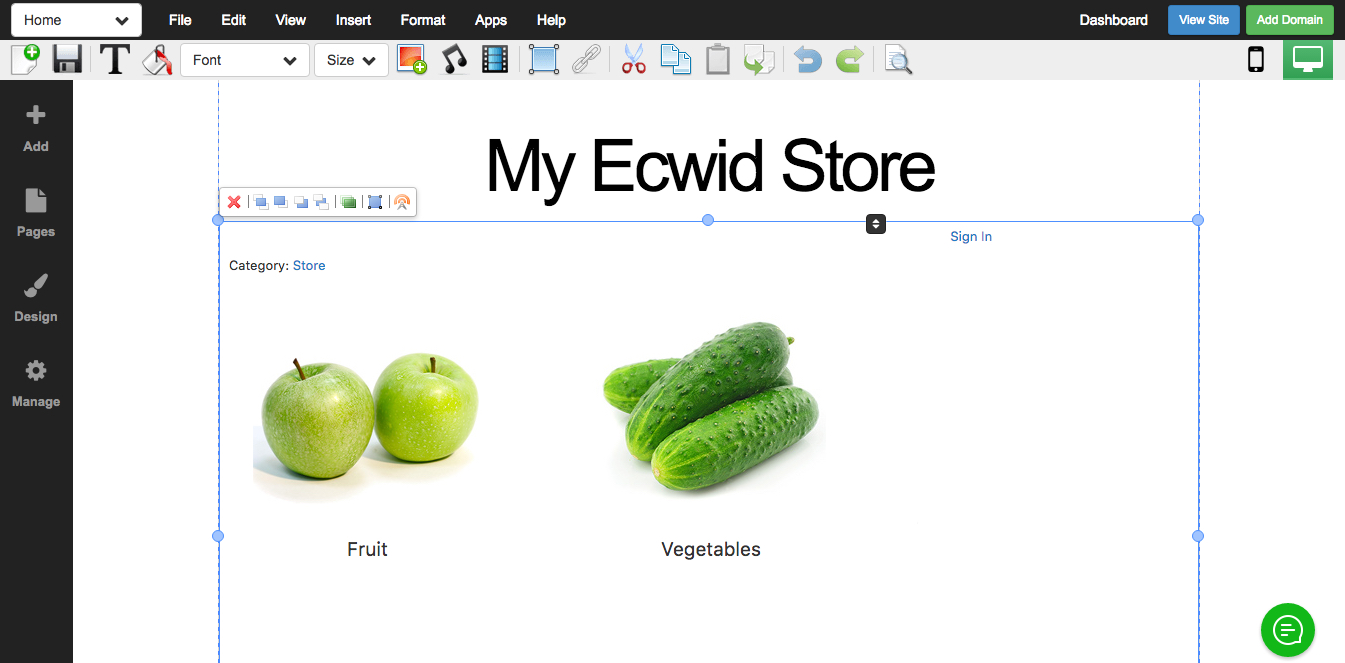 Now all you have to do is publish your site and you will see your Ecwid shopping cart on the page.
Back to top