With Google Shopping Ads you can advertise your products across Google and reach plenty of potential customers who are already searching for your products online at the time they are most likely to start shopping.
Ecwid's integration with Google Shopping Ads powered by Kliken allows you to start your advertising campaign in a few clicks. Define your target audience, select the products you want to promote and set your budget. Ecwid will automatically sync your products, shipping and tax settings with the Google Merchant Center.
In this article:
Enabling Automated Google Shopping Ads
To switch on the automated Google Shopping Ads in your store:
Go to the Automate Google Shopping Ads block.
Click Enable. The campaign editor will load.

Click Get Started in the welcome screen.
Now you can proceed to creating your ad campaign.
Creating Google Shopping Ads campaigns
Before you start building your Google Shopping Ads campaign, make sure you have set up the shipping and tax settings in your Ecwid Control Panel. This is required for the Google Merchant Center.
Learn how to set up
Shipping & Pickup
and
Taxes
in Ecwid.
Build your target audience
At this step you need to target your product ads by location (country, state/province or city), by language and define who is going to see your ads: those who belong to the set location, those who search about it or all of the above.

Select your shopping category and product condition
At this step you need to choose the category for your products, so that your ads are shown together with the relevant search results. Use the search box to find the correct category faster: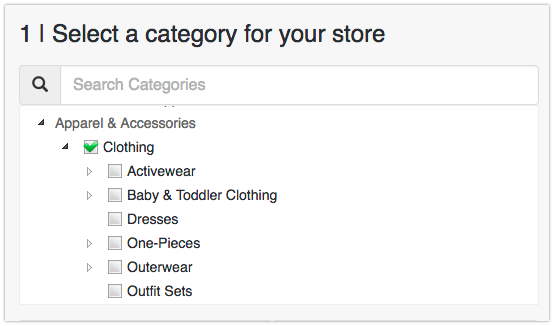 Select the condition of the products you sell – new, refurbished or used:

Choose the products you want to advertise
You can either select all of your products or specific product categories in your catalog: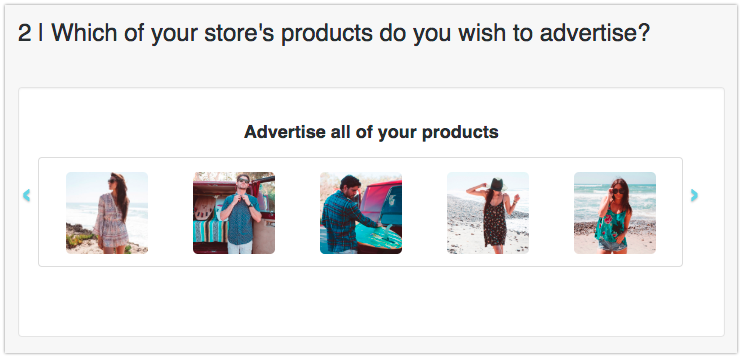 Preview your campaign and set your budget
At this step you will see a diagnostic report of your campaign and a preview of your ads and will be offered several options for setting your advertising budget.
After that your ads will be live!
Managing Google Shopping Ads campaigns
If you want to adjust something in your current ad campaign, e.g. switch the target audience, change the marketing category or pick different products for serving your ads, you can do it under the Manage tab in your Ecwid Control Panel → All Sales Channels → Google Shopping → Manage.

To monitor the performance of your ads switch to the Stats tab. Here you will see the number of views, the cost per click, the total revenue and other vital statistics that help you analyse your campaigns and adjust them timely.
Related articles
Upload products to Google Shopping manually
Advertise on Facebook with Product Catalog
Google AdWords
Back to top