When the Ecwid Shopping Cart is installed to your WordPress backend, it automatically creates a Store page and adds the store to it with the default settings. You can easily change the store layout and display settings, if needed.
In this article:
Store elements and appearance
Open Pages in the side menu.
Clicking the Edit link below the Store page.
Click the Edit store button.
Under Store elements you can select which widgets you want to display on the page: search bar, minicart and categories. The main product browser widget is displayed by default. You can also select the category that you want to show when the store loads on the page: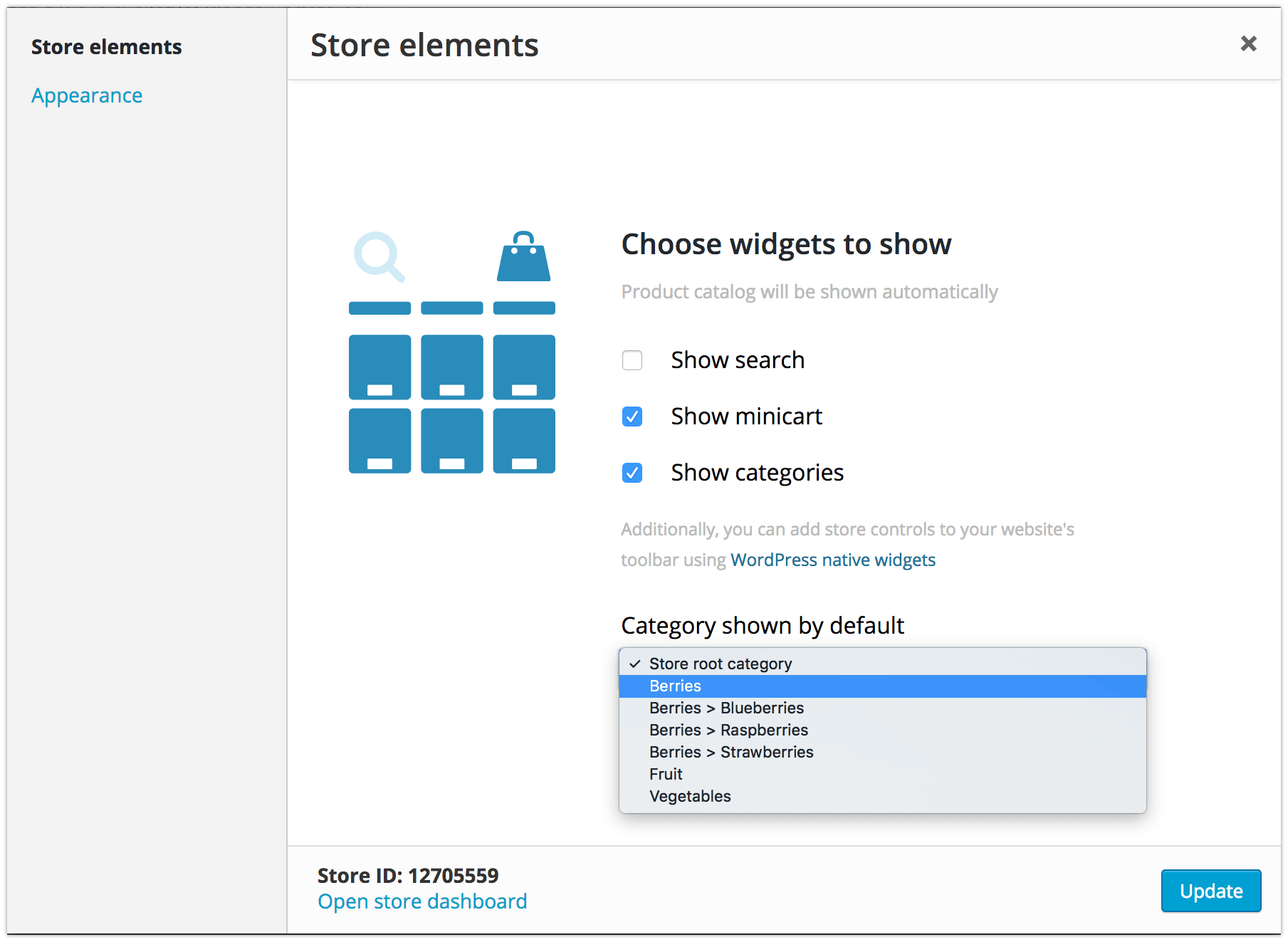 You can change the look of your storefront on the Design tab in your Ecwid Control Panel. In WordPress Dashboard go to Ecwid → Dashboard. Click the brush icon → DESIGN: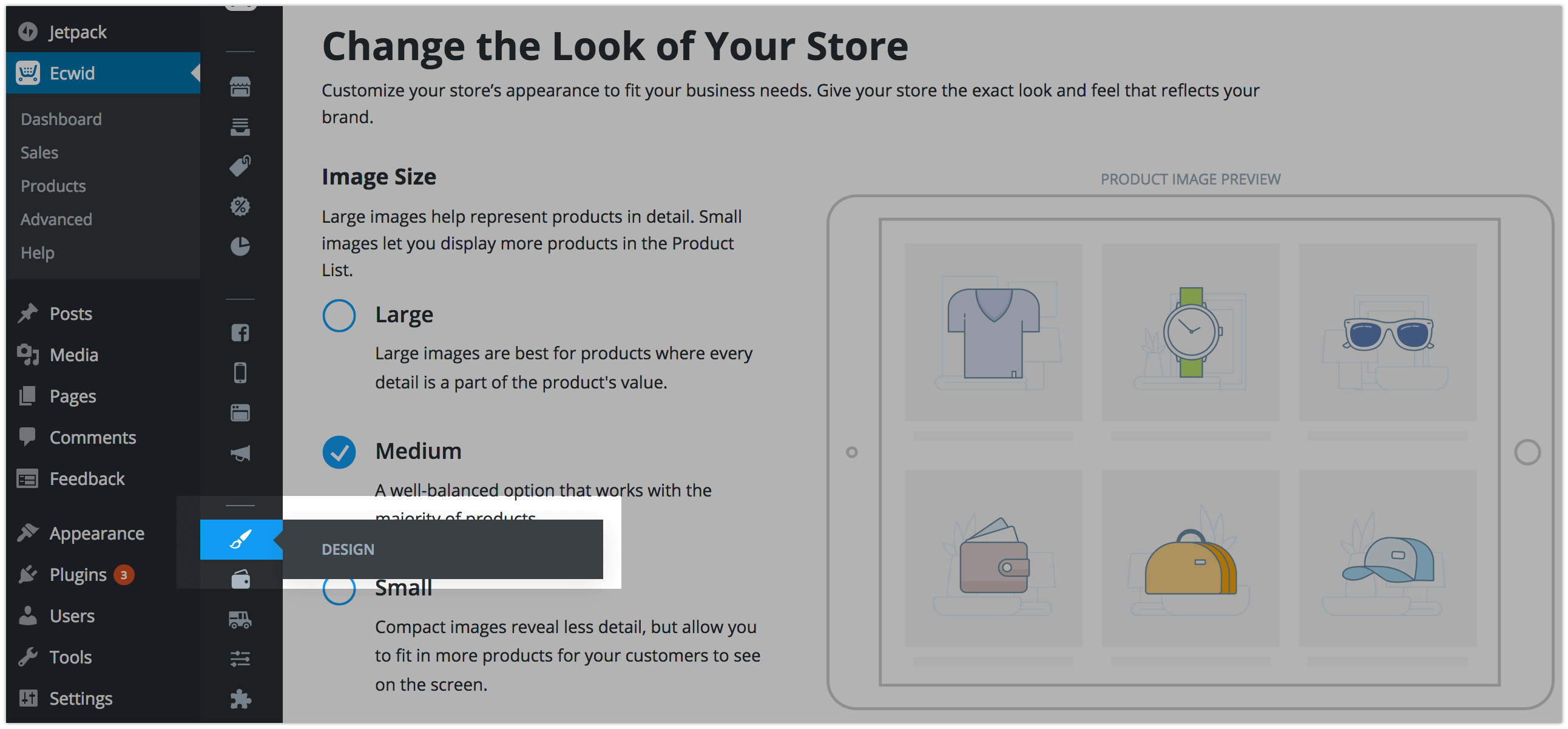 Here you can select the size of your product images and the layout of your product and catalog pages.
Sidebar widgets
The Ecwid Shopping Cart plugin allows you to add the store elements to the sidebar area of your WordPress website to make the store more visible and easy to access.
To manage the sidebar widgets, navigate to Appearance → Widgets in WordPress Dashboard. There you can activate the following widgets:
Shopping cart
Shopping cart (mini)
Shopping cart (floating)
Product search
Store root categories
Store page link
Recently viewed products
Latest added products
Random product
Store menu
With the Ecwid Shopping Cart plugin you can add links to the store elements to the main menu of your WordPress website, so that your customers can easily navigate to the store and category pages, access their store profile and open the shopping bag.
To add the store menu go to Appearance → Menus in your WordPress Dashboard. Click Store to expand the drop-down list. There you can select:
Cart: adds a link to the Shopping bag,
Product Search: adds a link to the page with the search results,
My Account: adds a link to customer profile page,
Store: adds a link to the main store page,
Store with Categories Menu: adds a drop-down with the store root categories.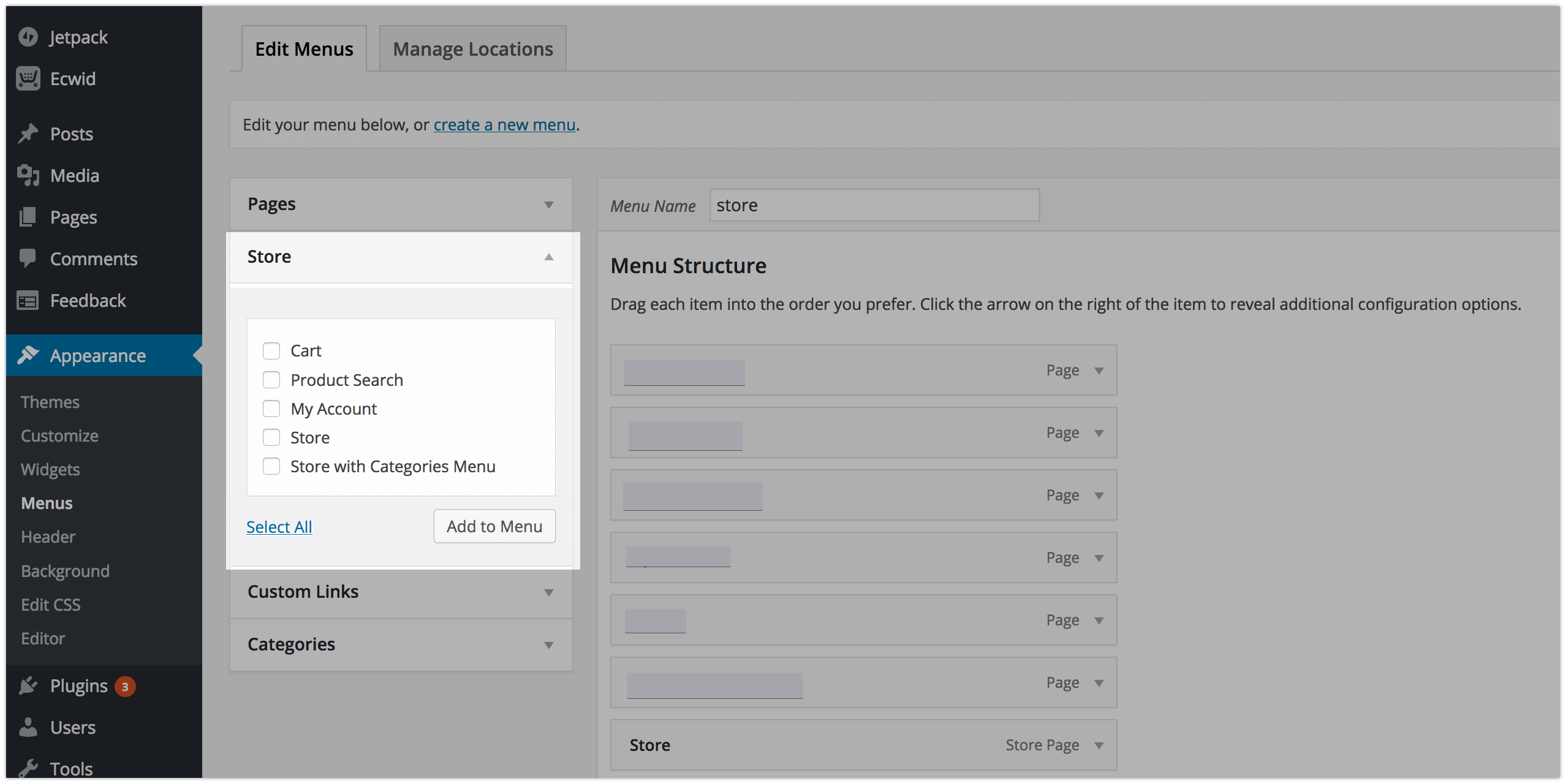 Back to top