Selling on Flexbe with Ecwid
If you want to start selling on your Flexbe website, you can easily add an Ecwid store to a page on a website and let customers check out right there. Your Ecwid storefront will automatically adjust to the website design (colors, fonts, etc.) and will look like a part of the website for customers.
You can start by creating a free Ecwid account if you don't have one yet. Once you sign up, you get the control panel where you can manage the store (add and edit products, set up payment and shipping methods, manage orders, etc.) and a storefront where customers can place orders. Then you can add your entire catalog or just Buy buttons to your Flexbe website.
To add an Ecwid store to Flexbe:
Copy your store code: go to your Ecwid admin → Website.
Scroll down to the "Add your store to one more website" section and click Pick Platform → Other platforms and sitebuilders.
Click Copy Code to Clipboard.
Go to Flexbe editor and add a new block.
In the block settings, select Other → HTML code: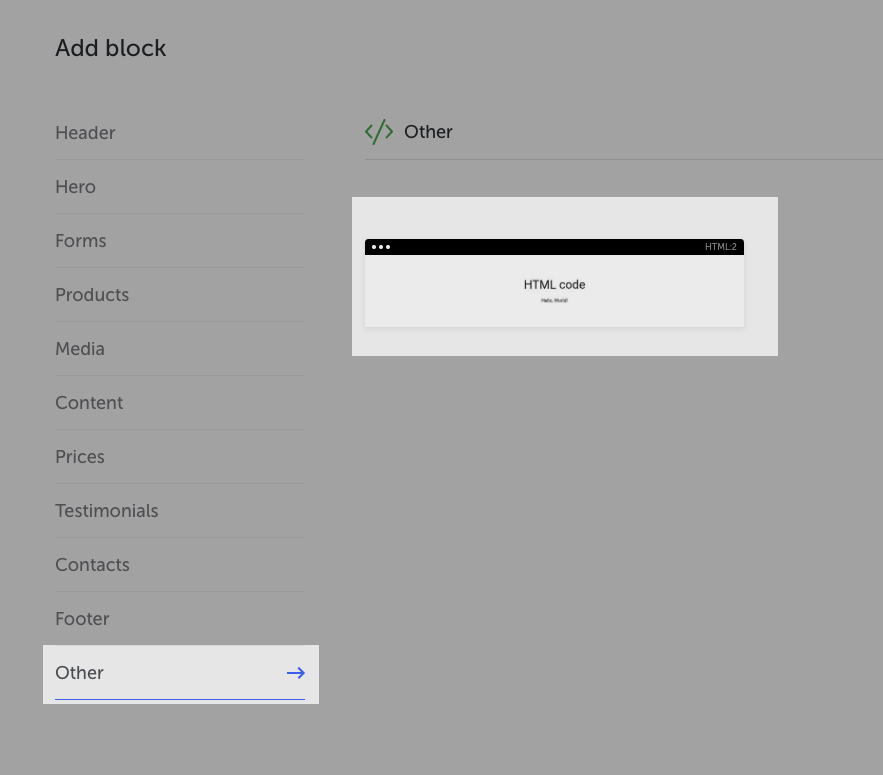 Click on the added block. You will see a pop-up with settings, stay in the HTML tab: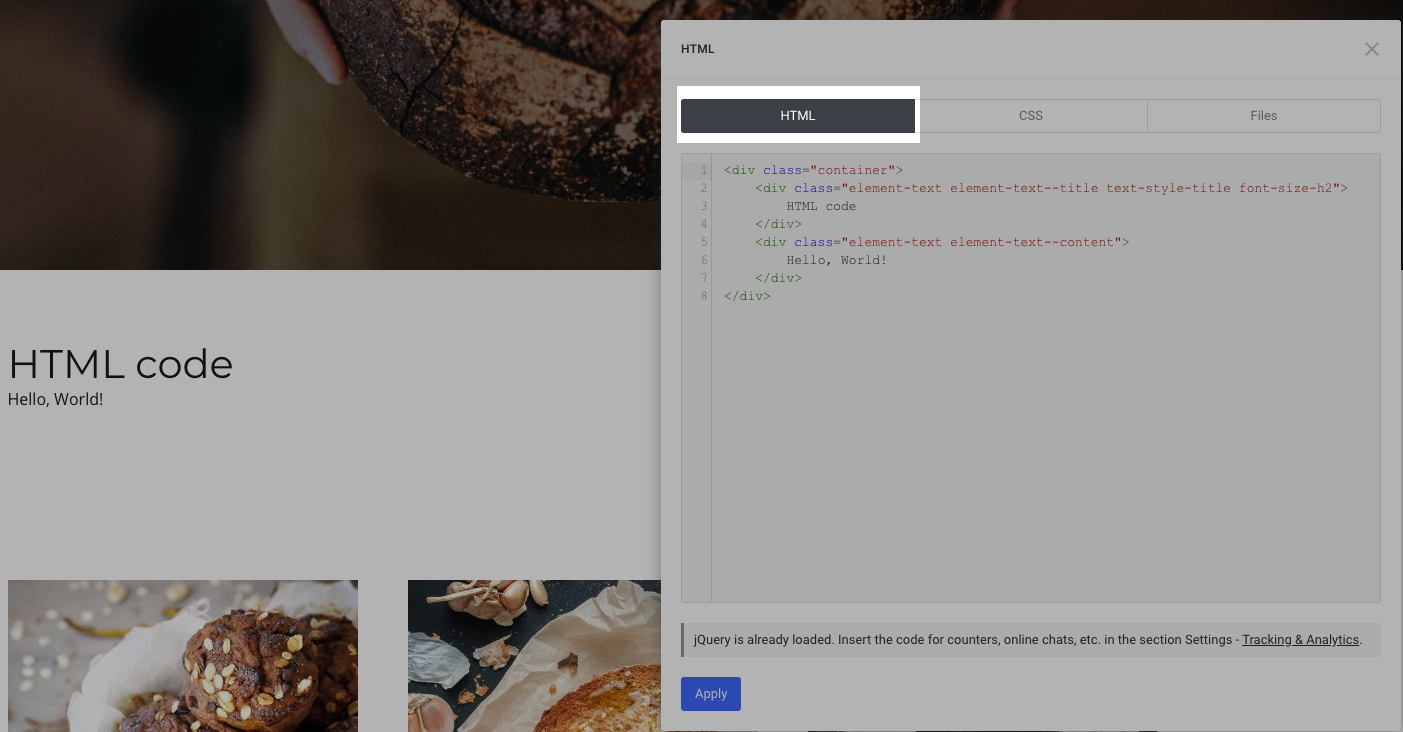 Paste the copied store code to the HTML tab. You can delete the code that you see in this block — it was added as an example. If you want to keep this code, add the store code below, after </div> tag.
Click Apply. You'll see a loading store or an empty block in your editor. That's Ok — after you save the changes, you will see the storefront in the preview.
Click Save.
To see how your Ecwid store looks on the website, click Preview in the right upper corner or just open your website in a new browser tab.
You can add separate products individually to different sections or pages of a website using the
Buy buttons
. The code of the button should be added to the HTML block as well.
10