Selling on SPIP with Ecwid
If you want to add an online store to your SPIP website, you can easily do that with Ecwid. Your Ecwid store can be added to a website page and it will look like a natural part of the website as the store design will adjust to your website. Customers will be able to place orders without leaving the website.
You can add your entire Ecwid store catalog to a website or add individual products with Buy buttons to different website pages. To begin with, create a free Ecwid account if you don't have one yet. You will get the control panel where you can add your products, set up shipping and payment methods, etc. and copy your store integration code that you will need to add to your SPIP website.
To add an Ecwid store to SPIP:
Copy your store code. Go to your Ecwid admin → Website.
Scroll down to the "Add your store to one more website" section and click Pick Platform → Other platforms and sitebuilders.
Click Copy Code to Clipboard: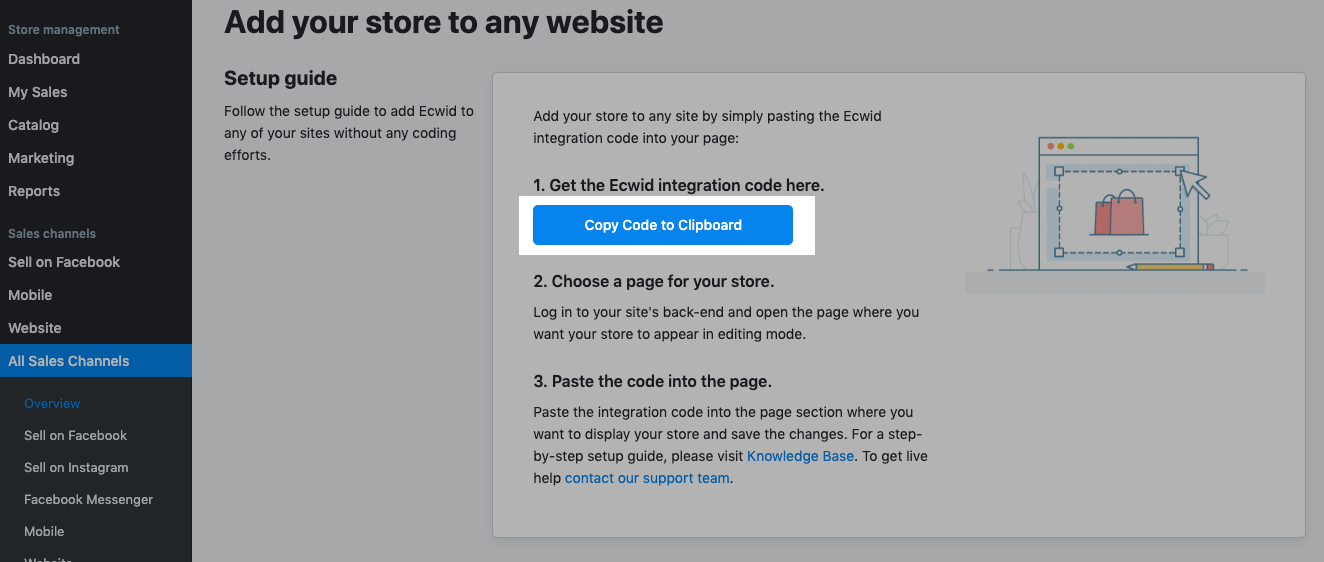 Go to your SPIP editor area and open the article where you want to add the store or create a new one.
In the article text field, paste your copied Ecwid integration code: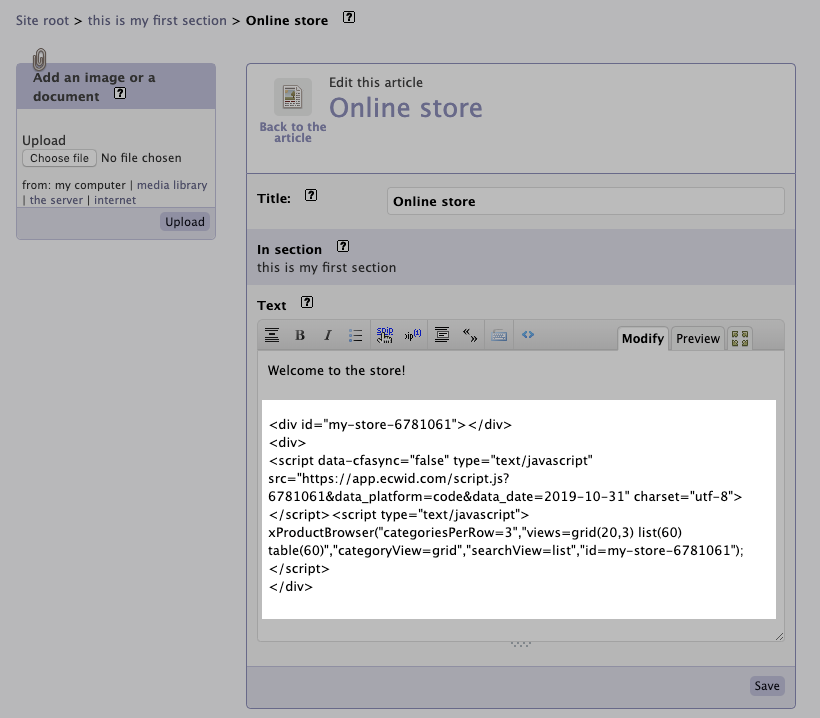 Click Save.
Set the article status to Published online if you are ready to publish the store on the website.
After you save the changes, you will still see the code in the editor area. Don't worry, that's Ok. To view the Ecwid store on your live website, click View the public site in the right upper corner or just open your website in a new browser tab.
You can add separate products individually to different pages of a website using
Buy buttons
. The code of the button should be added to the text the same way as described in this article.
10