You can add your Ecwid store to your Tumblr blog. You do not need any hosting or CMS for that. No extra fees are required.
Login to Tumblr.
Go to the settings for your Tumblr account.
Change the Edit posts using​ option from "rich text editor" to "plain text/HTML":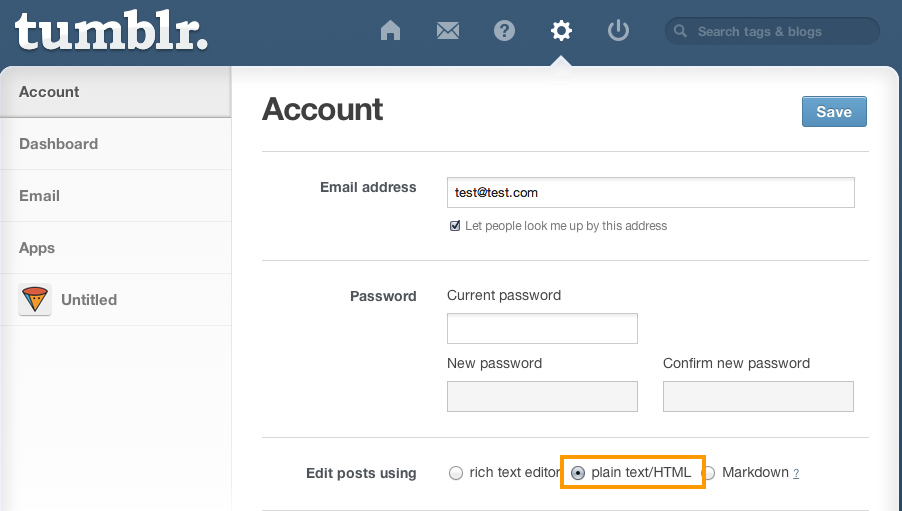 ​
Open Settings by clicking the gear icon at the top of your Dashboard.
On the left side of the page choose the blog where you wish to add your Ecwid store.
Click Customize in the theme section: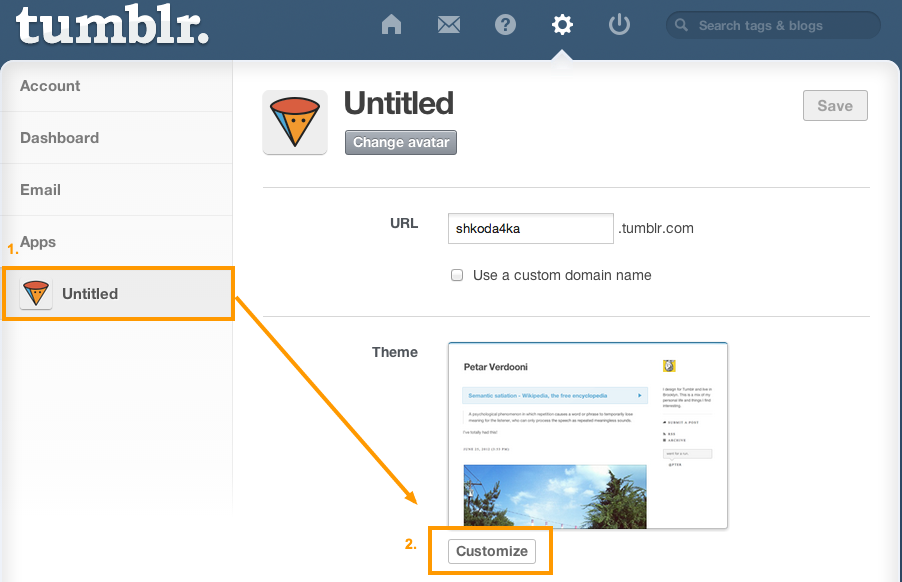 Click Add a page in the Pages section. A pop-up will appear: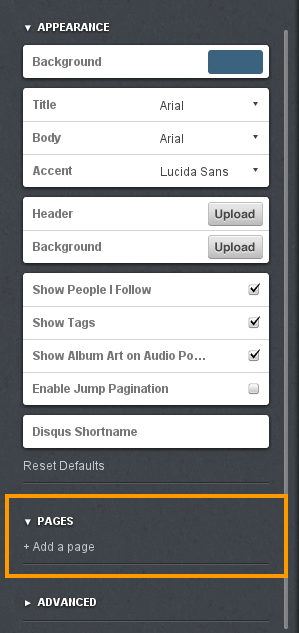 Set Page Type to "Custom Layout".
Enter Page URL, (for example "Store") and Page Title.
Enable the "Show a link to this page" option if your Tumblr theme supports it.
Get your Store ID: How to find your Store ID
Open the code generator for your store.
Generate the code for your store using your Store ID.
Open Tumblr and make sure you are logged in.
Enter your generated code to the Body field. Here is how this will look like on your Tumblr backend: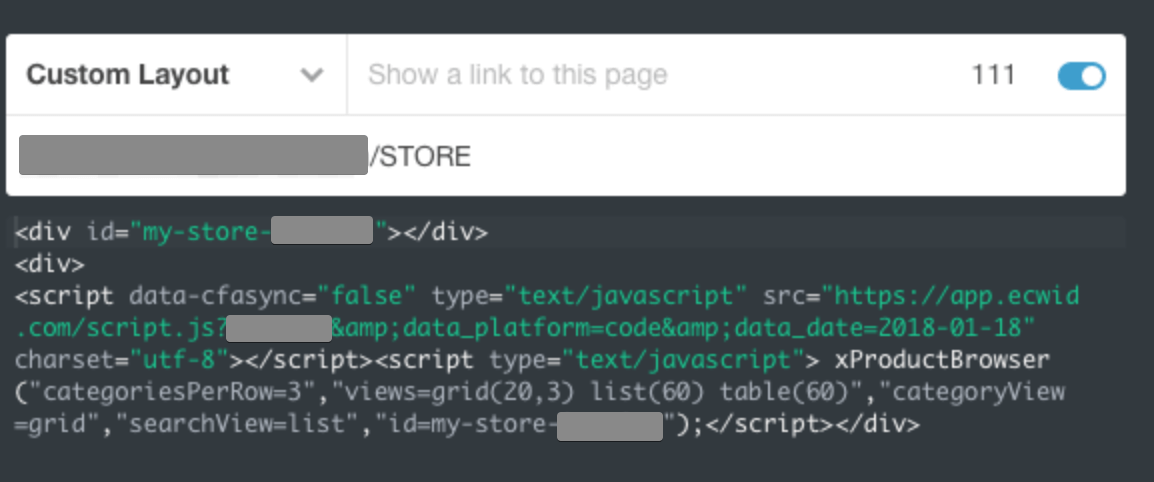 Click the Create page button.
Click Save and Close.
That's it, your store is ready!
Tumblr runs a security script, that monitors if a visitor inputs anything into the password fields on your Tumblr site. If they do, Tumblr shows a warning popup that these passwords are not collected by Tumblr and that the site may be a scam if it collects passwords.
This conflicts with the customer signin in the Ecwid store. When signing in and entering the password, your customers will see that warning. Unfortunately, there is no reliable way to get rid of that limitation of Tubmlr, so we recommend to avoid using password fields in your Ecwid store.
In order to avoid any situations where your customers have to enter a password and can get confused by Tumblr's security warning, do the following:
Disable the Require customers to create accounts on checkout option.
Remove all the elements that actually allow your customers to sign up or sign in to their accounts in your Ecwid store: How to remove the "Sign In" link.
Back to top