eWAY Rapid is an online payment processing company working in Australia and New Zealand.
Setting up
To enable and use eWAY Rapid as a payment option, follow the steps below.
Create a new eWAY Rapid merchant account on eWay site.
Log in to the MYeWAY Dashboard.
Navigate to My Account → API Key.
Copy your API Key and API Password.
Scroll to Other ways to get paid.
Click Choose Payment Processor.
Find eWay Rapid: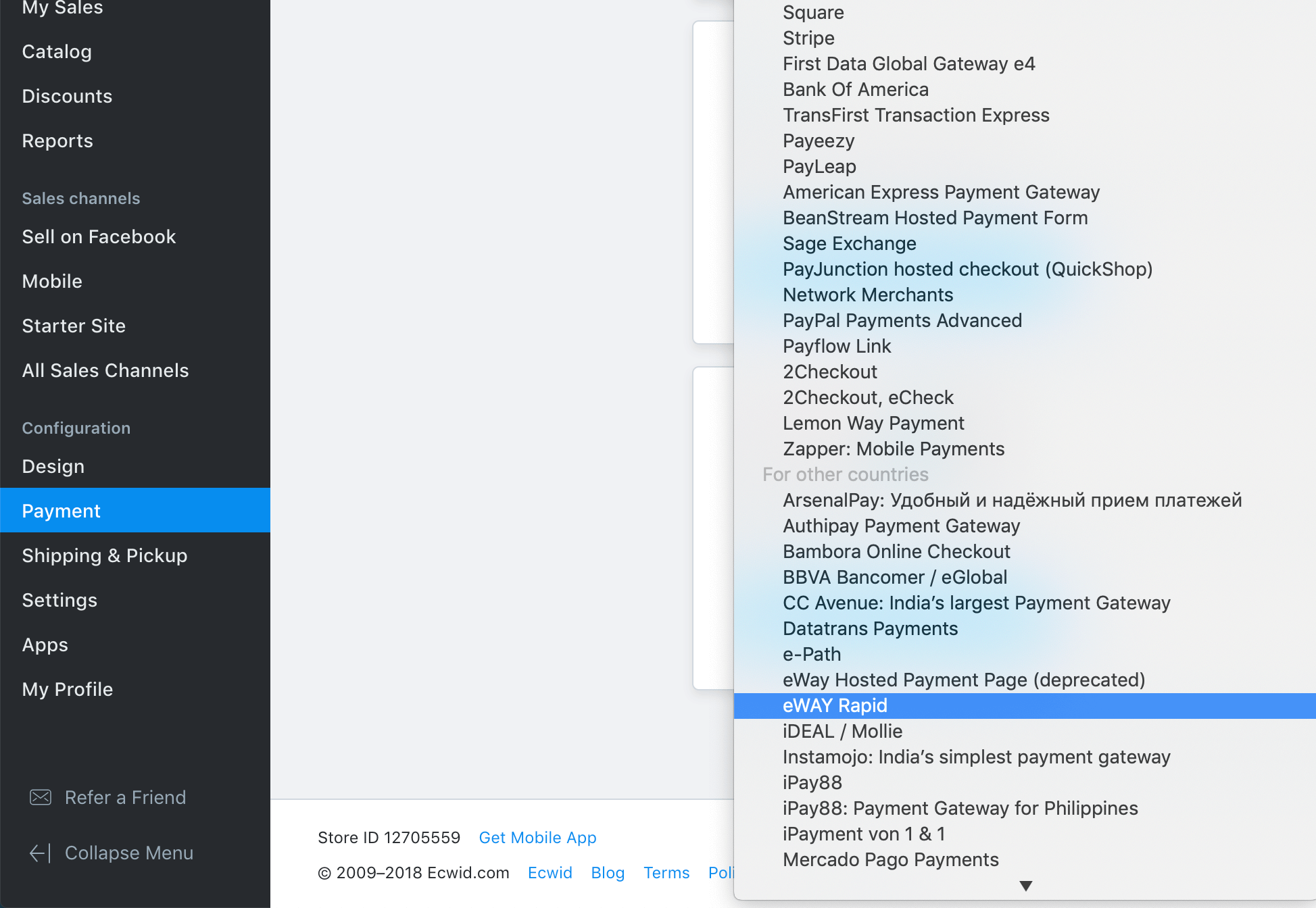 Paste your eWay Rapid API key and API Password.
Click Save.
eWAY Rapid and your currency
Please make sure that your Store currency is the same as the currency in the eWAY merchant account. Otherwise, your customers may get errors when trying to pay via eWAY Rapid.
How can I make a test payment?
To test how eWAY works, you can place a test order in your own store as a customer. Use one of the test credit card numbers listed here: Test Credit Card Numbers
Back to top