Welcome to Ecwid — we're excited to help you start selling online. In this chapter, we'll introduce Ecwid's key features, explain the difference between our pricing plans, and show you where you can find help as you build your online store.
In this article:
What is Ecwid?
Ecwid helps you build an online store without programmers and designers. The software makes it easy for you to manage and effortless for your customers to shop. And yes, you really can add Ecwid to your website and start selling online in less than five minutes (the world record is 52 seconds).
Because of Ecwid's integration, you can sell across multiple platforms at the same time with one central dashboard. Any sale on a website, marketplace, social media, through the mobile app, with Buy Now Buttons, using POS, or the Android and iOS apps will all be accounted for and tracked using Ecwid's software. Ecwid syncs and manages all storefronts with your Control Panel.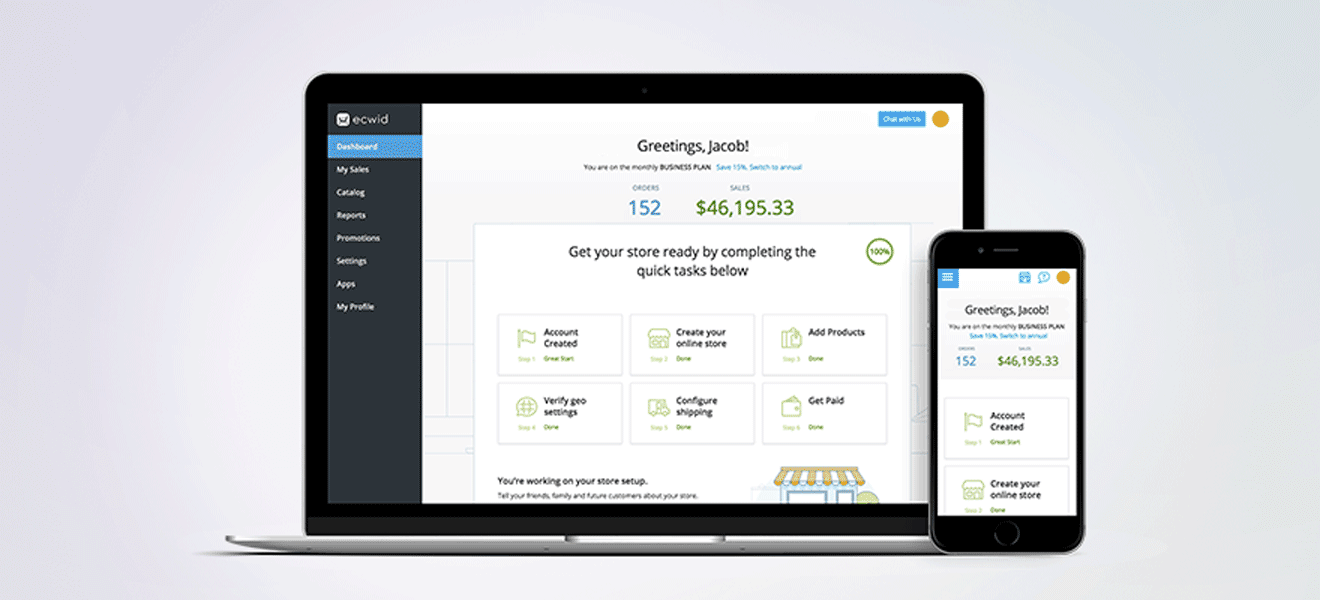 When you sign up for a free Ecwid account, we provide everything you need to start selling online in minutes. And you'll be in good company with 1.5 million merchants in 175 countries.
Key features
Ecwid offers many great features to help manage your online store. Subscribing to a premium plan allows access to more features that can help grow your business.
FREE PLAN
Access to Ecwid's Starter Site
Responsive design
Free SSL certificate
Unlimited bandwidth
VENTURE PLAN
BUSINESS PLAN
UNLIMITED PLAN
Where to start
Sure, setting up your Ecwid store is pretty easy — but laying the groundwork takes preparation and planning. This checklist will help ensure you're ready to create an online store with Ecwid.
Before you start:
Make sure you have enough inventory in stock
Take high-quality product images
Write detailed product descriptions
Determine how you will ship your products
Create social media accounts for your brand
Create an account with Ecwid or log in to get started.
Complete Setup wizard in your Control Panel. This will walk you through adding a product, integrating Ecwid with your website, providing shipping options and enabling payment gateways.
We recommend adding
Square
for credit card processing and
PayPal
as an extra option for your customers.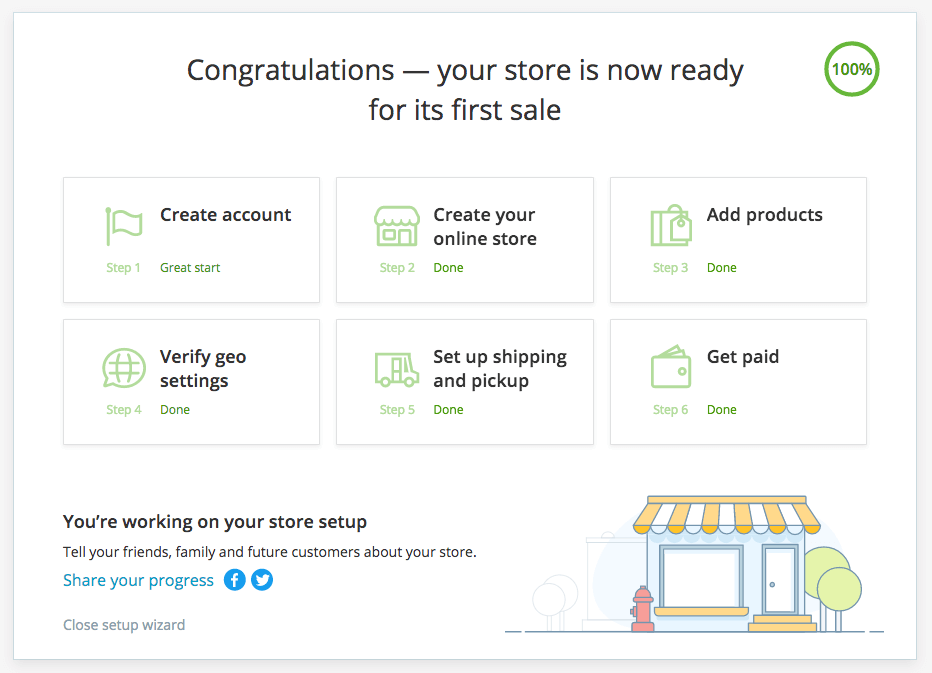 Now, add more products. Once you made it through the setup wizard, you can build out your product catalog. Go to Ecwid Control Panel → Catalog → Products and add product names, prices, pictures, and descriptions. Next, fill out other tabs like SEO and related products tag where applicable. necessary: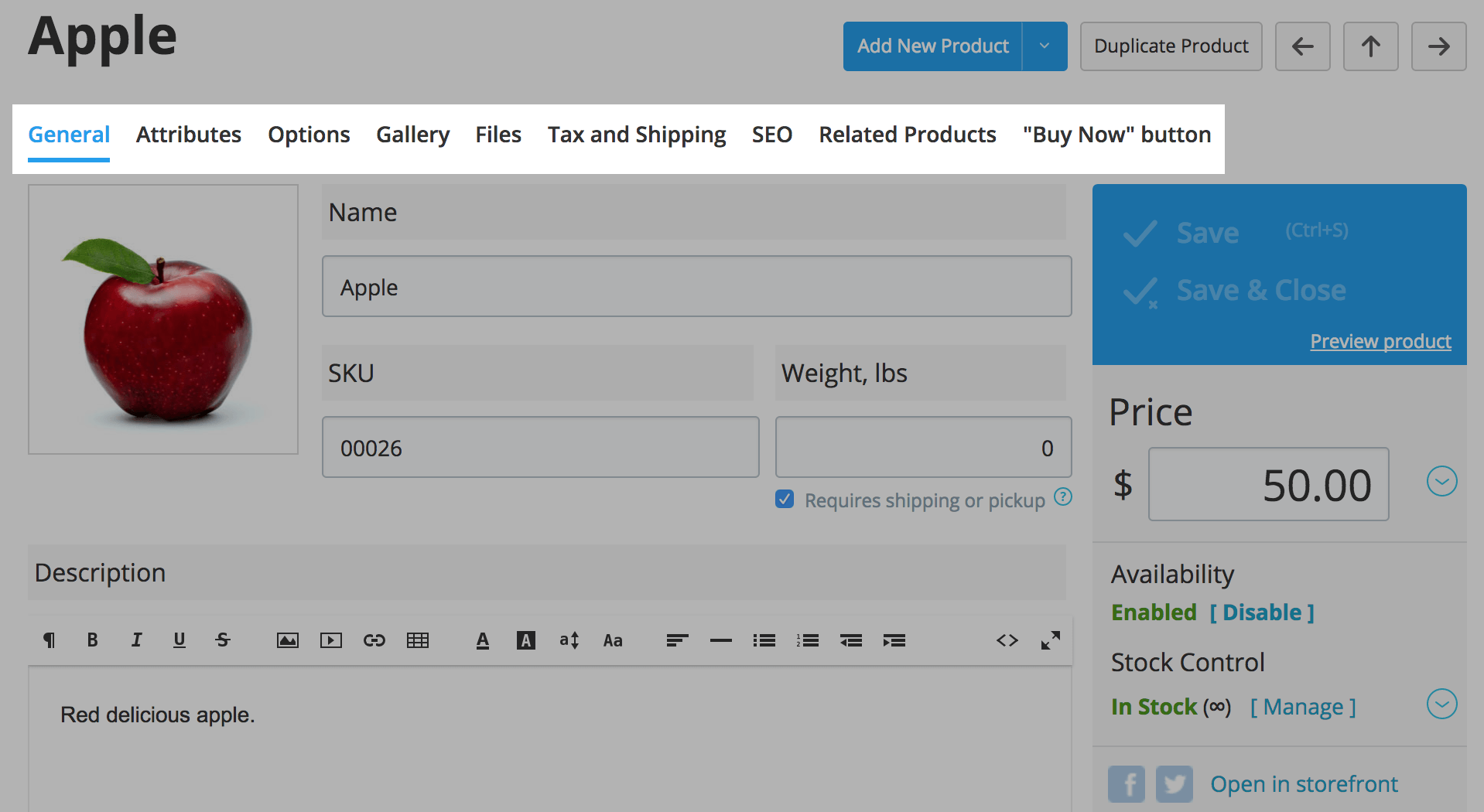 Choose a space for your online store:
Use Ecwid's simple and mobile friendly Starter Site.
Add Ecwid's widget to an existing site or blog.
Add Ecwid to multiple places: your website, Facebook page, Amazon, and eBay are all great places to give your products exposure.
Configure your store: Adjust the storefront language, checkout settings, email receipts, taxes, and analytics all within the Settings tab.
Personalize your store design to match your website's style: choose from fully automated settings to custom-created themes in Control Panel → Settings → Design.
Explore Ecwid's App Market to find tools to enhance your store's functionality, add new features, or connect backend systems. The apps can be viewed in Control Panel → Apps → App Market. A few of our favorites:
And if you don't find what you're looking for, you can connect over 500 popular apps and services to your online store with Zapier.
Where to go for help
In addition to self-help articles in the Help Center, you can find tips and other useful posts in Ecwid blog. If you can't figure out how to do something on your own, ask support, or connect with Ecwid Experts to hire a professional to help launch, design, or market your store.
Videos about starting your Ecwid store
Quick start guide:
Webinar about setting up your Ecwid store:
Back to top