Migrating to Ecwid from Etsy
If you have an Etsy store and want to open another one, powered by Ecwid, it might take much time if you do it manually. There is a way to do automatically and save a lot of time.
Go to Your Etsy → Options → Shop Settings → Download Data.
Export all Etsy products to a CSV file.
Go to the Converter page.
Upload the CSV file, exported from Etsy.
Click Convert it to Ecwid format.
Click Import Products. 
Set the import settings as shown in the screenshot below: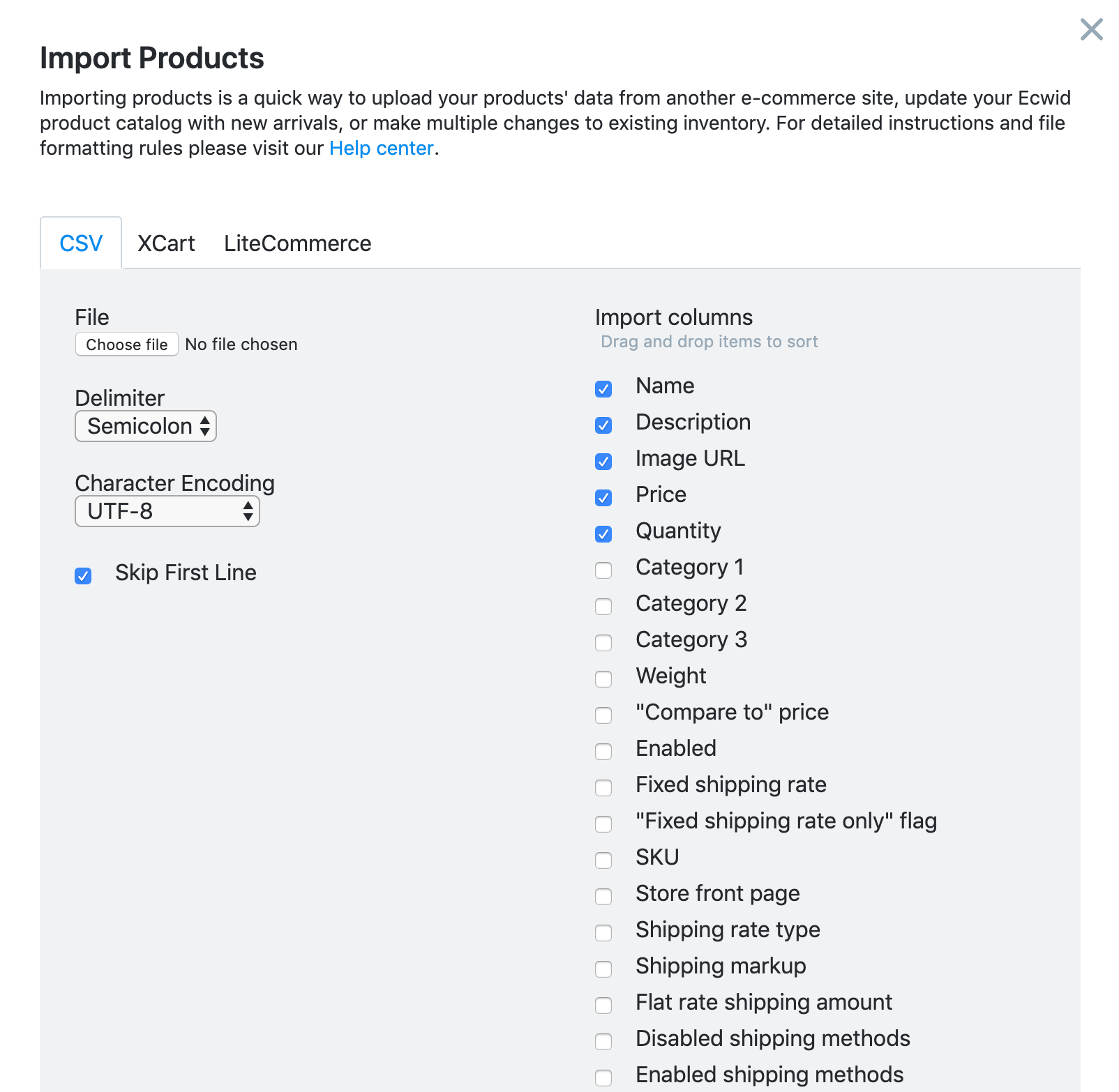 Click Import.
Voila! All your products from Etsy are now added to your Ecwid store.
10