Instapage is a landing page platform for marketing teams and agencies that enables ad personalization at scale. Ecwid shopping cart is added to an Instapage landing page in a few easy steps. Below is the instruction on adding e-commerce to your Instapage landing pages.
How to add Ecwid store to a Instapage
You can add your Ecwid store to Instapage with the help of Ecwid integration codes (Ecwid widgets). You can get the codes for your store on Create your online store step in Ecwid Onboarding Wizard or from this article: Ecwid Widgets.
To add HTML widget for Ecwid store to your Instapage click Add New button at the top menu:

and in the menu choose </>:

Place the HTML block in the needed area of the page and click Edit: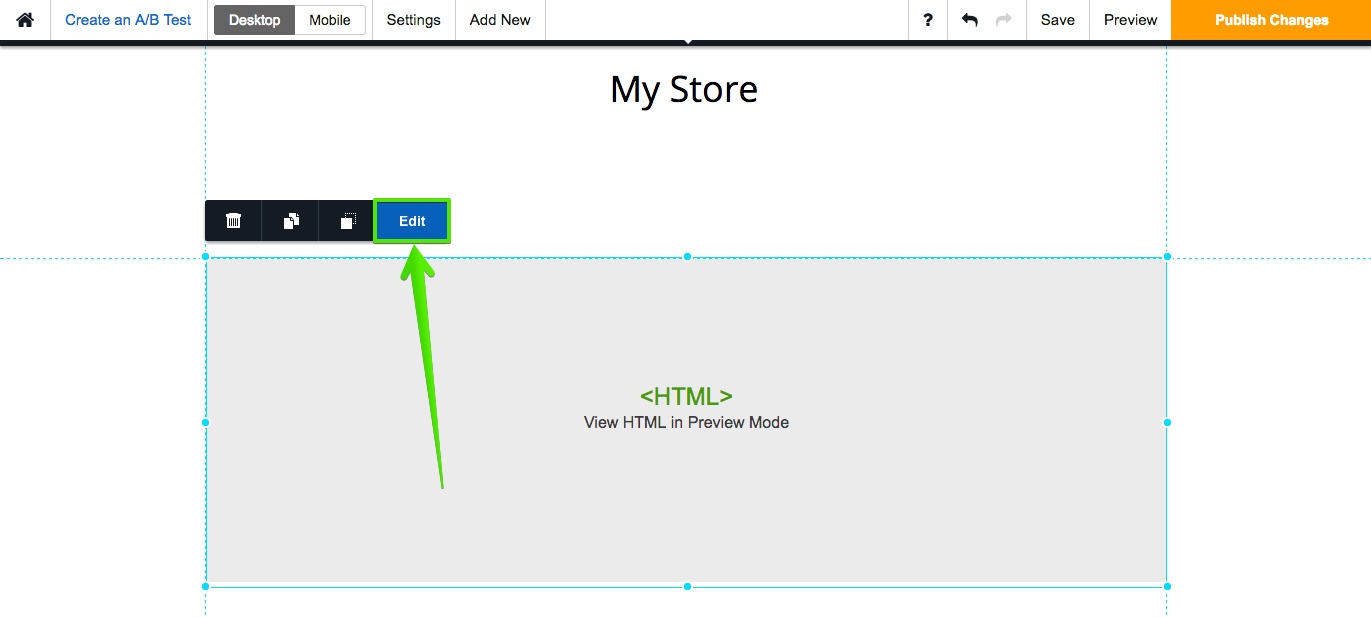 Add Ecwid Product browser widget and/or any other Ecwid widgets to the text field, click Done and then Save and Publish Changes: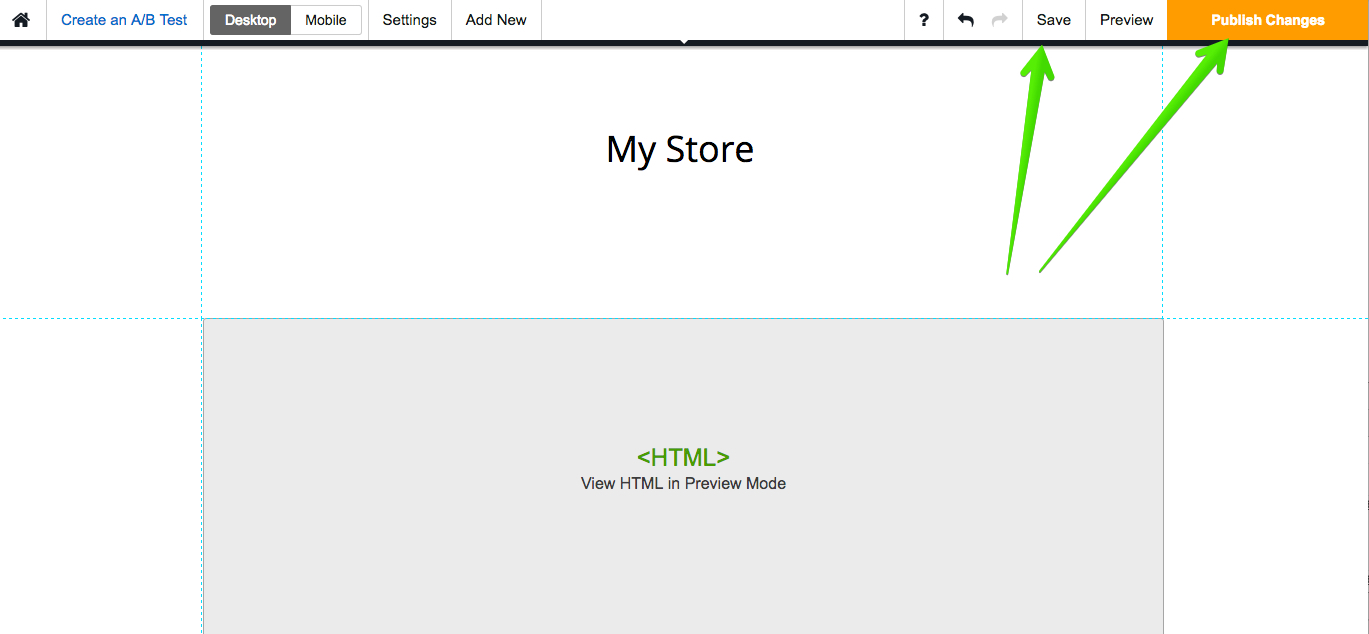 The store will appear on the page after you publish it.