Google Search Console is a special service Google provides that allows webmasters to check indexing status and optimize visibility of their site.
In this article:
Installation
To connect Google Search console to your Starter site, you must first verify your ownership of the site:
Go to Google Search Console.
Under Other verification methods select HTML tag: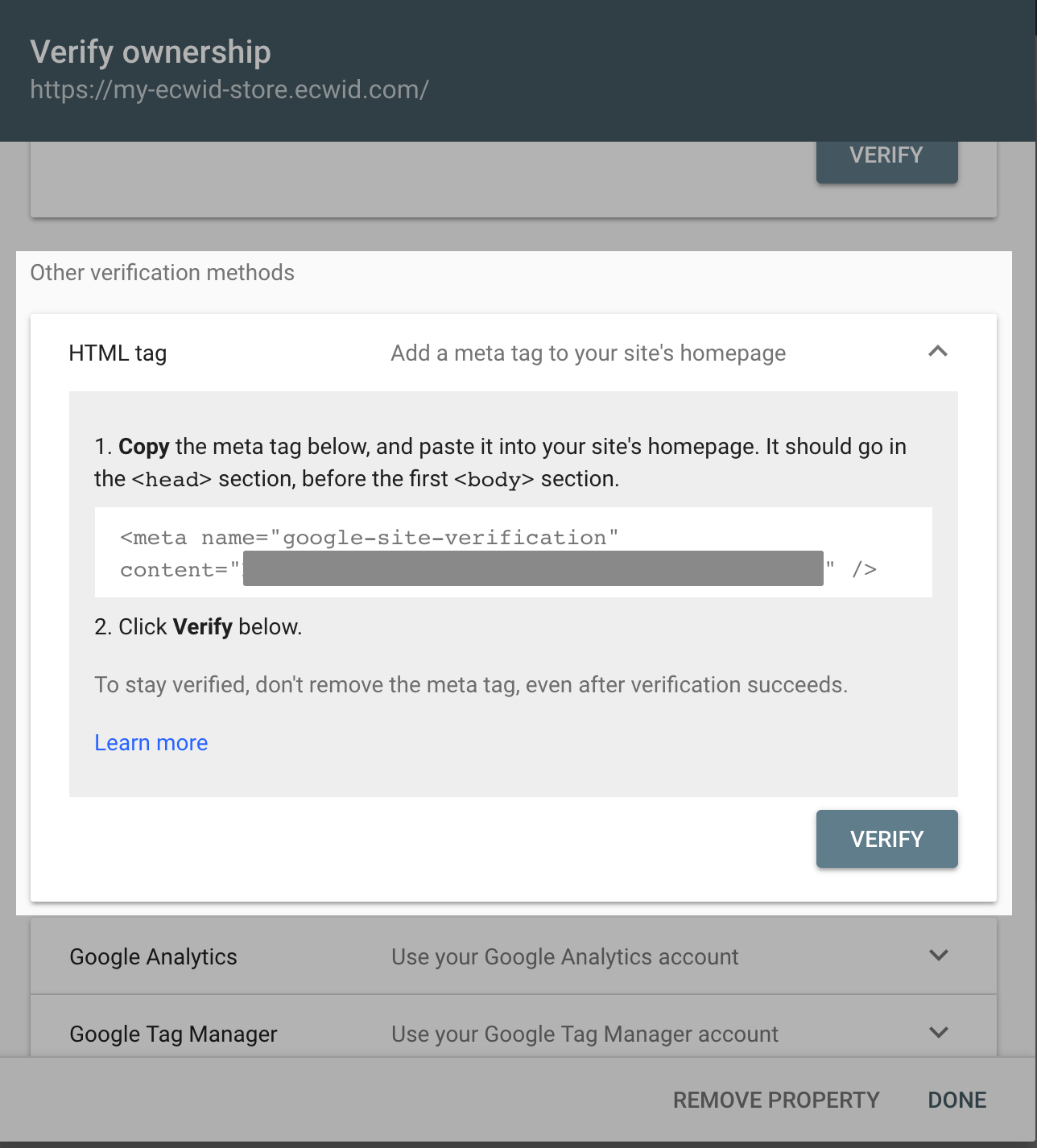 Copy the tag.
Find Header meta tags and site verification.
Paste the tag you copied from Google Search console: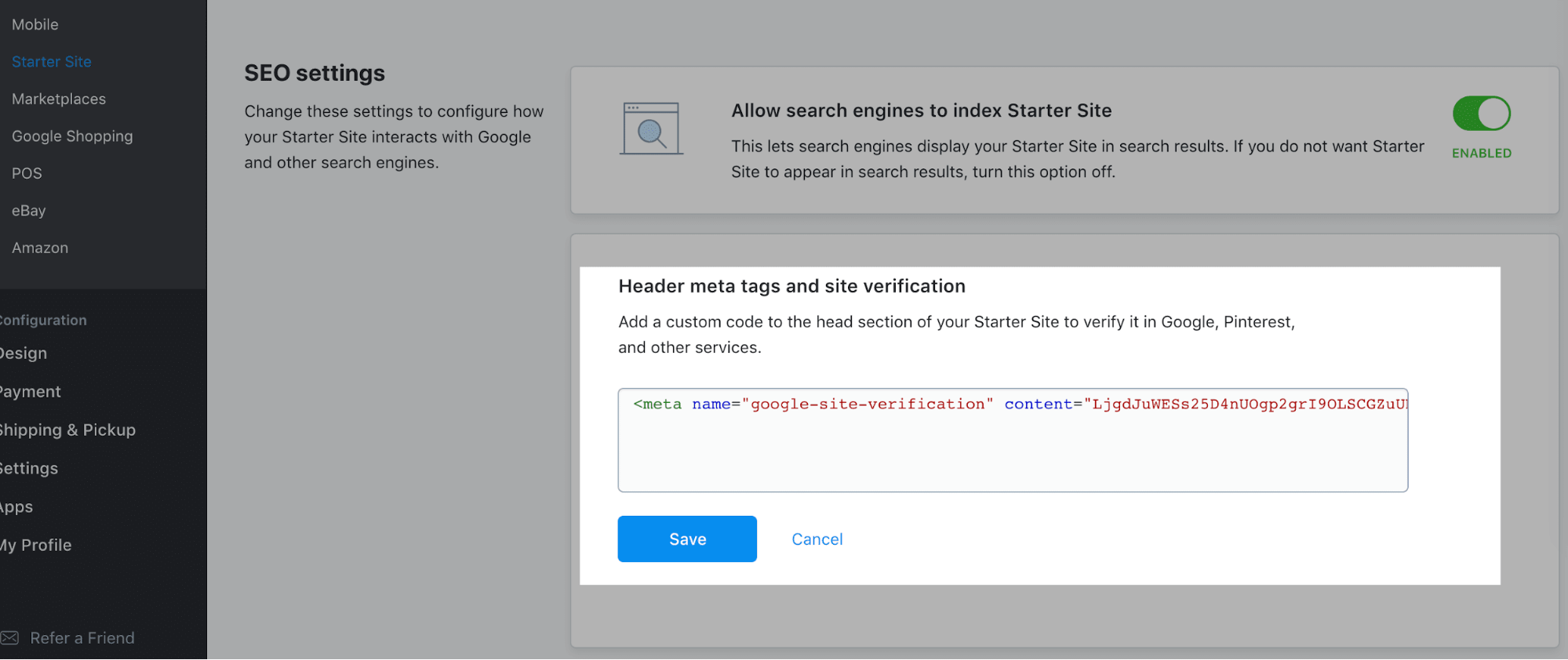 Click Save.
Return to Google Search console and click Verify.
It usually takes 1-2 days for the data to show in Google Search console.
Analyzing pages indexing
Go to Index → Coverage shows indexed pages on your site. If there are issues, Google Search Console will prompt corrective action. You will see four tabs:
Error
Displays pages that can not be indexed. Google Search Console will show the reason and how to fix it.
Valid with warnings
Displays pages that have been indexed with some issues. Check the pages in Google Search Console to see if the issues were intentional or should be corrected.
Valid
Displays successfully indexed pages.
Exculded
Displays pages that were intentionally not indexed and will not appear in Google. Starter Sites excludes pages including /cart and /search. They are not indexed as their content is different for every visitor.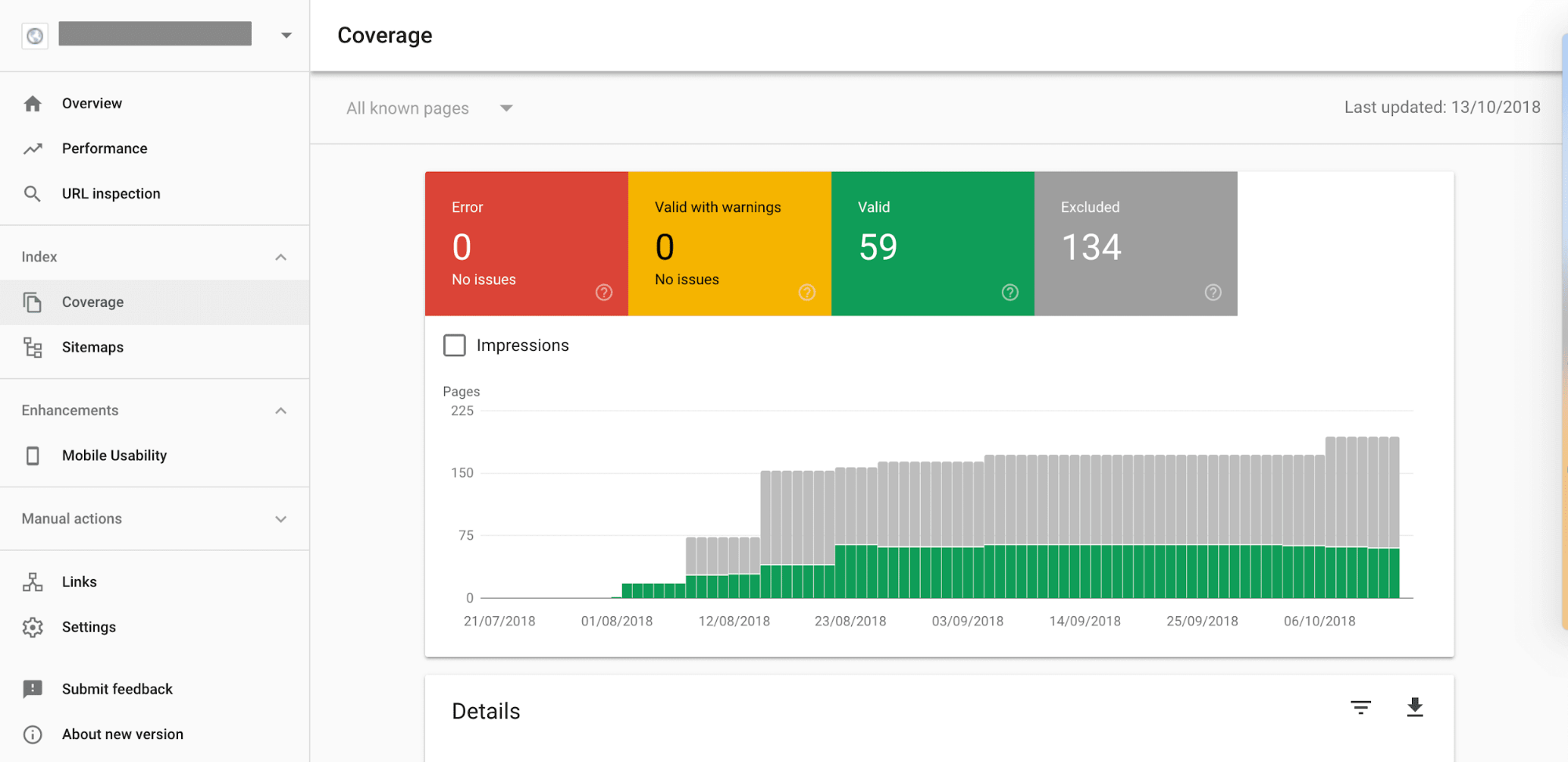 Checking and re-indexing pages
Google Search Console is limited to pages that have been crawled by Google robots. The Console displays a menu that shows how Google "reads" a specific page.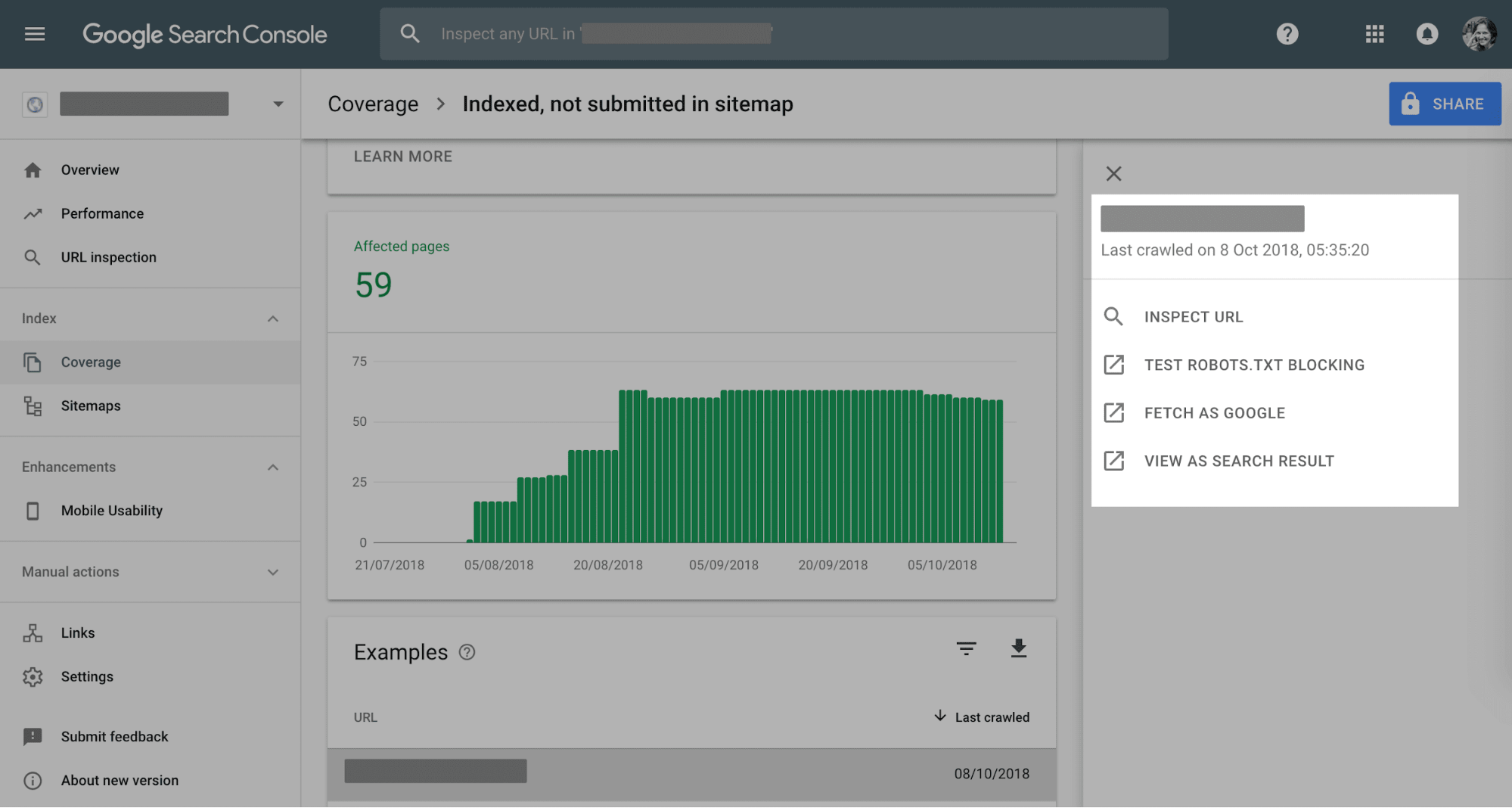 You can send a page for re-indexing with corrected errors.
If you do not see a specific page in the Console, it means Google has not yet crawled the page. Robots do not crawl new sites very often, but as your site grows older and becomes more popular, Google will check the site more often.
Related articles
SEO for Starter Sites
Starter Site SEO settings
Back to top