Checking if your site appears in Google
There is no guaranteed time frame in which your site will be indexed and appear in Google or other search engines. Your site may not appear in search results if it's too new, its pages are hidden, or its content doesn't match the keywords visitors are using.
Checking if Google indexed your site
To see if search engines like Google and Bing have already indexed your site, in a search bar enter "site:" followed by the URL of your domain. For example, "site:surfparadise.ecwid.com/":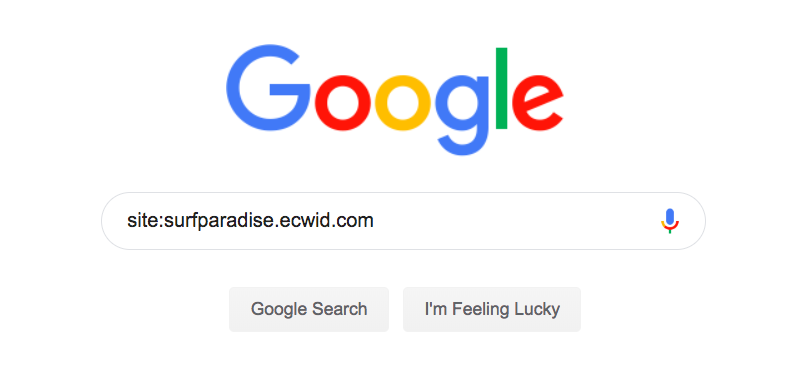 In search results, you should see all of your site's pages — that means that Google is indexing your site. You will also see how many pages have been indexed so far. If none of your pages appear, it means that your site has not been indexed yet.
Helping search engines to crawl your site
If you have waited for more than four weeks and do not have any product links in search results, you can follow these steps to make Google discover your online store faster:
10