It may happen that your store's pages are not listed among the first 10, 20 or 30 search results when you search by some particular phrase. Thus it may be difficult to check whether your products are indexed at all. In such cases, try to find your products in Google using a more specific search query:
site:yoursite.com
In the query above, replace 'yoursite.com' with the actual URL of your store page. Example: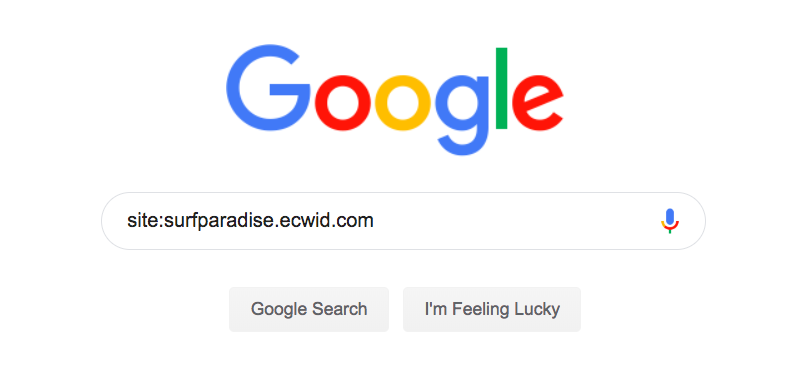 Such a search query will limit the results to show your product pages only, so you will know what store pages have already been indexed by Google.
If you have waited for more than four weeks and do not have any product links in the search results, you can follow these steps to make Google discover your online store faster:
Related articles
Instant Site SEO settings
Marketing checklist
Adding a search box to your Ecwid store
Set up advertising with Google Shopping Ads
Getting reports using Google Analytics