Adding order comments on your checkout page
You can add a text box on your checkout page to collect special instructions from customers about how to prepare and deliver their order. Order comments can be required or optional.
On Ecwid's
paid plans
, you can add
custom fields
to any checkout step to ask customers to provide extra information. E.g., tax ID, preferred delivery time, etc.
Adding order comments to checkout
There are a variety of reasons why you need to collect additional information from customers. You may need to know:
whether cutlery is needed for a food delivery
more data for a recipient
whether you need to add a gift note
a preferred delivery time
any message depending on the specifics of your store
With the order comments, shoppers will be able to enter their comments for an order on checkout.
To enable order comments on checkout:
From your Ecwid admin, go to Settings → General → Cart & Checkout.
Scroll to the Order comments section and turn on the Order notes field.
Specify the title of a text box.
Choose whether to make a comment section required for shoppers:

Viewing order comments
Customer comments for the order are part of the order's details. They are available on the Orders page:

You will also see the customer comments on the order's details page: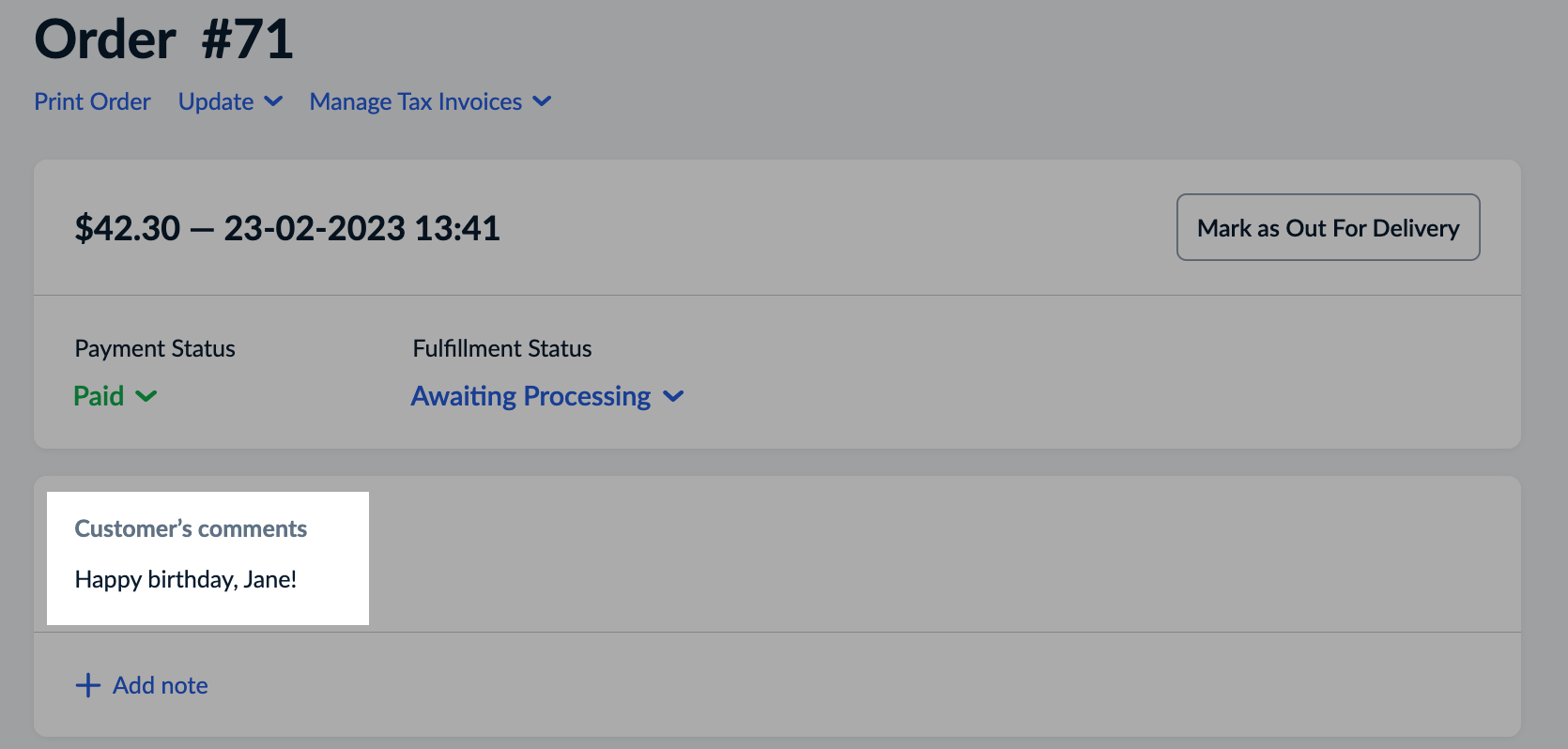 10