In your Ecwid store you can sell digital products (e-goods) like software, audio and video files, e-books, graphics. Digital products are delivered to customers by downloading. 
How digital products (e-goods) work
Customers can add digital products to their carts and go to checkout just the same as with regular physical products. When an order with a digital product is processed, Ecwid sends the download link to the customer by email. Customers can also download their purchased products from the order details in their account in your store. 
Ecwid will send a notification with the download link only when the order is Paid.
This feature is available on paid plans only and the sizes of e-goods files vary depending on your plan. The file size limits for Ecwid plans are:

Venture – 100MB
Business – 1GB
Unlimited – 10GB
There is no limit for the number of your e-goods or their downloads, so you can upload and sell as many as you need. 
Adding a digital product
To add a digital product:
Go to your Ecwid Control Panel → Catalog → Products. 
Click a product to edit or create a new one.
Open the Files tab: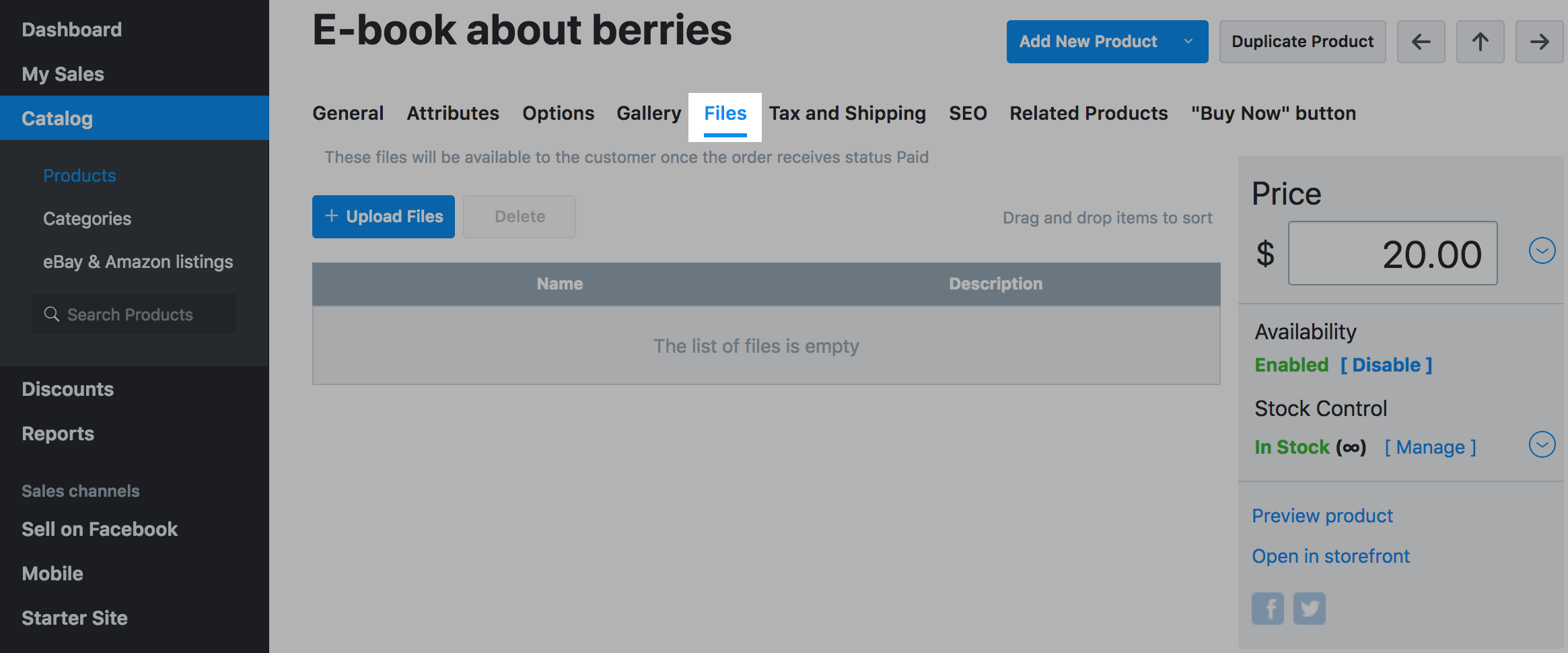 Click +Upload Files.
In the popup click Choose file: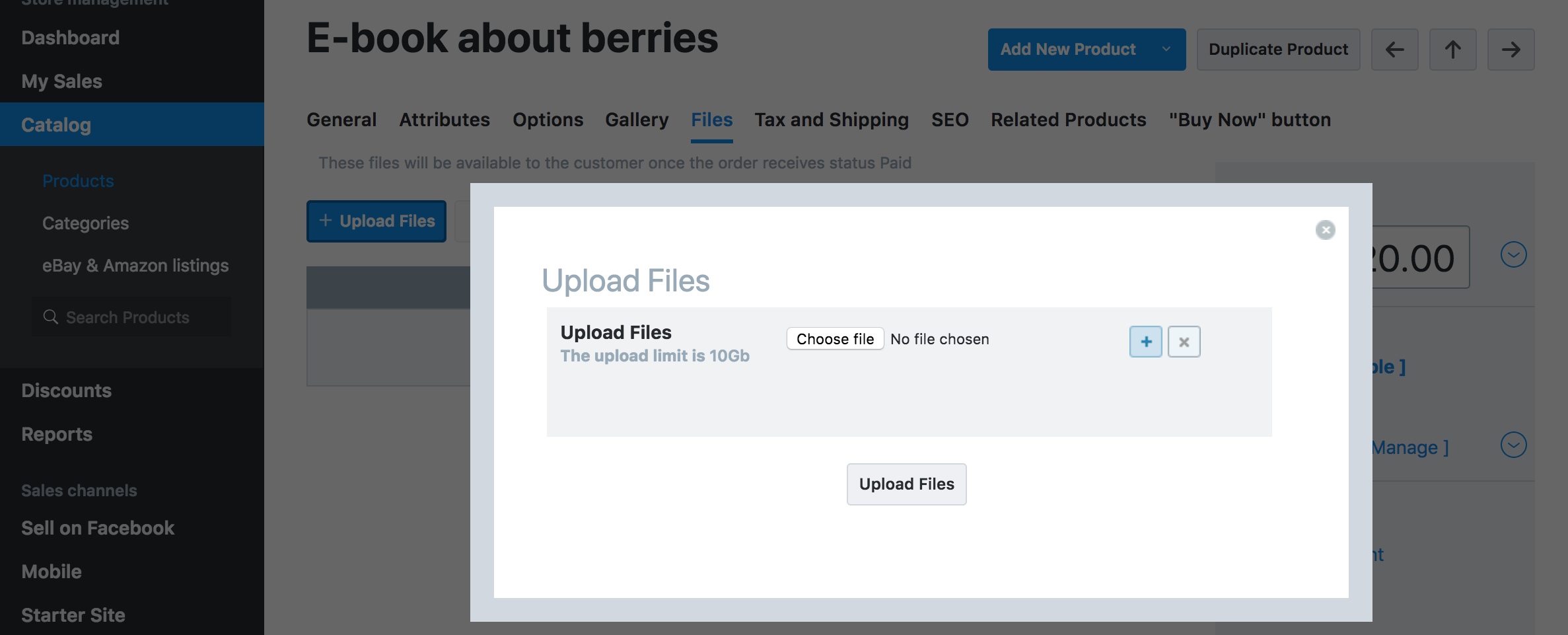 Select the file on your computer. 
Click + to add more files.
Click Upload Files.
Enter file description: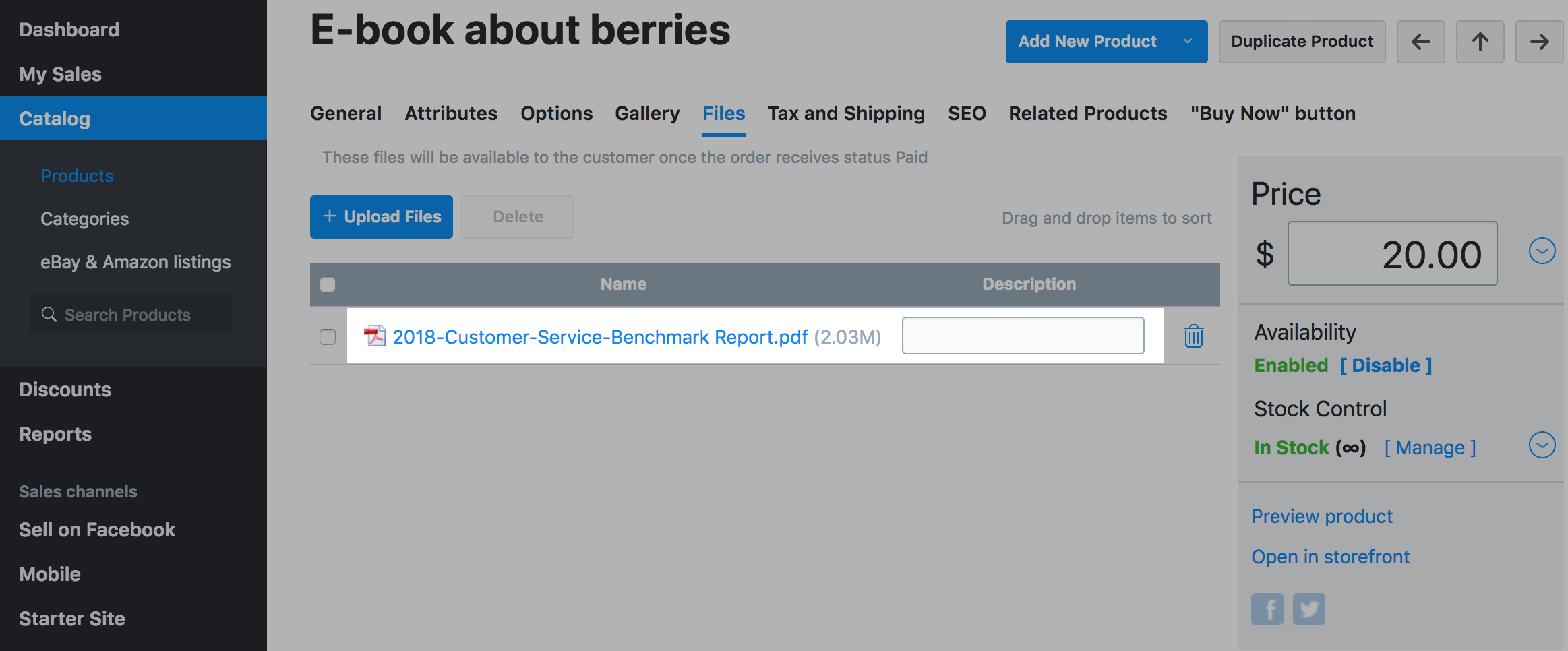 Click Save.
These files will be available for customers only after they purchase this product.
Protecting download links
You can prevent your customers from sharing download links (and therefor files) in the following ways:
Set the link lifetime. This means that the link will expire after the period time you set;
Limit the number of downloads per link. Thos means that customers will be able to download the link only a certain number of times.
To set these limits:
Go to your Ecwid Control Panel → Settings → General → Cart & Checkout.
Scroll to to the E-goods section: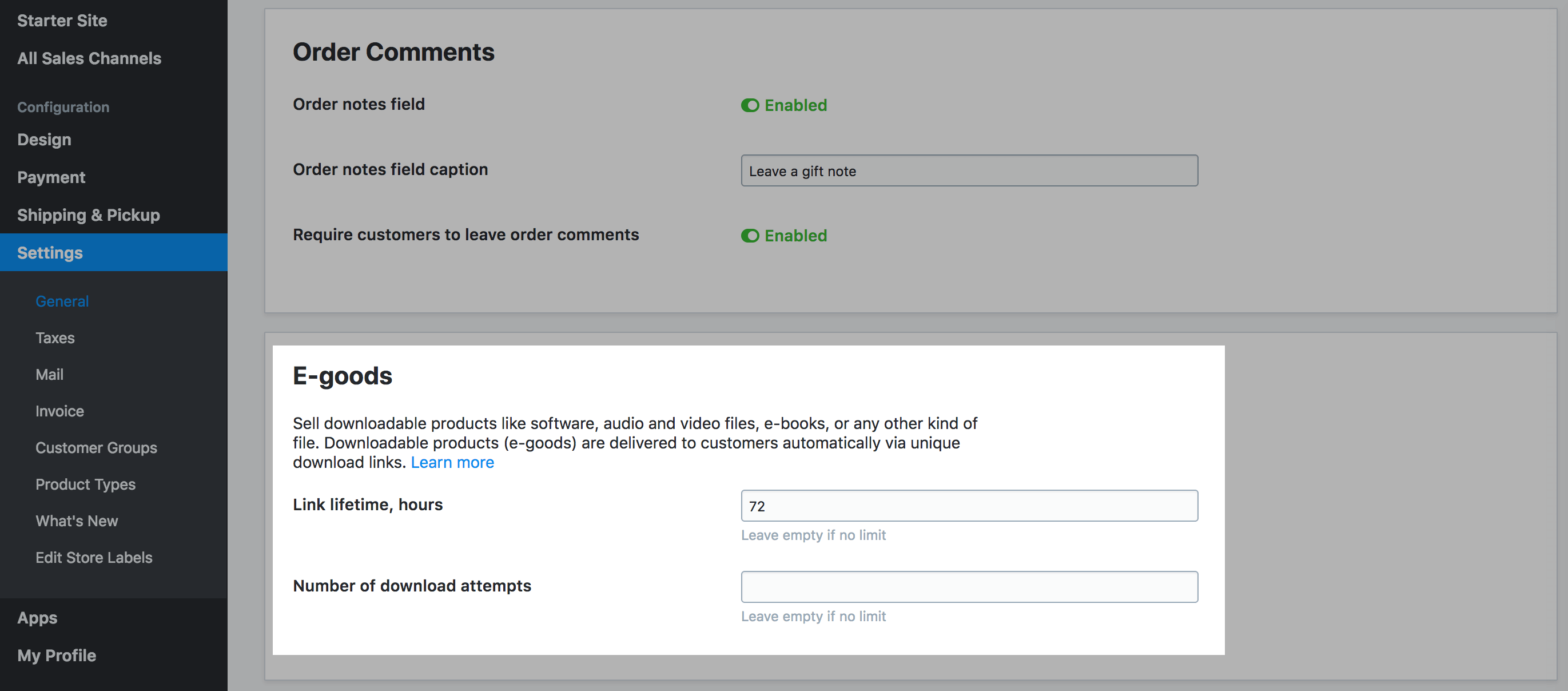 Set the limits:
Link lifetime, in hours
Number of download attempts
You can set one of the options or both of them at the same time or any of them. 
Examples:
Lifetime is 24 hours, number of download attempts is empty: the link is available for 24 hours only, with unlimited number of downloads;
Lifetime is empty, the number of download attempts is 5: the link is available without any time limits, but can be downloaded 5 times per order only;
Lifetime is 48 hours, the number of download attempts is 3: the link is available for 48 hours and can be downloaded 3 times per order.
When needed, the store administrator can manually regenerate any download link or force expire it in the Order details of the necessary order. After regeneration a new link will be sent to the customer, so they will be able to download the file again. After forced expiration, the link will become unavailable for customers immediately.
Related articles
FAQ about digital products
General product settings
Adding options to products
Back to top