When you have an Ecwid account registered via Wix, you can use it for free and get all the tools for creating an online store. If you need premium features for your store, e.g. discount coupons or stock control for product options, you need to subscribe to a paid plan.
Pricing and features
* Special offer for Wix users only
Upgrading to a paid plan
To subscribe to a paid plan take the following steps:
Go to your Wix HTML Editor → Pages.
Open the page where your store is located.
Click anywhere on your products, then click Settings in the menu that appears: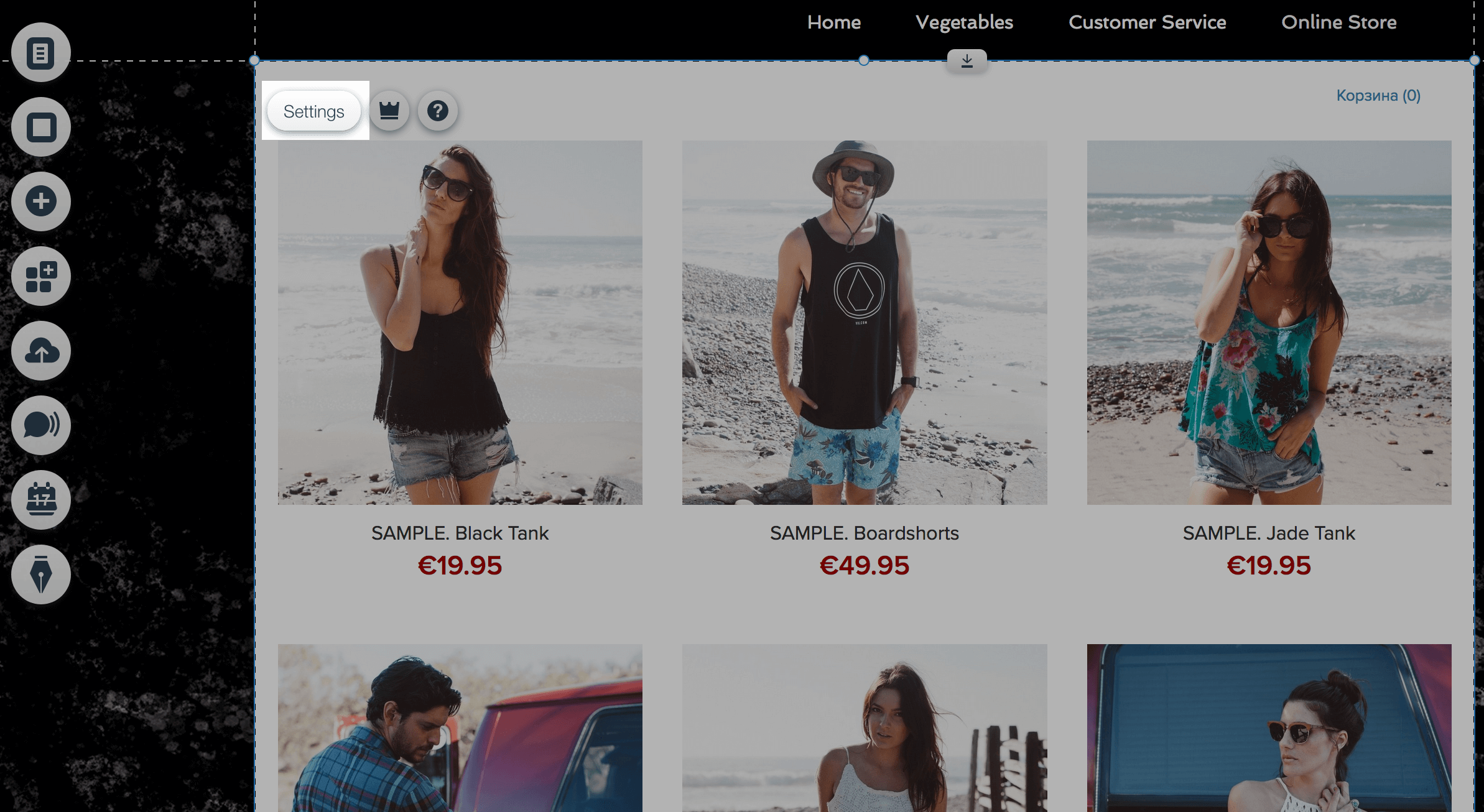 In the pop-up with settings click Upgrade: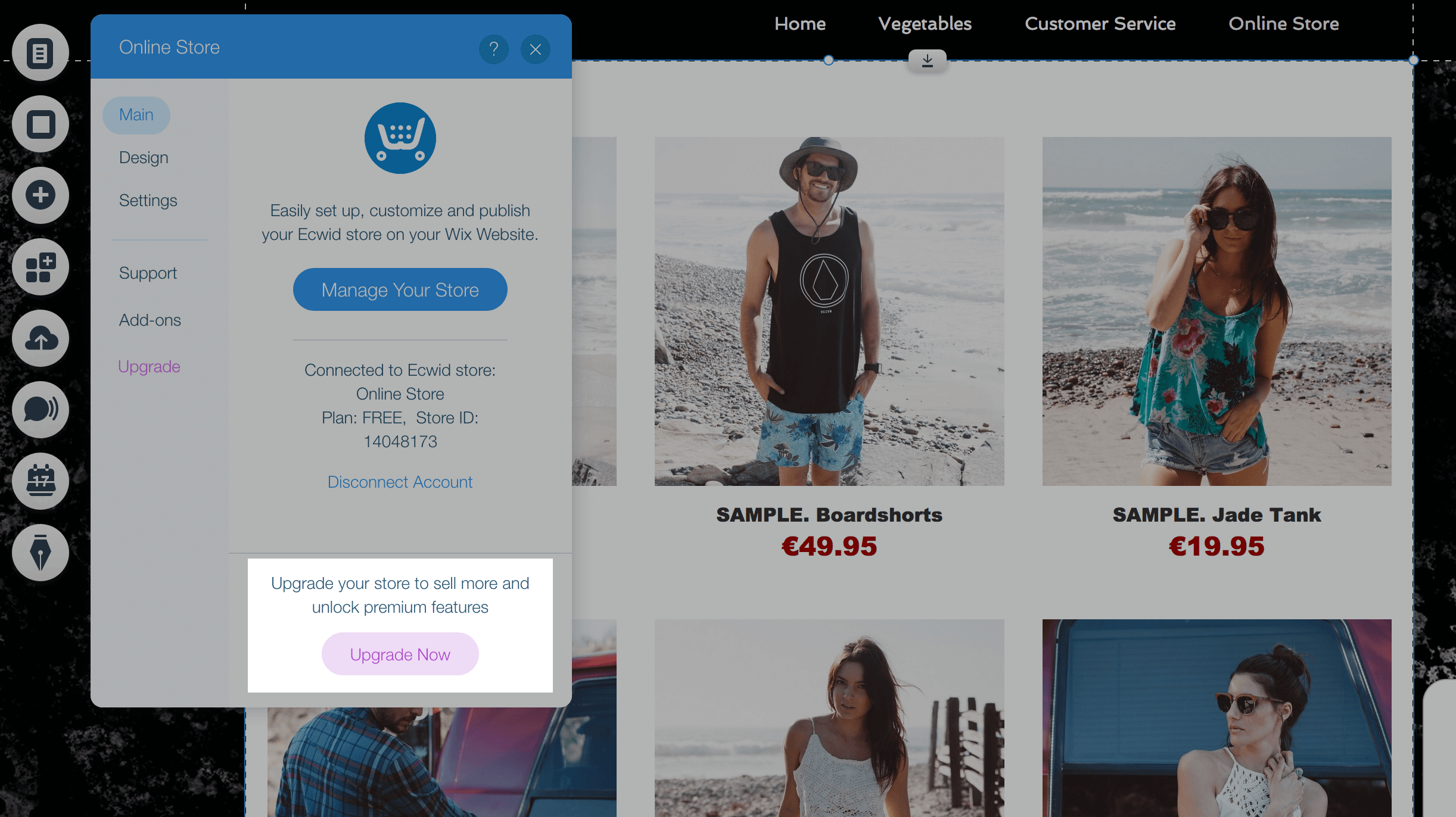 Select the plan you like and click Upgrade Now
Fill in the required details in the payment form and submit the payment: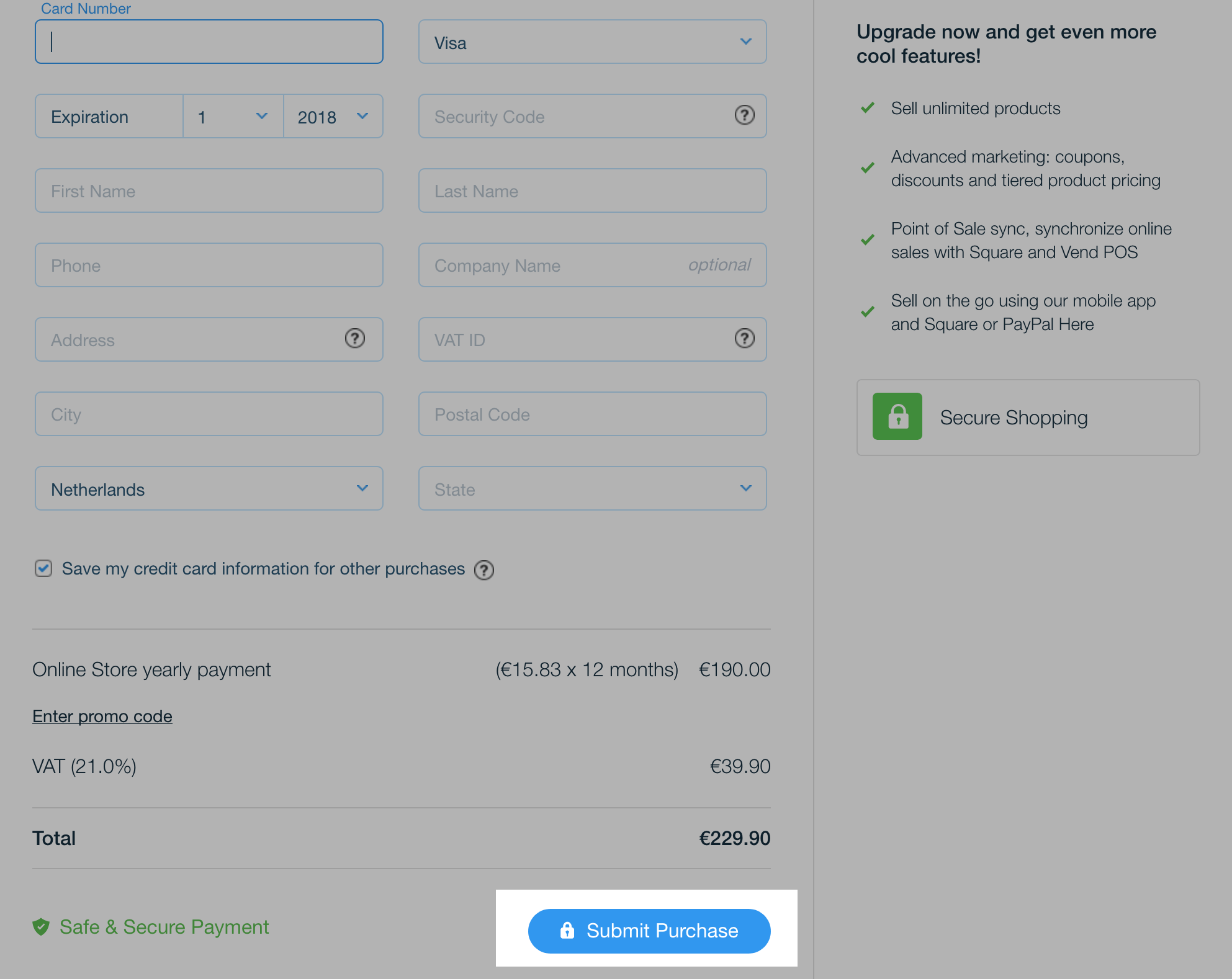 Save and refresh the page with your store after upgrade.
Subscription to paid plans is handled by Wix. If you faced any difficulties with a subscription, please contact Wix directly at
premium@wix.com
.
Switching to the free plan
If you would like to cancel your subscription to Ecwid Premium Plan for Wix, please contact Wix support at: premium@wix.com
You can also follow the instructions from Wix to cancel your subscription.
Related articles
Adding your Ecwid store to a Wix site
Changing your Ecwid store design on your Wix site
Free extensions for Ecwid stores on Wix