In some cases you may need to get some extra information about your customers before checkout. It might be:
tax ID number
"How did you find us" survey
additional information about a customer
a general comment or instruction to the order
feedback on the store
some specific considerations that your customer would like to attach like a gift note or preferred delivery time
any message, depending on the specific business you do. Ecwid provides two approaches which give your customers an opportunity to leave comments to the whole order as well as to every item in particular.
If you want your customers to leave comments for an order on checkout use the Order Comments tool that enables customers to enter their comments for an order on checkout. 
You can enable the Order comments box in your Ecwid Control Panel → Settings → General → Cart & Checkout → Order comments.
Order comments can later be available in order's details on "Sales" page of Ecwid control panel.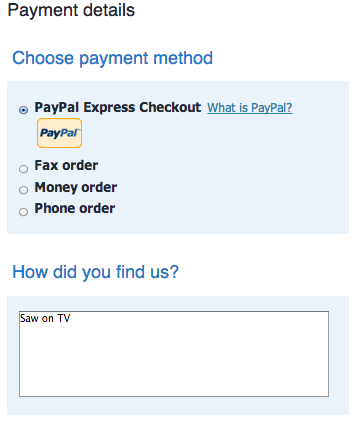 If you want to get more information from your customers, you can use the 'Checkout Questions' app for that. This tool offers a visual editor to add extra fields to your checkout form. No coding required, just install the app, add and publish extra fields - all within a few clicks. For your customers the fields will look like a native part of your shop. Filled forms are stored with your order details - you can see them in your sales list or in your email notifications.

If you want your customers to leave such a comment about each item in the order, you can use product options. The customers will be able to leave their comments to each product in the order, which will as well be reflected on the order details page. Product options are enabled on the Catalog →  Product → Options page of your control panel. Click "New option", name it and choose the input type in the drop-down menu. Tick "Required option" if you want it to be obligatory, save the changes.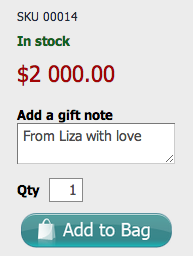 If you want to have an additional field which can work as an alternative to a custom field in the checkout form, there is a workaround; in the Ecwid control panel, Settings → General → Cart, enable the "Ask for company name" option. This will enable the Company field in the address forms on the checkout. Then rename it the way you need using Storefront Label Editor App from Ecwid App Market. This custom solution will provide you with an additional information field on checkout. The information will as well be available on the order details page.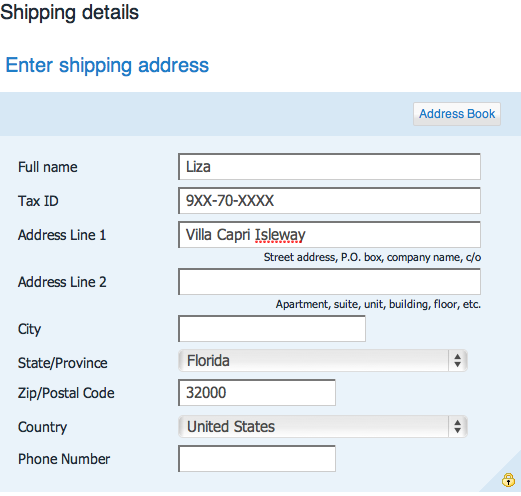 Back to top