iPayment
iPayment is a payment service provided by 1&1. To get more information about iPayment visit www.ipayment.de.
How to create:
If you do not have an account with iPayment yet, you should apply for it here.
Login to your iPayment account at https://admin.ipayment.de with the Account ID and Password you received
Go to the Application (Anwendungen) tab and click New application (Neue Anwendungen) button. Please, refer to this site for details how to create new application properly: http://hilfe-center.1und1.de/ipayment-c82678
Copy Application ID and Application Password, which will be generated automatically after creating an application
Get Transaction Security Key (Transaktions-Security-Key) from the 3rd step of app creation.
Login to Ecwid control panel, System Settings → Payments
Choose iPayment von 1&1 payment processor for Credit card payment method and click Apply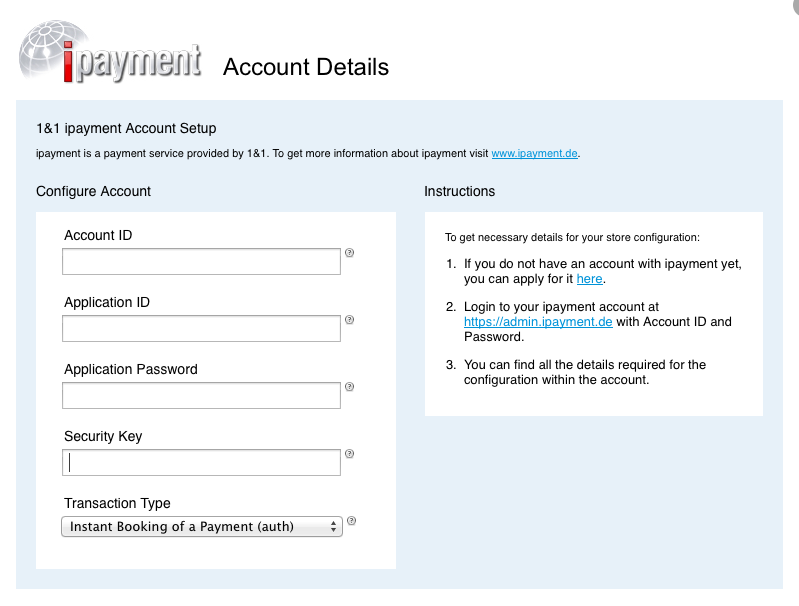 Account ID is an ID of your iPayment account that you have received after registration
Application ID/Application Password are an ID of application and password that you received on 4th step
Security Key sequence of symbols that you have set while creating your application on step #5
Save changes and enable the payment method.
10