Placing a test order
It looks like you're all set up – congratulations! Before you pop the champagne, place a test order to make sure everything works as expected.
The best way to see your customer's experience is to place a real order including payment. We recommend setting up a test product with a low purchase price. You can always return the funds to yourself ;)
If you want to place a test order without any charges, you can use a
manual payment option
. This way you can place an order and set its status to
Paid
manually.
To place a test order with a real online payment:
From your Ecwid Admin, go to Catalog → Products.
Create a product and set the price to $1. Name it Test product so your customers do not buy it by mistake: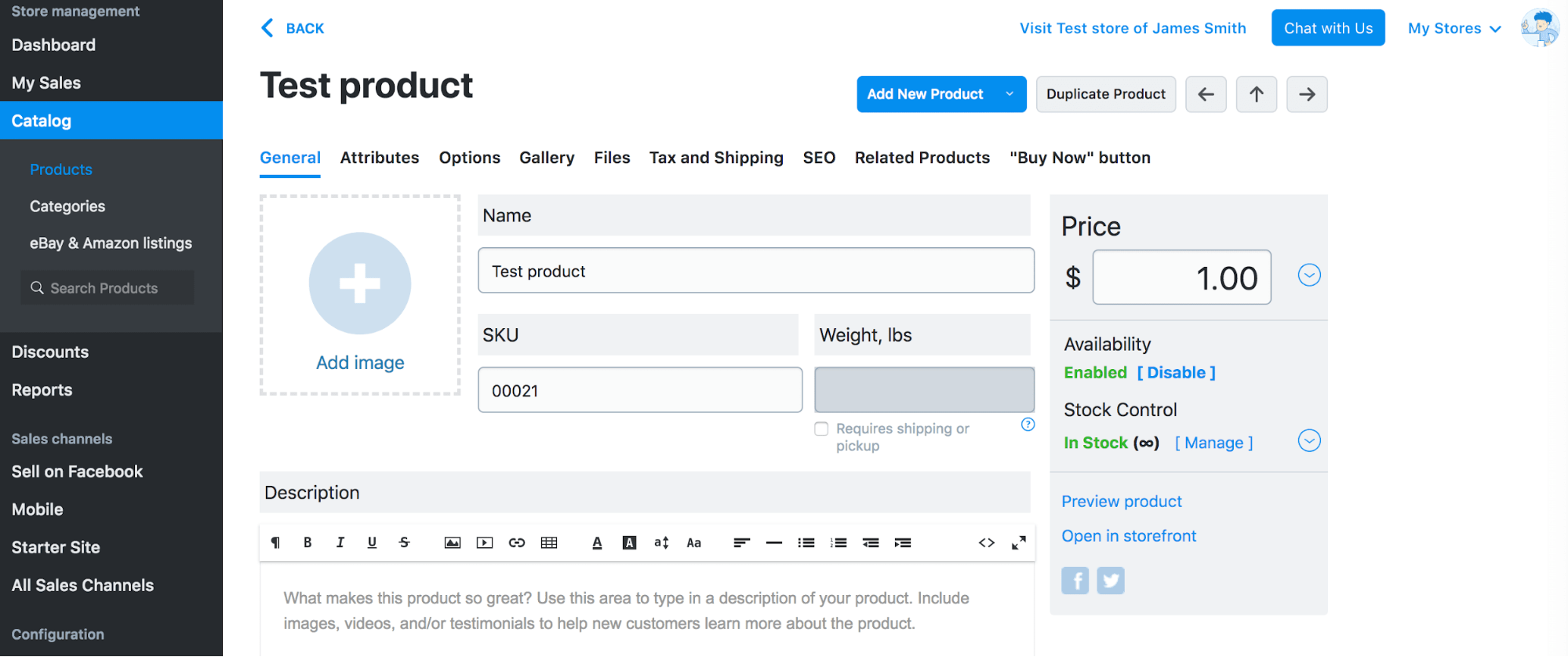 Make sure the test product does not require shipping so you're not charged for delivery: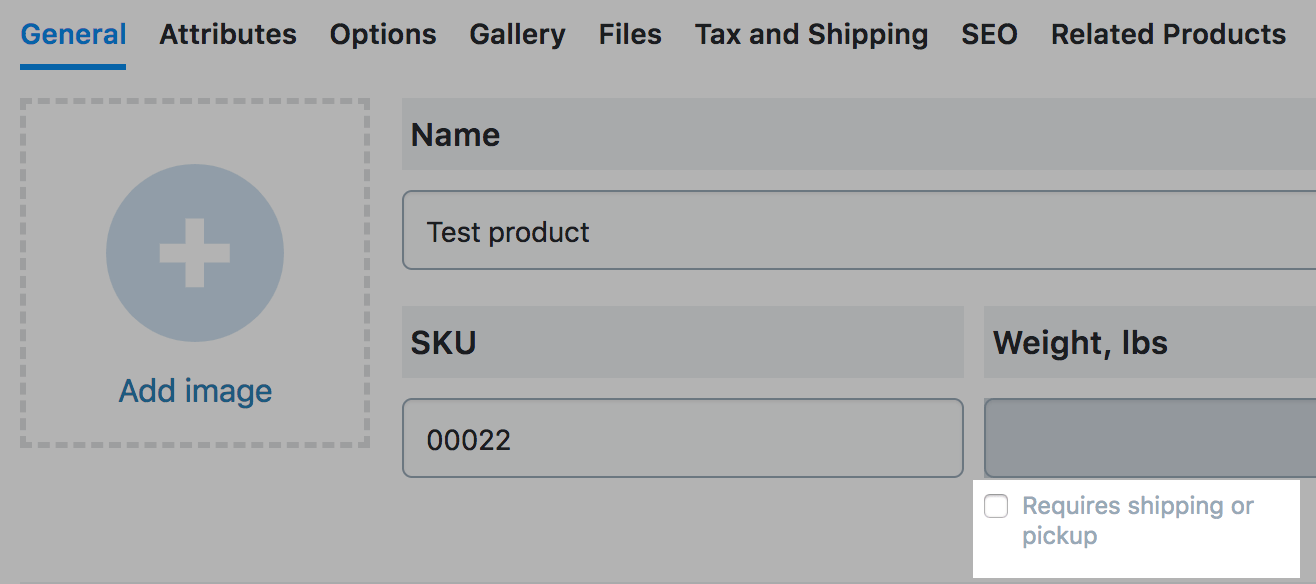 Open your storefront. You can use the View Store in the upper corner in your Ecwid Admin.
Find the Test product and add it to cart: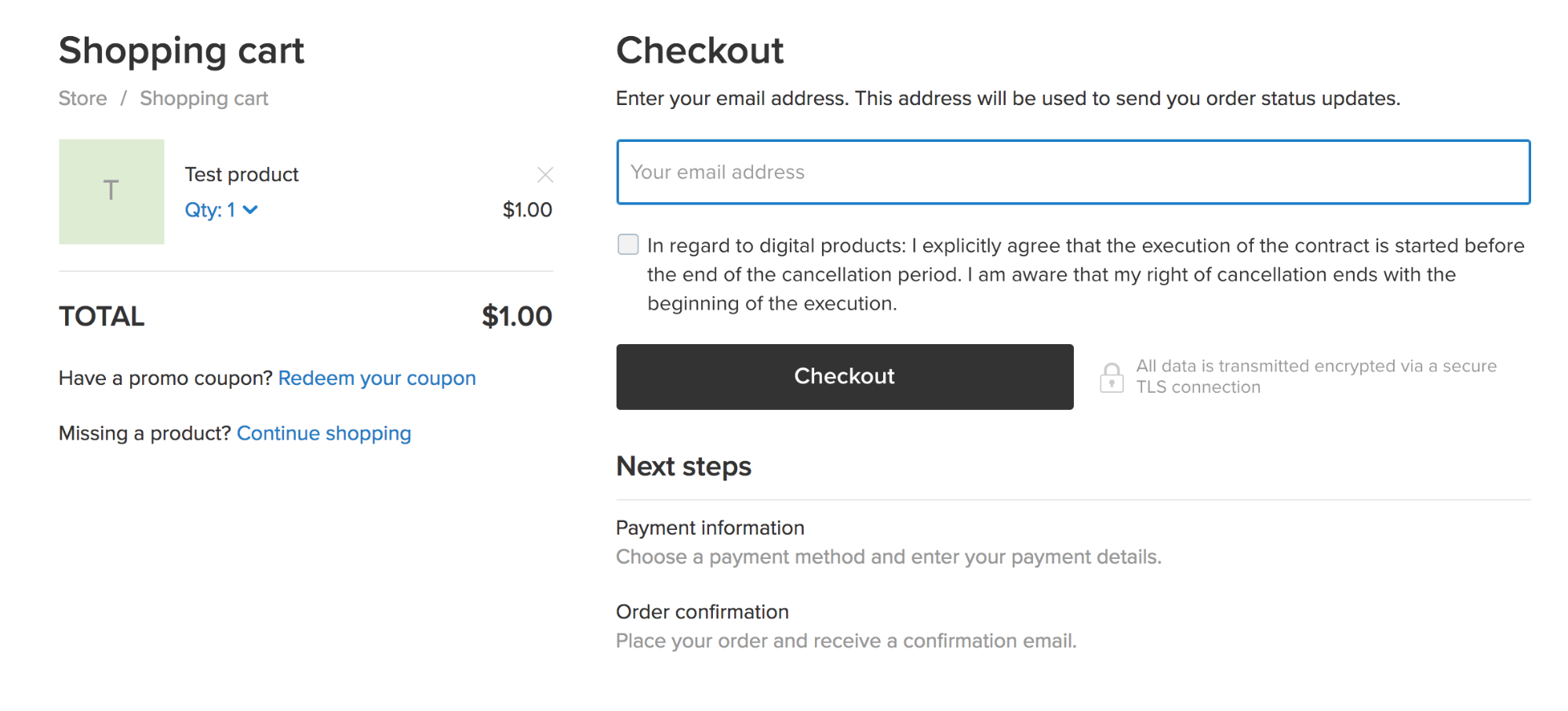 Enter your real email and click Checkout.
Select the payment method you want to test.
Pay for the order using real payment details.
You cannot test the PayPal payment method using the same account for buyer and seller since PayPal does not allow you to buy from yourself. Read more about
how to place a test order using PayPal
.
Check to make sure the order appears in the My Sales → Orders section.
If the order shows as Awaiting payment, read about possible causes for this. If the order shows as Paid, congrats! You're all set up and ready to sell!
Once you've made sure everything works properly, you can delete the test order.
It's usually a good idea to get feedback when building your store. Consider asking a friend to take a look and discuss their experience after shopping in your online store.
Related articles
10