If you want to have an online store on your Readymag website, you can use Ecwid. It's an embeddable solution which means that you can add your Ecwid store to any website and customers will be able to place orders without leaving your website.
You'll need to create an Ecwid account if you don't have one (you can begin with the Free plan). Then you'll get the admin where you can set up your store and copy the store code. You can use this code to add the whole catalog to the website or insert "Buy now" buttons to add individual products to different website pages.
To add an Ecwid store to Readymag:
Copy your store code: go to your Ecwid admin → Website.
Scroll down to the "Add your store to one more website" section and click Pick Platform → Other platforms and sitebuilders.
Click Copy Code to Clipboard: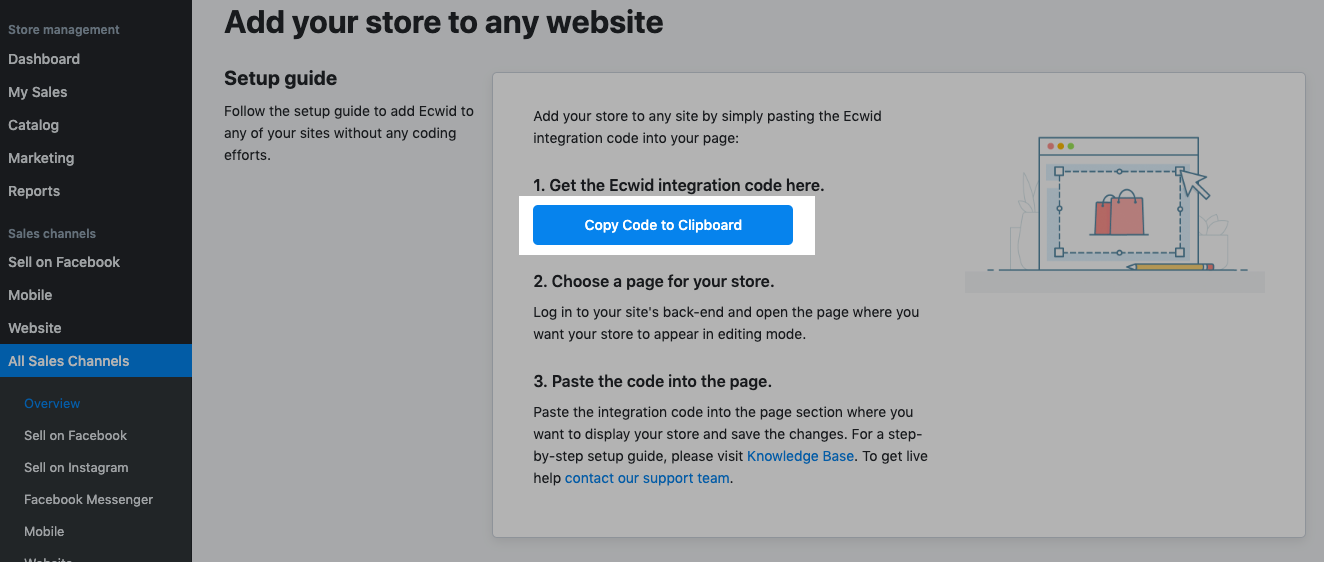 Go to your project on Readymag and add an Embed & Code widget.
Paste the copied store code to the Widget Code tab: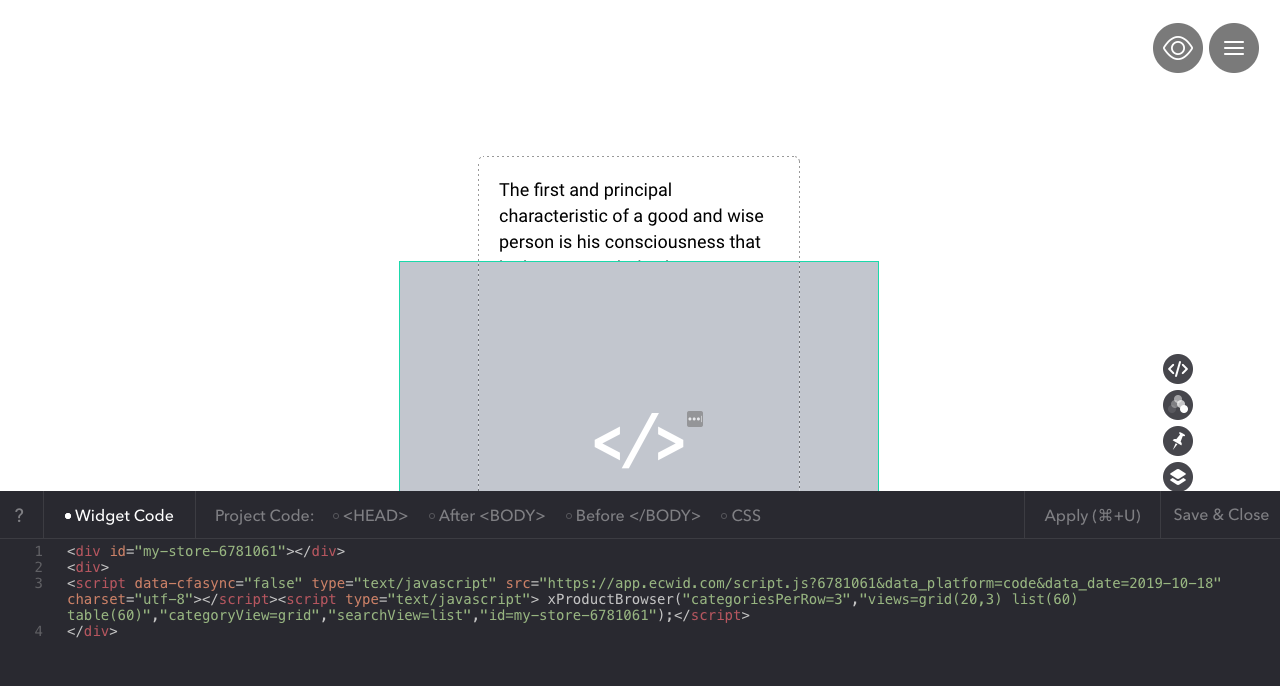 In the bottom right corner, find Use iFrame option and disable it:

Click Save & Close.
Click Update to save the changes.
You can add separate products individually to different sections or pages of a website using
"Buy now" buttons
. The code of the button should be added to the Embed & Code widget as well.